FDA Allows E-Cigarette Marketing for First Time, But Flavors Can't Be Advertised
The U.S. Food and Drug Administration (FDA) announced Tuesday that it had authorized the marketing of an electronic cigarette (e-cigarette) product and a pair of accompanying electronic tobacco cartridges.
This marks the first time that the FDA has ever approved marketing for an e-cigarette or vapor-based product in the United States.
In a press release, the FDA stated that it had granted a marketing order to the R.J. Reynolds Vapor Company for its Vuse Solo power unit. This e-cigarette is described by the brand as an easy-to-use vapor pen that "[provides] a consistent vaping experience." The FDA also granted marketing orders for two standard tobacco replacement cartridges designed to be used with the pen.
Based in Winston-Salem, North Carolina, R.J. Reynolds is the second-largest tobacco conglomerate in the United States. Beyond vaping and e-cigarette products, the company is also behind tobacco brands such as Newport, Camel and Pall Mall.
The FDA said that the authorization of this marketing would be "appropriate for the protection of public health" as studies have found that people who used only the Vuse Solo vape were exposed to fewer harmful particles compared to people who smoked standard cigarettes.
"The toxicological assessment also found the authorized products' aerosols are significantly less toxic than combusted cigarettes," the FDA continued.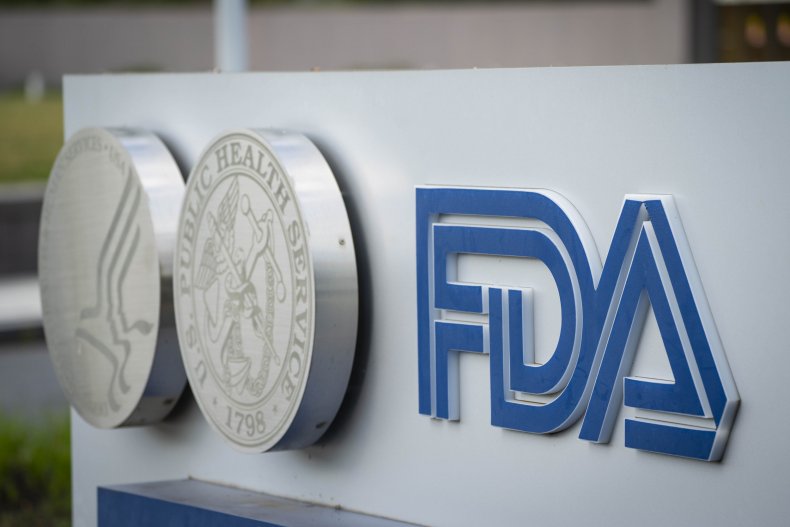 The move is part of a push by public health officials to try and steer the public towards less harmful options than traditional tobacco, such as vapes and nicotine alternatives.
"Today's authorizations are an important step toward ensuring all new tobacco products undergo the FDA's robust, scientific premarket evaluation," Mitch Zeller, the director of the FDA's Center for Tobacco Products, said in the press release.
"The manufacturer's data demonstrates its tobacco-flavored products could benefit addicted adult smokers who switch to these products–either completely or with a significant reduction in cigarette consumption–by reducing their exposure to harmful chemicals."
However, the FDA also denied ten applications put forward by R.J. Reynolds to allow marketing for flavored vaping products and cartridges. While the specific flavors of the products were not disclosed, the FDA cited the use of flavored e-cigarette products by younger generations as part of the reasoning behind their decision to deny the applications.
"Approximately 10 percent of high school students who currently used e-cigarettes named Vuse as their usual brand," the FDA stated. "The data also suggest that most youth and young adults who use [e-cigarettes] begin with flavors such as fruit, candy or mint, and not tobacco flavors. These data reinforce the FDA's decision to authorize the tobacco-flavored products because these products are less appealing to youth."
While these products can now be advertised, the authorization comes with strict marketing guidelines that R.J. Reynolds must adhere to in regards to radio, television, and digital ads.
Additionally, the press release said that the decision does not mean that the aforementioned products are safe, and stressed that they have not been officially FDA approved.
"All tobacco products are harmful and addictive and those who do not use tobacco products should not start," the statement continued.
In a statement obtained by Newsweek, R.J. Reynolds said that "today's order represents an important moment for Reynolds; FDA is required to evaluate vapor product PMTAs against a rigorous, science-driven standard to determine that sales of these transformational products are appropriate for the protection of the public health."
Update, 10/13/2021, 4:00 p.m. ET: This story has been updated with a statement from R.J. Reynolds Vapor Company.