FDA Approves Booster Shots for All Adults But Too Late to Stop Winter Surge
All American adults will soon be eligible for a COVID-19 booster shot, but increasing protection among the vaccinated won't be enough to curb the surge in cases likely coming as the country moves into the winter months.
The Food and Drug Administration (FDA) approved booster doses for all adults on Friday and the Centers for Disease Control and Prevention (CDC) is likely to follow suit. Unfortunately, it's unlikely that the U.S. sees an increase in young adults getting their booster shot before gathering for Thanksgiving, and experts worry boosters won't be enough to change the pandemic's trajectory if large portions of the population remain unvaccinated.
"We're going to see a surge no matter what and I think that surge is going to be more in the unvaccinated population," Dennis Wykoff, a professor of molecular genetics at Villanova University, said. "Hopefully, it will slowly decline but I think, sadly, what we have right now could be for the foreseeable future until we reach herd immunity plus vaccination."
If authorized by the CDC, all adults who received the Pfizer or Moderna vaccine will be eligible for a booster dose six months after receiving their second dose. It comes months after the CDC and FDA authorized booster doses for people at a high risk of developing serious illness and all adult recipients of the Johnson & Johnson vaccine.
However, many people aren't running out to get booster doses. Only about 38 percent of fully vaccinated people over the age of 65, who have been eligible since September, have received a booster.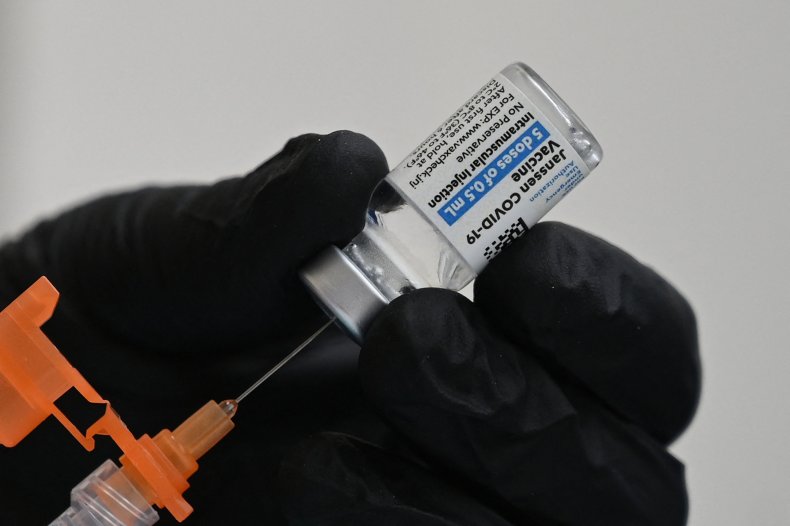 Some people have complained about difficulties booking appointments for booster doses and scheduling could become problematic for people looking to get their booster before Thanksgiving. Others may also just have "vaccine fatigue" and as has been seen with older populations, won't hurry to get their shots.
"We've had booster acceptance, I would say, in the moderate range so far," Dr. William Schaffner, a professor of preventive medicine and infectious diseases at Vanderbilt University Medical Center, told Newsweek. "We're going to have to encourage people to go in."
Boosters also aren't immediately effective, according to experts. While it's unlikely they require the two-week time that's needed for full immunity after an initial vaccine series, experts said it could take up to 10 days. So, getting a booster dose on Monday may not give a person added protection in time for Thanksgiving, although antibody responses vary.
The U.S. started seeing an uptick in COVID-19 cases in the wake of Thanksgiving last year and while Dr. Anthony Fauci, director of the National Institute of Allergy and Infectious Diseases (NIAID), has signed off on vaccinated people gathering this year, some states are already seeing a similar uptick.
Europe is reporting record-high numbers of new cases, prompting some countries to impose lockdown measures. Throughout the pandemic, America's COVID-19 experience has followed a similar trajectory as Europe's, indicating the country, too, could be headed for another wave of infections.
Although vaccines are predominantly designed to prevent a person from developing serious illness from COVID-19, Dr. Mohammad Sobhanie, an infectious disease physician at Ohio State University Wexner Medical Center, noted that boosters could help prevent breakthrough infections. Protection from vaccines wanes, so a person's risk of getting COVID-19 increases over time, but boosters can jumpstart that immunity and increase antibody protection.
Boosters will play "some role" in controlling the endemic spread of COVID-19, according to Schaffner, but experts largely agree the best way to prevent surges is to vaccinate those who are still unvaccinated.
More than 30 percent of the United States population remains unvaccinated and experts believe surges in COVID-19 cases will continue to be fueled by those who have no protection.
"I think what will happen is we'll have little ups and downs at different levels," Schaffner said. "Well-vaccinated states will have settled into a lower level, the less well-vaccinated states will be higher and will have smoldering ups and downs that will continue and that will all be driven by the people who are unvaccinated."
Unvaccinated people are also the primary driving force of surges in hospitalizations. Many areas have reported they account for 80 percent or more of hospitalized COVID cases, but Daniel Havlichek, former chief of the College of Human Medicine's Infectious Diseases Division at Michigan State University, said that may not always be the case.
With waning immunity, Havlicheck predicted that future surges could see increased hospitalizations of vaccinated people who did not get a booster dose. Just as seeing someone get seriously ill with COVID-19 has prompted people to get vaccinated, Havlichek suspected the same will be true for people who are hesitant about boosters.