The FDA Approves the Cheapest At-Home COVID Test Yet, but You'll Need a Prescription
The Food and Drug Administration (FDA) on Wednesday granted emergency use authorization for the cheapest at-home COVID-19 test yet, but consumers will need a prescription to obtain one.
The BinaxNOW COVID-19 rapid test was developed by health care company Abbott Laboratories. According to a press release from the company, "The $25 cost for the test and service is the lowest currently available for at-home testing."
In the FDA's announcement of the emergency use authorization, it said that the test is "authorized for prescription use at home with self-collected nasal swab samples from individuals ages 15 years or older who are suspected of COVID-19 by their healthcare provider within the first seven days of symptom onset."
Abbott partnered with eMed, a digital health solutions provider, to help make an at-home test more accessible in an effort to "support consumer confidence in testing at home and help people start returning to living their daily lives with more normalcy."
In the first quarter of 2021, Abbott and eMed expect to produce and distribute 30 million BinaxNOW tests and an additional 90 million in the second quarter. In a study of 52 people, the test received an overall performance of 91.7 percent positive agreement and 100 percent negative agreement "seven days or less post-symptom onset," Abbott said.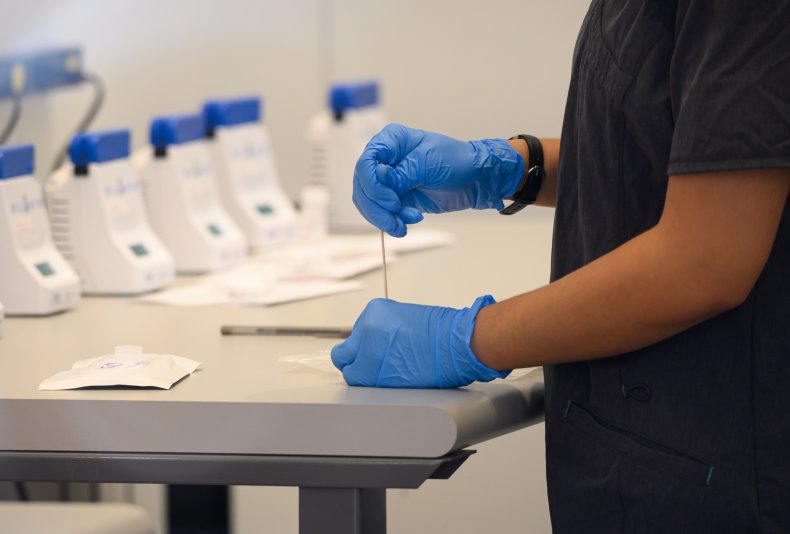 To access and use the test, users can access the eMed service by downloading Abbott's NAVICA app, which can be found at Apple and Android app stores. Once a person meets the eligibility requirements, a test will be sent to the home or a pickup location. According to Abbott, after people receive the test, the mobile app will virtually guide them, and users can expect results in approximately 20 minutes.
"As the pandemic has evolved, the need for rapid testing has only grown. Unfortunately, we're still hearing that many people can't access testing as quickly as they need it," Abbott's president and CEO, Robert B. Ford, said in the press release.
"That's why Abbott is bringing our rapid BinaxNOW test and NAVICA platform into homes through this partnership with eMed, which allows us to maintain the integrity of the testing process, get even closer to people who need testing and help provide the confidence we need to help get back to living with a bit more normalcy," Ford said.
FDA Commissioner Stephen Hahn also commented on the emergency use authorization, saying that the test "will have a significant manufacturing footprint with the potential to support testing for millions of people."
On Tuesday, the FDA granted emergency use authorization for the first over-the-counter, at-home COVID-19 test, which was developed by Ellume, a health care manufacturing company.
Speaking to The New York Times, Bella Zabinofsky, a spokesperson for Ellume, said that each of the company's tests is expected to cost around $30.
Newsweek was directed to the press release from the FDA and Abbott after reaching out to both for comment.