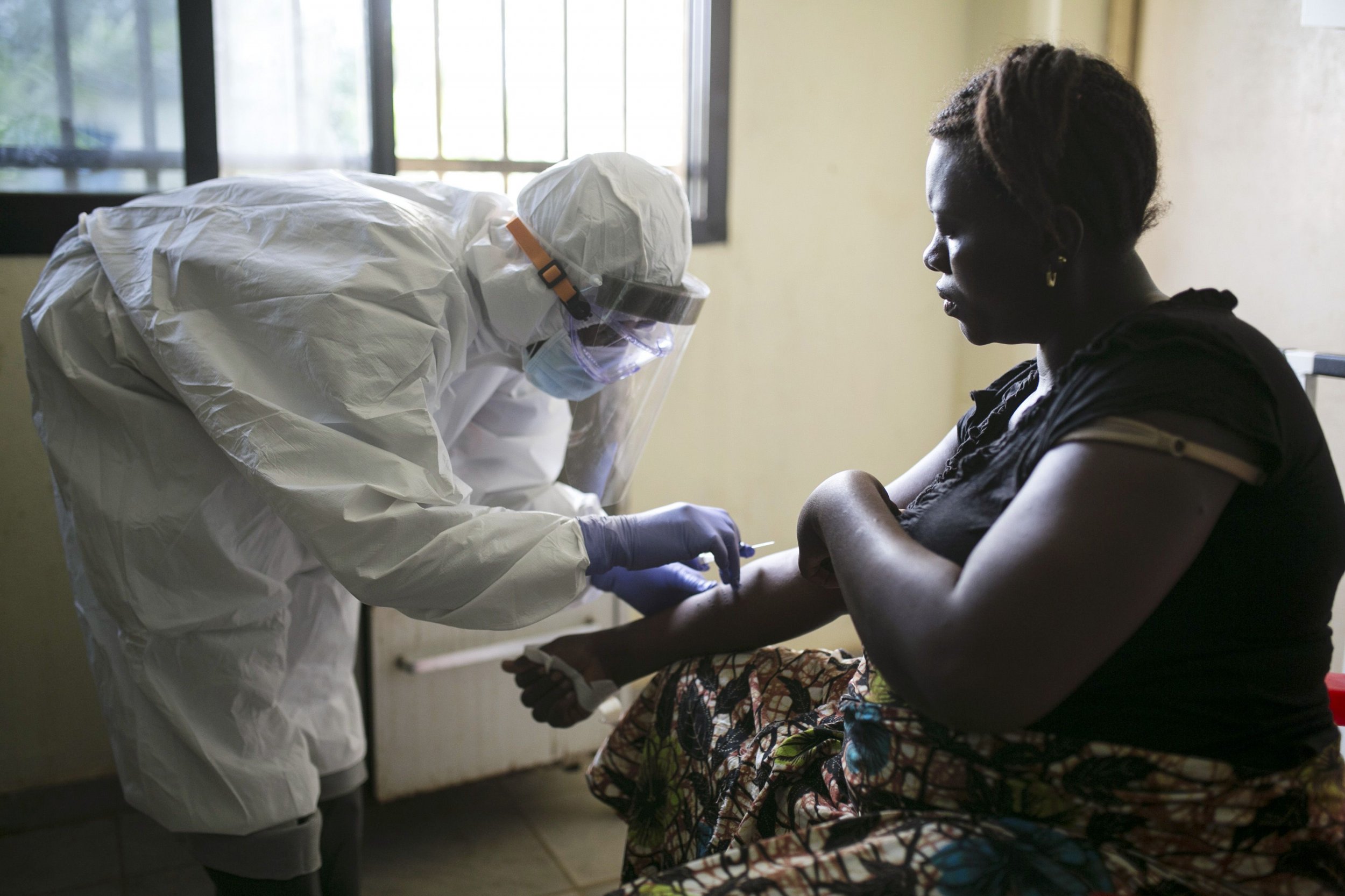 A new Ebola-detecting test from pharmaceutical company Roche has been approved by the U.S. Food and Drug Administration (FDA) under the Emergency Use Authorization, the Swiss company said on Monday.
The LightMix Ebola Zaire rRT-PCR Test will be used on patients with suspected symptoms of the Ebola Zaire strain — the strain responsible for the current outbreak — to quickly diagnose the disease. The FDA's Emergency Use Authorization designation allows testing for the Ebola Zaire strain to be completed in select laboratories in the U.S. and other countries for a limited amount of time, until the outbreak is deemed to be under control.
The test works by seeking out signs of Ebola at the genetic level and results from the LightMix test can be ready in just over three hours, said Roche.
"The FDA's granting of this [Emergency Use Authorization] supports our commitment to healthcare professionals working to combat this deadly disease," Roland Diggelman COO, Roche Diagnostics Division, said in a statement. The FDA have not approved the test, which is made by TIB MOLBIOL GmnH, for wide general use.
The UK has seen its first case of Ebola after a female healthcare worker, who has been named as Pauline Cafferkey, returned from Sierra Leone and landed in Glasgow, Scotland, on Sunday night. She was treated in an isolation unit at Glasgow's Gartnavel Hospital before being transferred to London's Royal Free Hospital on Tuesday morning.
The Ebola outbreak is the worst in history and has infected nearly 20,000 and killed 7,588, according to data from the World Health Organization (WHO). Guinea, Liberia and Sierra Leone remain the three worst-affected countries; more than 9,000 have been infected with the disease in Sierra Leone alone.