FDA Approves First Generic EpiPen, Hopes to Give People With Severe Allergies a Lower-Cost Option
The U.S. Food and Drug Administration approved the first generic version of the EpiPen, a move that many hope will drive down costs for people who need this life-saving treatment.
The FDA announced on Thursday that the company Teva Pharmaceuticals USA will manufacture the generic version. The generic will compete with EpiPens made by the company Mylan, which faced public criticism after raising the price of its product by more than 400 percent over the last few years. Shortages of the drug in recent months have left people struggling to find a reliable supply.
"This approval means patients living with severe allergies who require constant access to life-saving epinephrine should have a lower-cost option, as well as another approved product to help protect against potential drug shortages," said FDA Commissioner Scott Gottlieb in a statement.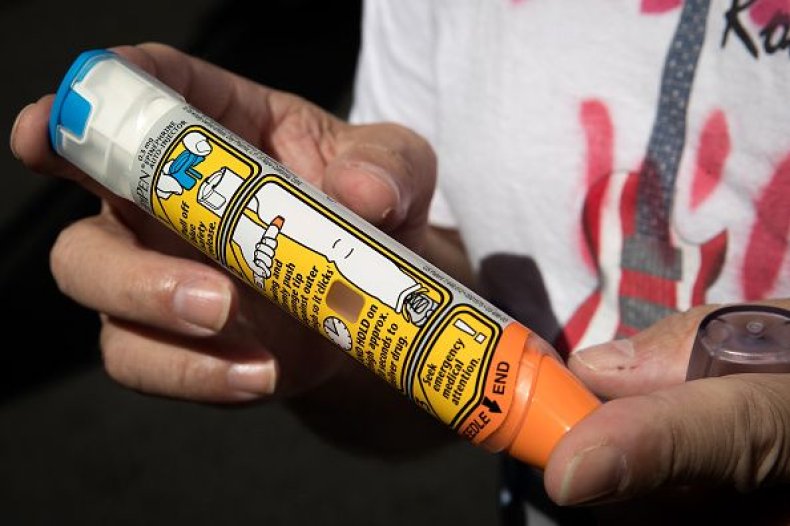 "Today's approval of the first generic version of the most-widely prescribed epinephrine auto-injector in the U.S. is part of our longstanding commitment to advance access to lower cost, safe and effective generic alternatives once patents and other exclusivities no longer prevent approval," he said.
EpiPen is an auto-injector that delivers epinephrine, commonly known as adrenaline, a hormone that can help relax muscles in the airways and reduce swelling during a severe allergic reaction.
Epinephrine injection is used for life-threatening reactions caused by allergies, like those to peanuts, bee stings and others.
"We're applying our full resources to this important launch in the coming months and eager to begin supplying the market," Brendan O'Grady, executive vice president who heads North America Commercial at Teva, said in an emailed statement to CNN.
More information regarding the cost of the new generic or when consumers can purchase the drug is not yet available.