FDA Approves AquAdvantage Salmon, the First Genetically Modified Animal Recognized as Safe to Eat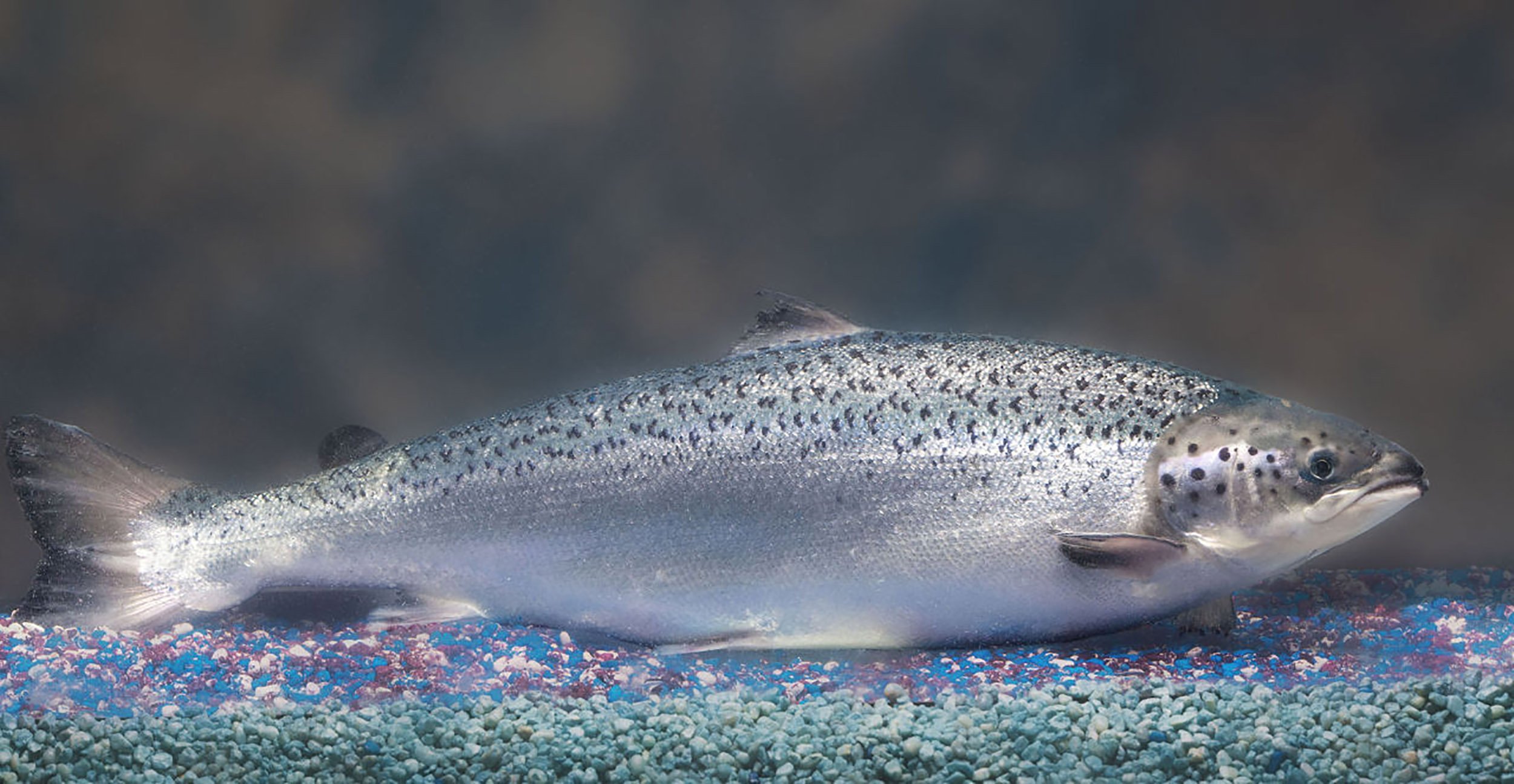 The U.S. Food and Drug Administration approved Thursday the first genetically engineered animal for human consumption in the country, the Associated Press reported. The AquAdvantage Salmon, created by Massachusetts-based biotech firm AquaBounty Technologies, can grow twice as fast as its normal, farm-raised salmon counterpart.
The AquAdvantage is an Atlantic salmon that has been modified to include genetic material from Chinook salmon, which enables it to produce more growth hormone, thus growing bigger and faster.
Until this week, the approval process had stalled nearly five years amid significant public pushback. Some major retailers, including Kroger and Safeway, have pledged not to sell the modified salmon, according to the activist organization Friends of the Earth. The FDA concluded in 2010 that AquAdvantage Salmon would be safe to eat, and by 2012 concluded that the salmon was unlikely to harm the environment, according to the AP.
The Center for Food Safety, an advocacy organization, has already said it would sue the FDA over the decision. "FDA has neglected its responsibility to protect the public," Andrew Kimbrell, CFS's executive director, said in a statement Thursday following the announcement. Environmental groups sued the Canadian government over the genetically modified salmon Tuesday, arguing that the permission granted to AquaBounty Technologies to cultivate its AquAdvantage salmon eggs on Prince Edward Island was too wide in scope and would allow other GM animal companies to do the same without proper oversight.
The fish will be raised in tanks on land. But environmental groups argue that human error, or natural disasters like hurricanes, could release them from their containers.
Some experts caution that we don't really know what could happen if the salmon escaped into the wild. One research group posited that in an escape scenario, the fish might survive, despite the fact that it didn't evolve with the ecosystem. "Invasive species also didn't evolve in the environment where they are now invading, and they still are able to survive and flourish. We could argue along the same lines with the [genetically modified] fish," Fredrik Sundström, an ecologist at Uppsala University in Sweden who studied the issue, told NPR .
But AquaBounty stressed that escape would be "virtually impossible."
"We have in essence mitigated all the possible risk scenarios by combining biological and physical methods to reduce those risks to essentially zero," Dave Conley, director of corporate communications for AquaBounty, told NPR. The fish they raise will also be all-female and sterile, thus unable to reproduce in the wild, he said.
In the meantime, it will likely take a while—possibly years—for the company to grow enough fish to begin supplying supermarkets, according to The New York Times.