The U.S. Food and Drug Administration (FDA) officially approved an emergency use authorization (EUA) on Friday for a COVID-19 vaccine manufactured by Moderna, making it the second vaccine to receive such approval in one week.
In a statement released Friday evening at about 7:30 p.m., the FDA announced that it had approved the vaccine, which contains messenger RNA from the virus to help the body create antibodies to fight COVID-19.
"With the availability of two vaccines now for the prevention of COVID-19, the FDA has taken another crucial step in the fight against this global pandemic that is causing vast numbers of hospitalizations and deaths in the United States each day," FDA Commissioner Stephen M. Hahn, M.D. said in a statement.
Members of the Vaccines and Related Biological Products Advisory Committee (VRBPAC) voted 20-1 to granted an EUA to the vaccine on Thursday. Moderna's medication joins a vaccine developed by Pfizer and BioNTech in the fight against COVID-19. States began receiving doses of the Pfizer vaccine on Monday.
Committee member Dr. James Hildreth called the Moderna vaccine a "remarkable scientific achievement" on Thursday.
"To go from having a sequence of a virus in January to having two vaccines available in December is a remarkable achievement," Hildreth said.
U.S. Health and Human Services Secretary Alex Azar told CNBC on Thursday that shipments of Moderna's vaccine could begin rapidly with 5.9 million doses slated to be delivered to governors for statewide distribution.
"We're ready to start shipping this weekend to them for rollout Monday, Tuesday, Wednesday of next week," Azar said. "We're ready to go."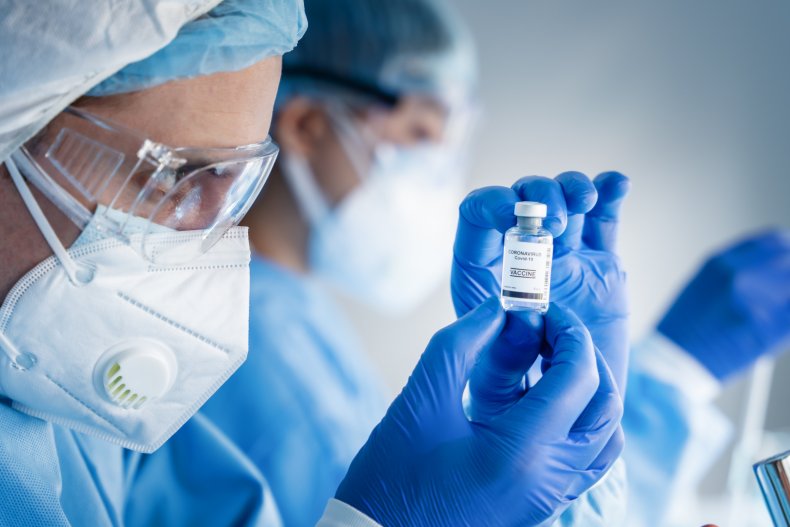 Data from the FDA indicated that Moderna's vaccine was 91.1 percent effective in preventing COVID-19 cases where the patient was exhibiting symptoms. However, the Moderna vaccine has only been approved for use by adults. Although Moderna has expanded testing of its vaccine to teenagers, no conclusions on the effects of the vaccine on teenagers have been reported. Pfizer's vaccine was approved for emergency use on individuals 16 and older.
Both the Moderna and Pfizer vaccines require two doses for maximum efficiency. While a second dose of Pfizer's vaccine should be administered 21 days after the initial dose, Moderna's is administered 28 days after the first injection.
Pfizer's first delivery of its vaccine consisted of approximately 100 million doses. At a December press conference, President Donald Trump promised that the vaccine would be widely available.
"Every American who wants the vaccine will be able to get the vaccine," Trump said, "and we think by spring we're going to be in a position nobody would have believed possible just a few months ago."
However, a majority of the vaccine distribution is expected to be handled by the administration of President-elect Joe Biden. In December, Biden promised that 100 million vaccination doses would be distributed during his first 100 days as president.
"My first 100 days won't end the COVID-19 virus," Biden said. "I can't promise that. But we did not get in this mess quickly, we're not going to get out of it quickly. It's going to take some time."