FDA Approves Remdesivir, Rheumatoid Arthritis Drug to Treat Hospitalized COVID Patients
On Thursday, the Food and Drug Administration (FDA) issued an emergency use authorization for a combination of the antiviral drug remdesivir, with a rheumatoid arthritis drug, baricitinib, in order to treat patients hospitalized with COVID-19.
The drug combination will be used to treat adults and pediatric patients aged 2 years and older who require supplemental oxygen, invasive mechanical ventilation or cardiac and lung support, the administration said.
The authorization was issued to the pharmaceutical company, Eli Lilly & Company.
"Today's action demonstrates the FDA's steadfast efforts to make potential COVID-19 treatments available in a timely manner, where appropriate, while continuing to support research to further evaluate whether they are safe and effective," FDA Commissioner Stephen Hahn, said in a statement.
Both drugs are already FDA approved and distributed in the U.S.
Remdesivir, sold under the brand name Veklury, is an intravenous antiviral drug that became the first COVID-19 treatment approved by the agency for hospitalized patients in October. President Donald Trump was treated with remdesivir after he contracted the virus in October.
Baricitinib, sold under the brand name Olumiant, is an oral tablet medication used to treat moderate to severe rheumatoid arthritis.
The FDA issued it's emergency authorization after a clinical trial conducted by the National Institute of Allergy and Infectious Diseases showed that the combination treatment reduced recovery time for patients within 29 days, compared to patients who received a remdesivir treatment with a placebo.
The trial observed 1,033 patients with moderate or severe COVID-19 symptoms, with 515 patients receiving the combination treatment, while 518 received a placebo with remdesivir.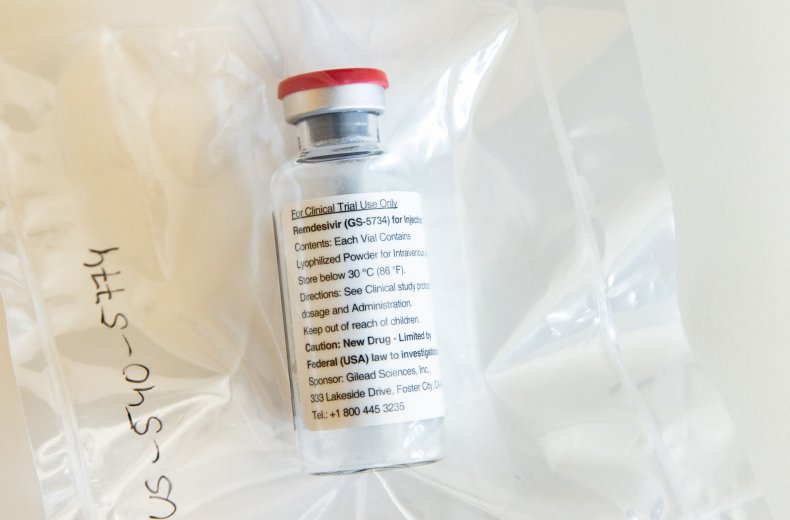 For patients who received the combination treatment, the median time to recovery was seven days, while those who received a placebo with remdesivir took an average of eight days to recover.
The study also found that a patient's condition was less likely to worse to ventilation or death with the combination therapy, and the odds of improving within 15 days were higher.
"The FDA's emergency authorization of this combination therapy represents an incremental step forward in the treatment of COVID-19 in hospitalized patients, and FDA's first authorization of a drug that acts on the inflammation pathway," said Patrizia Cavazzoni, acting director of the FDA's Center for Drug Evaluation and Research.
Along with the emergency authorization, the FDA said that fact sheets providing information about dosing instructions and potential side effects associated with the combination treatment must be made available to health care providers and patients.
Potential side effects could include serious infections, blood clots, changes in certain lab test results and allergic reactions, the administration said.
"Despite advances in the management of COVID-19 infection since the onset of the pandemic, we need more therapies to accelerate recovery and additional clinical research will be essential to identifying therapies that slow disease progression and lower mortality in the sicker patients," Cavazzoni added.
The FDA did not provide Newsweek with additional comment, but pointed to its press release made available online.