FDA Approves Second Round of Coronavirus Vaccine Trials, Could Reach Third Trial By Summer
A vaccine currently in development to protect against the novel coronavirus will proceed with a second round of clinical trials, biotechnology company Moderna said Thursday. Its prospective immunization study will advance after receiving authorization from the Food and Drug Administration (FDA), which evaluated results of the company's initial SARS-CoV-2 vaccine trial conducted in March.
"The imminent Phase 2 study start is a crucial step forward as we continue to advance the clinical development of mRNA-1273, our vaccine candidate against SARS-CoV-2," said Stéphane Bancel, Moderna's chief executive officer, in a statement. The company expects the upcoming trial, which will involve 600 participants, to begin shortly.
In addition to confirming clearance for Phase 2, Moderna's statement shared a timeline for ongoing plans to test, license and eventually distribute its vaccine. The company explained that protocols for a third trial series are now being finalized and outlined its intention to launch a "pivotal" tertiary study this summer, after which it would submit a biologics license application (BLA) to the FDA for permission to distribute the vaccine.
Pending its progress throughout the remainder of 2020, Moderna said, it could receive clearance as early as next year.
"With the goal of starting the mRNA-1273 pivotal Phase 3 study early this summer, Moderna is now preparing to potentially have its first BLA approved as soon as 2021," Bancel said.
He noted that his company recently solidified a 10-year strategic partnership with Lonza to expand manufacturing capacity following the vaccine's possible approval. Moderna anticipates the collaboration will allow production of up to 1 billion doses per year.
"We are accelerating manufacturing scale-up and our partnership with Lonza puts us in a position to make and distribute as many vaccine doses of mRNA-1273 as possible, should it prove to be safe and effective," the statement concluded.
Moderna has received $483 million from the Biomedical Advanced Research and Development Authority, a branch of the U.S. Department of Health and Human Services, to fund its forthcoming research.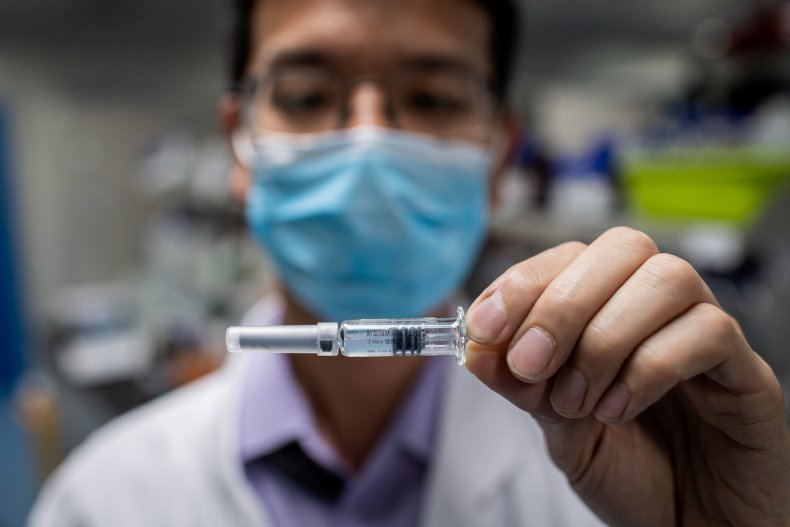 As the pandemic continues, studies to develop more than 70 potential vaccines are underway worldwide, the World Health Organization reported in April. Health experts, including National Institute of Allergy and Infectious Diseases Director Anthony Fauci, have anticipated that an approved vaccine will not be available for use for at least 12 to 18 months. In the meantime, biomedical companies are testing potential treatment options to manage the disease in the meantime.
According to Johns Hopkins University's tracker, more than 3.7 million cases of the new coronavirus have been reported in 187 countries and regions, with at least 264,406 deaths and upwards of 1.2 million recoveries as of Thursday morning.