FDA Approves Virtual Reality System to Bring Relief to Chronic Pain Sufferers
The U.S. Food and Drug Administration (FDA) announced Tuesday that it had approved marketing for a virtual reality system that is designed to help with pain reduction.
EaseVRx, a prescription-only, immersive virtual reality system, "uses cognitive behavioral therapy and other behavioral methods to help with pain reduction" in adults—specifically lower back pain, the FDA said.
The EaseVRx device is intended to be used at home and consists of both a virtual reality headset and a handheld controller. An additional "breathing amplifier" is attached to the headset and assists the patients with controlled breathing exercises.
The virtual reality program within the headset then uses a variety of therapies to aid in the physiological symptoms of back pain. This includes "deep relaxation, attention-shifting...visualization, knowledge of pain and rehabilitation," the FDA stated.
The program as a whole consists of 56 virtual reality sessions, each of which is approximately two to 16 minutes long and intended to be spread out over the course of eight weeks.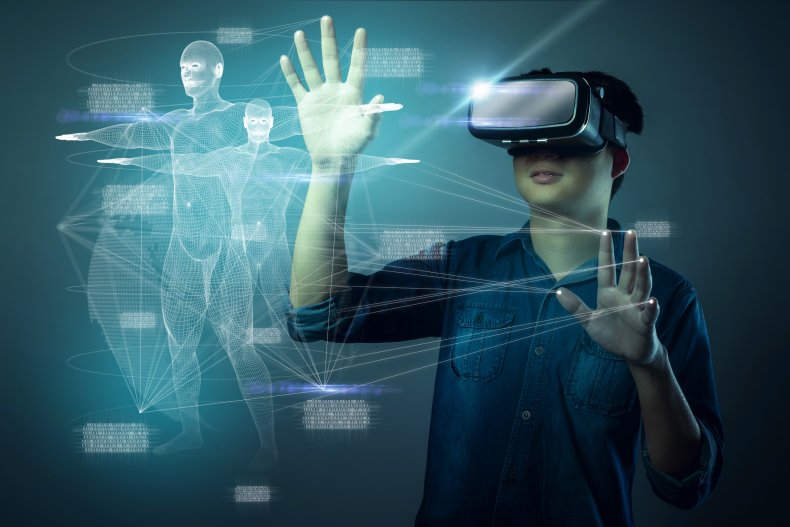 In order to measure the safety and efficacy of the EaseVRx device, the FDA conducted a clinical study with 179 participants. The results of the study found that "66% of EaseVRx participants reported a greater than 30% reduction in pain, compared to 41% of control participants who reported a greater than 30% reduction in pain."
Participants also reportedly "experienced a decrease in pain intensity of 1.31 points [on a ten-point scale] over the eight weeks of treatment."
No significant or serious side effects from the device were reported during the study.
EaseVRx was granted marketing approval via an FDA designation calling it a "breakthrough device." These are products that are intended to treat life-threatening or debilitating conditions that represent new market technologies not seen before.
"Pain reduction is a crucial component of living with chronic lower back pain," the FDA said in a statement. "Today's authorization offers a treatment option for pain reduction that does not include opioid pain medications when used alongside other treatment methods for chronic lower back pain."
The product is manufactured by AppliedVR. The California-based corporation manufactures a variety of virtual reality products for the medical community, and calls itself "the leading provider of therapeutic virtual reality for pain management."
AppliedVR has used its virtual reality products in over 240 hospitals, administering their therapies to over 60,000 patients.
Some of the company's other virtual technologies include headsets for general pain, anxiety, and opioid sparring for postoperative pain.
AppliedVR also noted that their products offer relief to patients without exposing them to the potentially harmful side effects of pharmaceutical medications.
Virtual reality has been shown to potentially reduce discomfort in all five of the brain's pain-related regions, according to research displayed by AppliedVR. The company itself has participated in eight studies on the use of virtual technologies.
"We are incredibly grateful for the FDA approval, because it represents a huge step forward on our journey to pioneer an entirely new category of therapeutics," the co-founder and CEO of AppliedVR, Matthew Stoudt, told Newsweek in a statement. "AppliedVR's immersive therapeutics have the potential to transform the lives of millions of people experiencing pain, and that mission starts with our first FDA approval for chronic lower back pain."
Update 11/17/2021, 6 p.m. ET:This story has been updated with a statement from AppliedVR.