FDA Authorizes Antibody Test for Emergency Use to Determine Coronavirus Immunity
A Massachusetts-based company announced Tuesday the Food and Drug Administration (FDA) granted an Emergency Use Authorization (EUA) for its serological test, which has been shown to identify COVID-19 antibodies in the blood.
While the FDA has issued 58 EUAs to labs and test kit manufacturers since the pandemic began spreading across the U.S., PerkinElmer company EUROIMMUN's antibody test is the first of its kind to get emergency approval by the FDA.
In a news release, PerkinElmer said its Anti-SARS-CoV-2 ELISA serological test can identify whether or not a person's immune system has responded to COVID-19 based on antibodies found in blood samples.
"These tests can determine who had previously been infected with COVID-19 (2-4 weeks or more prior to testing) and may have developed immunity," the release said. It is not yet known how long the antibodies that have interacted with the virus last in the bloodstream, though PerkinElmer said its test can identify responding antibodies with near-perfect accuracy up to three weeks after the virus' symptoms appear in patients.
According to a report published last month in the BMJ, data from China indicates four in five COVID-19 cases may be asymptomatic. Since COVID-19 testing capacity across the U.S. has been limited, antibody tests offer researchers the opportunity to identify individuals who have had COVID-19 but never developed symptoms intense enough to qualify for a test.
"That's why serological testing that utilizes an antigen highly specific to SARS-CoV-2 is such an important tool in understanding how pervasive this virus is," PerkinElmer President and Chief Executive Officer Prahlad Singh said in the company's news release.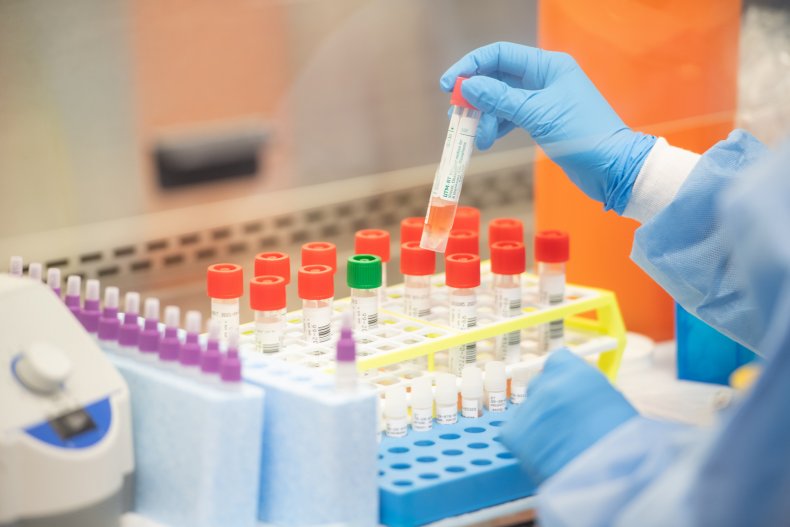 In a letter to PerkinElmer dated Monday, the FDA's chief scientist wrote that data submitted by the company met the agency's requirements to authorize emergency use. Based on the data PerkinElmer provided the FDA, "it is reasonable to believe that [the] product may be effective in diagnosing recent or prior infection with SARS-CoV-2 by identifying individuals with an adaptive immune response," Rear Admiral Denise Hinton wrote.
Though the test has not been approved for widespread use by the FDA, the EUA allows PerkinElmer to proceed with testing at labs approved by the agency. Testing can begin immediately, the FDA said.
According to PerkinElmer, the company is able to produce millions of serological tests each month and is prepared to increase production as demand requires.
The FDA approved PerkinElmer's antibody test for emergency use just days after issuing another significant EUA for remdesivir, an antiviral medication produced by the California-based Gilead. The FDA said Monday it is currently working with more than 380 research teams like PerkinElmer that are working to develop COVID-19 detection tests.