FDA Authorizes First at-Home Coronavirus Test
An at-home coronavirus test kit received approval from the Food and Drug Administration (FDA) on Tuesday, marking the first authorization of its kind.
The diagnostic test, produced by clinical laboratory conglomerate LabCorp, allows individuals to collect test samples while avoiding physical contact with physicians. Its clearance was issued under an extension of the FDA's original Emergency Use Authorization to LabCorp in March, which permitted its administration of COVID-19 RT-PCR assessments. Licensing for home collection followed a request from LabCorp to the FDA earlier this month to expand authorization so patients could perform at-home tests.
The FDA provided guidelines for the new test's general use in its Tuesday announcement. It noted that only nasal swabs and saline included in LabCorp's designated home kit may be used to self-collect samples, because of concerns about sterility. Once samples are collected, individuals are required to mail them to a LabCorp laboratory for evaluation, using insulated packaging also included with the kit.
According to the company's website, home collection kits will initially be made available only to health care workers and first responders because of the current limited supply. However, as LabCorp produces more testing kits over the coming weeks, the FDA said, consumers in "most states" will be able to access them with recommendation from a physician. LabCorp has priced the tests at $119 each.
In a statement outlining terms of the new authorization, the FDA emphasized that the approval exclusively applies to collection kits distributed by LabCorp. The agency has released previous notices warning consumers about fraudulent or otherwise unauthorized home test kits, which have been created and marketed by several smaller companies throughout the past month.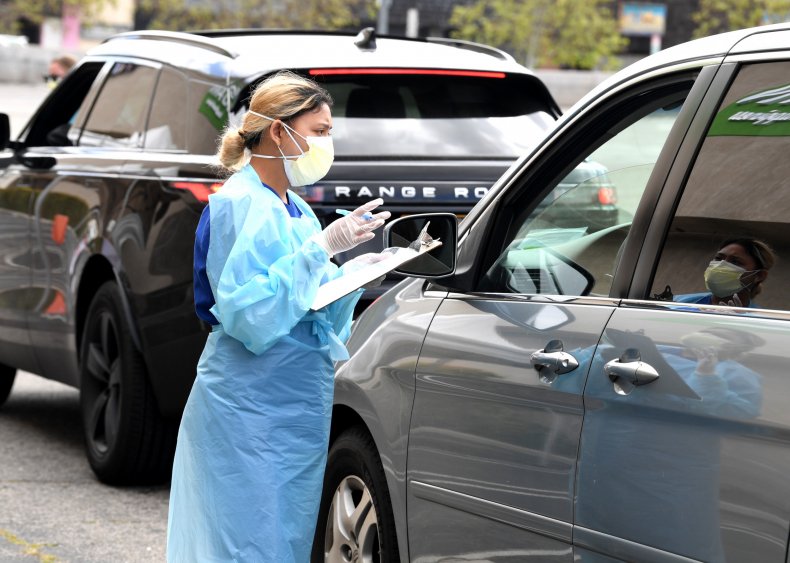 "Throughout this pandemic, we have been facilitating test development to ensure patients access to accurate diagnostics, which includes supporting the development of reliable and accurate at-home sample collection options," FDA Commissioner Stephen Hahn said in Tuesday's statement.
"The FDA's around-the-clock work since this outbreak began has resulted in the authorization of more than 50 diagnostic tests and engagement with over 350 test developers," he continued. "Specifically, for tests that include home sample collection, we worked with LabCorp to ensure the data demonstrated from at-home patient sample collection is as safe and accurate as sample collection at a doctor's office, hospital or other testing site."
As of Tuesday afternoon, the U.S. has diagnosed more than 800,000 coronavirus cases and reported at least 43,200 deaths since the pandemic's outset, according to the most recent figures from a Johns Hopkins University tracker. So far, more than 4 million diagnostic tests have been administered at in-person testing sites nationwide over the course of the outbreak.