FDA Authorizes Monoclonal Antibody Treatment to Lessen Severity of COVID-19
Adults and many children can soon get emergency treatment for mild and moderate cases of COVID-19 thanks to the U.S. Food and Drug Administration (FDA) authorizing the use of two monoclonal antibodies to help reduce high-risk patients from becoming more severely ill.
The FDA authorized emergency use (EAU) of bamlanivimab and etesevimab, to be administered together, for adults and children who are either over the age of 12 or at least 88 pounds.
The EAU is not intended for COVID patients who are hospitalized, on a ventilator or are already experiencing severe symptoms, the FDA said Tuesday night in a statement.
"Today's action, which provides another treatment for COVID-19, reflects the FDA's strong commitment to working with sponsors to expand potential treatment options health care providers can use to fight this pandemic," said Patrizia Cavazzoni, M.D., the FDA's Center for Drug Evaluation and Research acting director.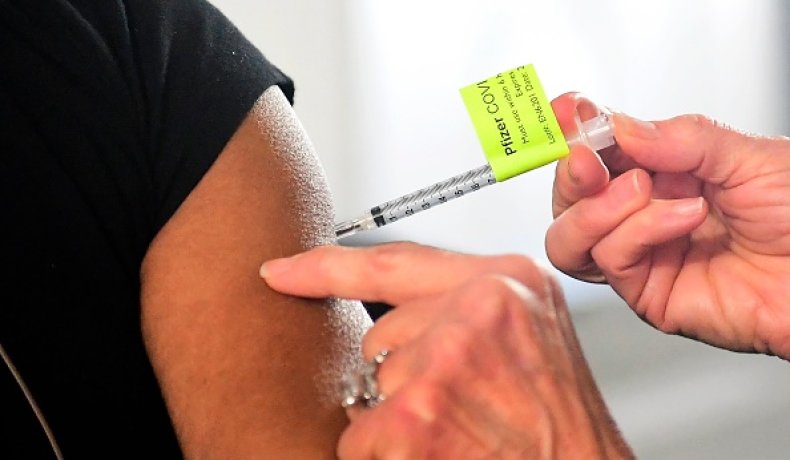 The monoclonal treatment includes patients who are age 65 or older and those who have certain chronic medical conditions.
What are monoclonal antibodies? They are proteins designed in a laboratory that mimic a body's immune system that can fight off viruses and other harmful pathogens.
"Bamlanivimab and etesevimab are monoclonal antibodies that are specifically directed against the spike protein of SARS-CoV-2, designed to block the virus' attachment and entry into human cells," the FDA stated. "Bamlanivimab and etesevimab bind to different but overlapping sites on the spike protein of the virus."
Administering the monoclonal antibodies to those who are already hospitalized, or on ventilators, could worsen the problem, the FDA stated.
The COVID-19 pandemic began its approach on the American shores one year ago, and its effect has reached into schools, businesses, politics, sports, the economy and everyday life in the country.
While there are a few vaccines rolling into states and communities, folks are still contacting the virus. As of Tuesday night, nearly 107 million people around the globe have been tested positive for COVID-19, including 2.33 million deaths. The U.S. leads the world in both positive cases (27.1 million) and deaths (468,000), according to Johns Hopkins University.
An authorized emergency use can help curb the amount of patients worsening.
"The data supporting this emergency authorization add to emerging evidence that points to the clinical utility of neutralizing antibodies for the treatment of COVID-19 in certain patients," Cavazzoni said. "As part of our Coronavirus Treatment Acceleration Program, the FDA uses every resource at our disposal to make treatments such as these monoclonal antibodies available while continuing to study their safety and effectiveness."
The FDA says that that when bamlanivimab and etesevimab are administered together with patients who have mild or moderate symptoms, the benefits outweigh any known risks. Testing this treatment method was based on a randomized, double-blind, placebo-controlled clinical trial in 1,035 non-hospitalized adults with mild to moderate COVID-19 symptoms who were at high risk for progressing to severe COVID-19.
518 of them received a single infusion of bamlanivimab 2,800 milligrams and etesevimab 2,800 milligrams together
517 received placebo
The endpoint, which was 29 days of follow-up, was to determine the number of COVID-related hospitalizations or deaths
Hospitalization or death occurred in 36 (7%) patients who received placebo compared to 11 (2%) patients treated with bamlanivimab 2,800 milligrams and etesevimab 2,800 milligrams administered together, a 70% reduction
All 10 deaths (2%) deaths occurred in the placebo group
The FDA's authorized dosage of 700 milligrams bamlanivimab and 1,400 milligrams etesevimab administered together is based on analyses of available preclinical, clinical, and virologic data, as well as pharmacokinetic and pharmacodynamic modeling, which, in totality, support that the authorized dosage is expected to have a similar clinical and virologic effect to 2,800 milligrams bamlanivimab and 2,800 milligrams etesevimab administered together.