FDA Authorizes Remdesivir for Emergency Use Against Coronavirus Pandemic
On Friday, Food and Drug Administration (FDA) Commissioner Stephen Hahn said remdesivir, a broad-spectrum antiviral medication developed by the pharmaceutical company Gilead, is now authorized for emergency use on hospitalized patients with coronavirus.
While the drug hasn't officially been approved by the FDA pending further study, White House Coronavirus Task Force member Dr. Anthony Fauci said the drug will now be a new standard of care for handling severely ill coronavirus patients. The drug is administered by intravenous injection.
The FDA head authorized the drug for widespread use after a government-sponsored study showed the drug shortens patients' recovery times by 31 percent or an average of about four days, according to the Associated Press.
The study examined 1,063 patients and included a control group of patients not receiving the drug to examine its effects. The study didn't determine whether the drug can prevent coronavirus deaths.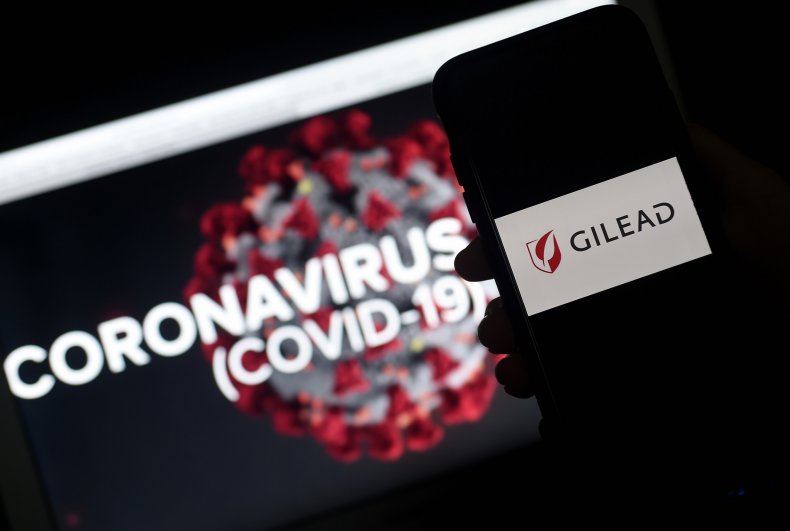 Because of the public health emergency created by the coronavirus epidemic, the FDA waived its usual requirements of large group testing and "substantial evidence" before authorizing the drug's widespread use.
Gilead now says it will donate its currently available stock of remdesivir and quickly produce more for distribution to hospitals.
"Multiple concurrent studies are helping inform whether remdesivir is a safe and effective treatment for Covid-19 and how to best utilize the drug," said Merdad Parsey, MD, PhD, Chief Medical Officer for Gilead Sciences.
Parsey added that the government-sponsored study's results complement data from another study conducted by the National Institute for Allergy and Infectious Diseases to help to determine the optimal duration of treatment with remdesivir.
Remdesivir has previously been used as an anti-viral treatment for other viruses including Ebola, Marburg hemorrhagic fever, Middle East Respiratory Syndrome (MERS) and Severe Acute Respiratory Syndrome (SARS). MERS and SARS are both earlier forms of coronavirus that differ structurally from the Covid-19 novel coronavirus.
Although the FDA had previously given emergency use authorization to hydroxychloroquine, an anti-malaria drug hailed as a "game-changer" by Trump and other conservative pundits, the drug has yet to show consistently promising results in international studies.
Hydroxychloroquine can even create potentially fatal symptoms such as a slowed heart rate, possible arrhythmia and interference with myocarditis, an inflammation of the heart muscle that can occur with coronavirus.
Last month, the FDA warned doctors against prescribing hydroxychloroquine outside of hospitals or research trials.
Newsweek reached out to the FDA for comment, but did not hear back by publication time.