Pizza Boxes Get Safety-Induced Face-Lift: FDA Revokes Use of Three Chemicals in Food Packaging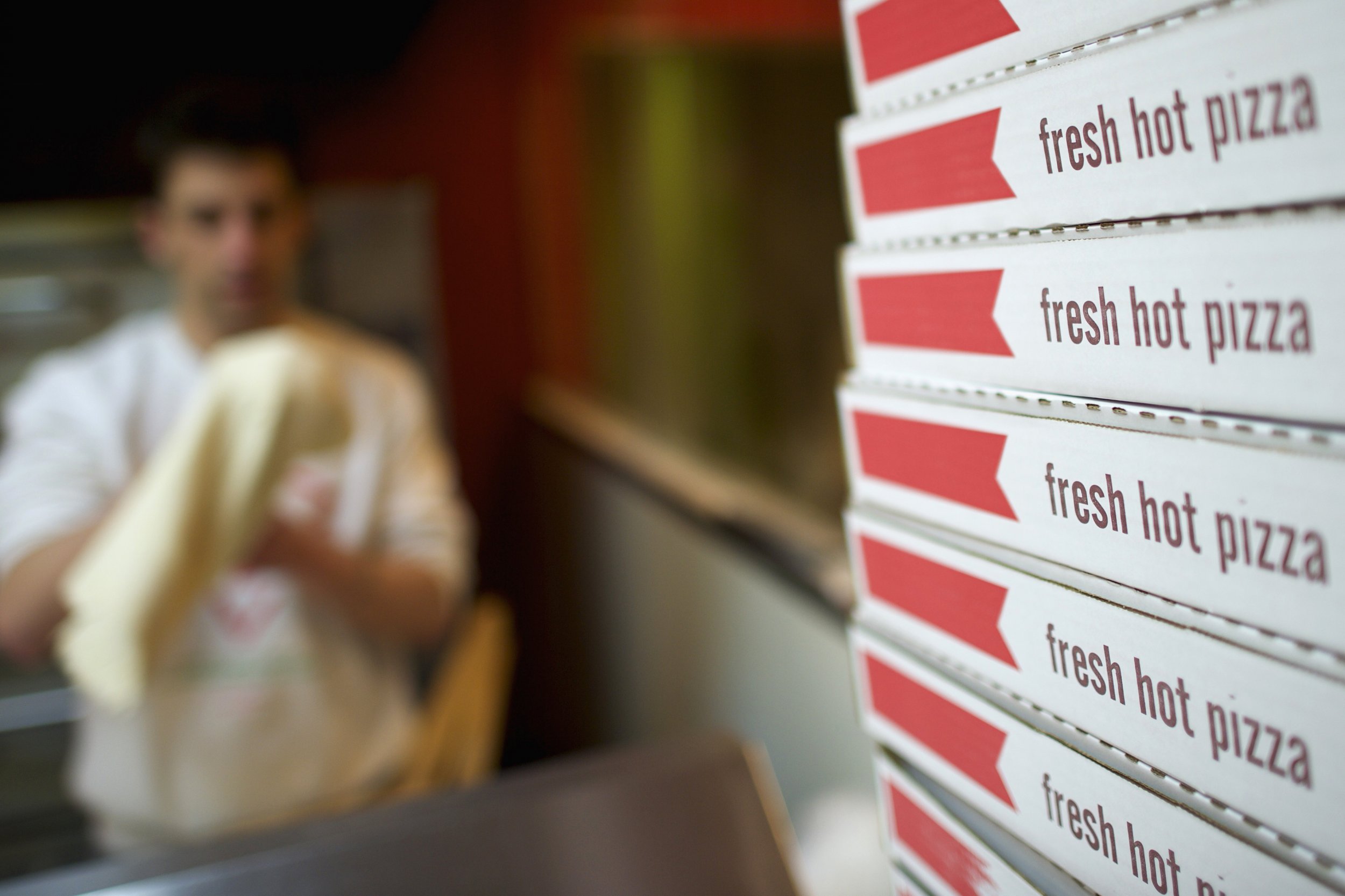 Safety concerns have led the U.S. Food and Drug Administration (FDA) to revoke three chemicals from food packaging, such as pizza boxes.
In the past, the chemicals—three types of long-chain perfluorinated compounds—were used to stop grease from leaking through the packaging like pizza boxes, microwavable popcorn bags, fast-food wrappers and pet food bags. But health and environmental groups had for some time expressed concerns about the safety of these chemicals; a Food Additive Petition about the compounds was submitted to the FDA by the Natural Resources Defense Council (NRDC), the Center for Food Safety, the Breast Cancer Fund, the Center for Environmental Health, Clean Water Action, the Center for Science in the Public Interest, the Children's Environmental Working Group and Improving Kids' Environments.
The FDA made the decision to ban the chemicals in late December, citing "safety concerns through a comprehensive review of the available literature." The ban went into effect on January 4.
The three banned chemicals are already rarely used, the FDA said in a statement, with most food packaging manufacturers willingly staying away from them. The SPI–The Plastics Industry Trade Association echoed the FDA's findings in a statement to the Daily Environment Report: "It is the understanding of SPI's member companies that the materials listed in FDA's final rule are no longer manufactured for food-contact applications and represent an old technology. FDA's action thus does not impact SPI's members."
Advocacy groups praised the decision but hope to see the administration take further action on the matter. "The FDA's ban is an important first step—but just a first step—toward improving the safety of our food supply," Erik Olson, director of the NRDC, told Food Safety News. "Now it should act on our petition to ban the seven other chemicals we believe—and government agencies such as the toxicology program at the National Institutes of Health have found—cause cancer."