Vaping Faces 'Existential Threat' If Companies Keep Marketing to Kids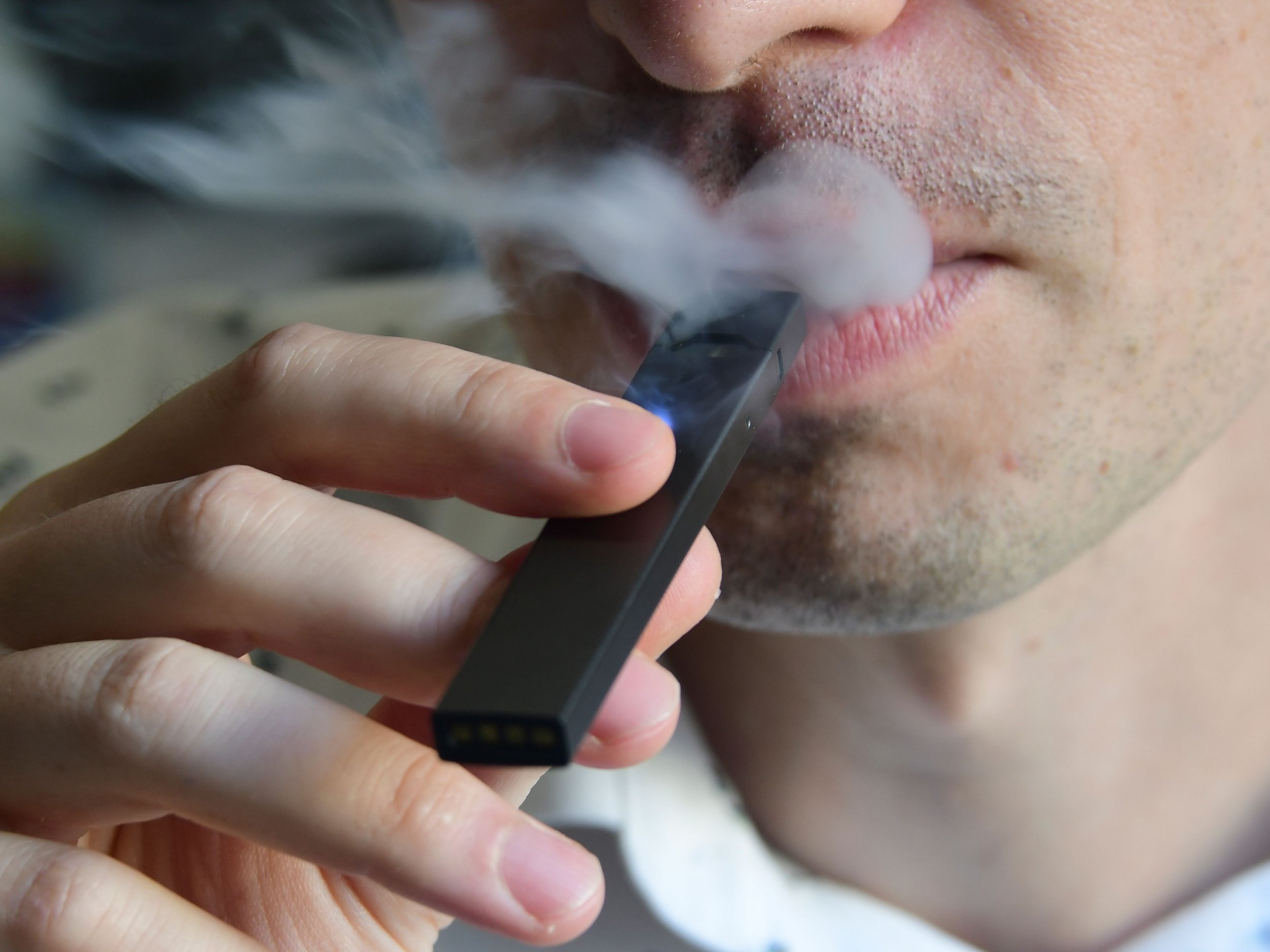 Companies should stop pushing e-cigarette and vaping products onto young people or risk having their products removed from shop shelves, the Food and Drug Administration (FDA) has said.
FDA Commissioner Scott Gottlieb issued the stern warning as the organization tries to grapple with the popularity of the products and high smoking rates among the young.
Read more: Surgeon general calls for more vaping restrictions
He said FDA data showed youth vaping rates had nearly doubled over the last year. E-cigarette brand JUUL was the most popular choice among high school and middle school students.
"I'll tell you this. If the youth use continues to rise, and we see significant increases in use in 2019, on top of the dramatic rise in 2018, the entire category will face an existential threat," he told a public hearing in Silver Spring on Friday.
"This progress is being undercut—even eclipsed—by the recent, dramatic rise in youth vaping," Gottlieb said of declining numbers of traditional smokers.
"A few years ago, it would have been incredible to me that we'd be here, discussing the potential for drug therapy to help addicted youth vapers quit nicotine," he said according to The Hill.
Last month, the surgeon general called for "aggressive steps" to stop youth from using e-cigarettes, suggesting it be banned at public venues and taxed, USA Today reported.
"Nicotine is dangerous, and it can have negative health effects. It can impact learning, attention and memory, and it can prime the youth brain for addiction," Surgeon General Jerome Adams said.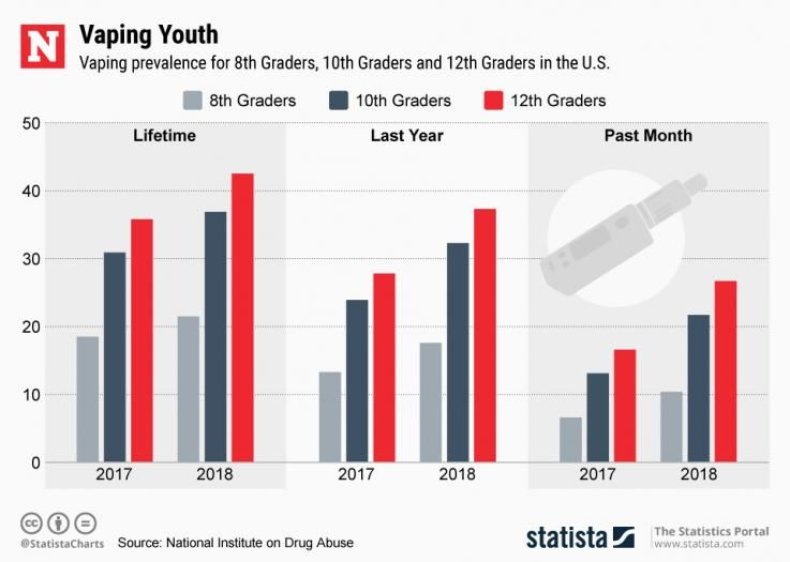 Statistics from The National Institute on Drug Abuse showed 1.3 million more high schoolers now using e-cigarettes than in 2017. More than 37 percent of high school seniors said they had vaped nicotine in the past year and more than one in 10 eighth-graders said they had as well.
A spokesman for JUUL told said that underage use of its products "is completely unacceptable to us" and that its aim was to help adults quit smoking.
"We are moving full steam ahead on implementing our action plan to limit youth usage, and this is unchanged since we announced our plan in November," Ted Kwong told The Hill.