Juul Vape: FDA Begins Nationwide Crackdown on Product and Other E-Cigarette Brands
The U.S. Food and Drug Administration (FDA) has started a nationwide crackdown to get the minors to stop using Juul products.
A Juul device, which could easily be mistaken for a USB drive, is a vaporizer that's highly popular among young adults, likely due to its ability to be smoked discreetly and its appealing flavors such as "cool cucumber" and "crème brûlée."
The health agency is also out to stop other e-cigarette brands; however Juul is its main target.
"The illegal sale of these JUUL products is concerning," FDA commissioner Dr. Scott Gottlieb wrote in a statement on Tuesday. "In fact, just since the beginning of March, FDA compliance checks have uncovered 40 violations for illegal sales of JUUL products to youth."
In April, the agency began issuing warning letters to 40 popular retailers, such as 7-Eleven and Shell, who were reportedly selling the products to customers under 21. Dr. Gottlieb warned that the letters shouldn't be taken lightly.
"Let me be clear to retailers," he wrote. "This blitz and resulting actions, should serve as notice that we will not tolerate the sale of any tobacco products to youth."
In addition to the warnings letters, the FDA also sent a query to Juul Labs, Inc. on Tuesday requesting the company submit paperwork regarding its marketing practices, effects of product design, public health impact and adverse issues and complaints related to their products. While it's clear the product design is popular among children, the FDA hopes to gain a better understanding about why kids are tempted to buy and use Juul products.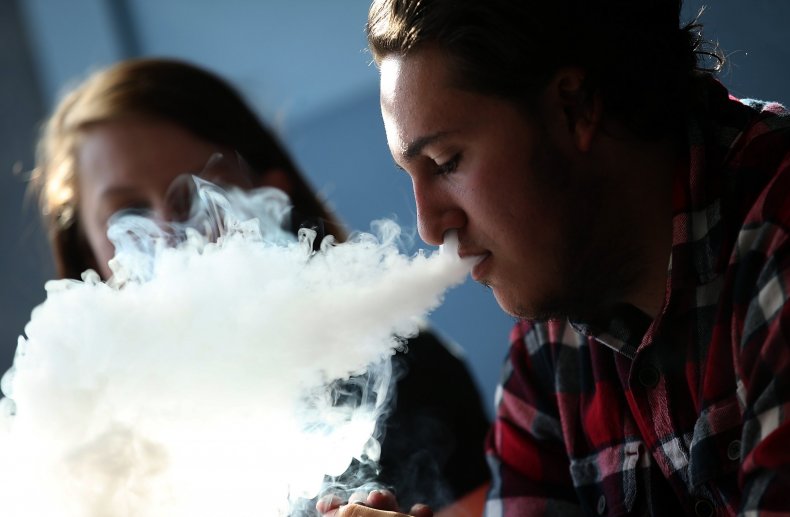 "It's imperative that we figure it out, and fast. These documents may help us get there," Dr. Gottlieb wrote.
In the announcement, the FDA notes the vaping company previously acknowledged the problem and has taken steps to control it. Additionally, Juul Labs formally announced on Wednesday the programs it's launching to keep young people away from their products.