"I'm Scared," Mother Says After FDA Rejects Experimental Drug For Fatal Genetic Disease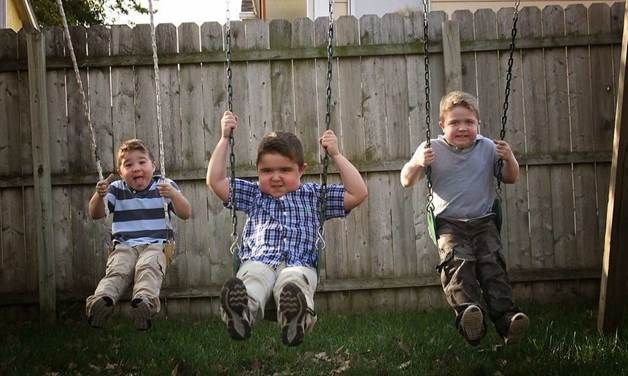 The drug that three children with Duchenne muscular dystrophy (DMD) have counted on to keep them walking will not be approved by the FDA, biopharmaceutical company PTC Therapeutics announced on Wednesday morning.
The agency said it needed more and better data to prove that the company's drug ataluren really worked.
"I don't know what I feel. Overwhelmed, a little bit," the boy's mother, Betty Vertin, told Newsweek. She told her children about the FDA's decision, but for now, she doesn't have many answers to their questions—or her own. Will they still have access to the drug through even more clinical trials? Will her sons' conditions deteriorate if PTC Therapeutics decides to throw in the towel? What other options do they have?
"I'm scared, I'm really scared," she said. "We'll try whatever we can try, whatever's available to us," she said. "Going off of it and that being the end of our fight, just isn't an option for our family."
PTC Therapeutics CEO Stuart Peltz said everyone on ataluren will continue to have access to it while the company appeals the FDA's decision. A decision on the appeal should be made in the next one or two months. "We will file our argument as to why we think the drug should be approved and what were some of the things that we thought were missed during the original process of the application," Peltz said.
To many, the rejection did not come as a surprise. The clinical trial data submitted to the FDA was uniformly panned by one of the agency's committees; approval decisions often reflect the advice given by those committees. In many of the clinical trials, boys on the drug didn't show enough improvement over boys who were not given the drug to demonstrate that the medication was having any real, measurable effect.
DMD is one of a group of genetic disorders that affect about 15 boys out of every 100,000 in the United States under 24. The disease basically means that their legs, heart, and lung muscles collect damage and eventually stop working. The disease is always fatal; few children reach their mid-20s.
The medication had received a conditional approval in Europe, and follow-up studies are continuing in the United States. However, any person who is not already a part of that study will lose access to the drug if the appeal is not successful.
For the Vertins, finding another trial is an option. However, they'll have to go through a "wash-out" period first, waiting until all the ataluren is out of their systems. "We don't know what that will do to the boys," she said. "We don't know if that will cause a rapid progression. If we washed out for six months and then tried to get into another trial, I'm not guaranteed that they'll be healthy enough to get into another trial.
"It's overwhelming to think about," she said, "because I don't have answers to any of the questions I'm thinking about."