FDA Expands Remdesivir Approval for Moderate Cases of Coronavirus
The Food and Drug Administration (FDA) announced Friday that it was expanding its emergency use authorization (EUA) for experimental COVID-19 drug remdesivir to include all hospitalized patients.
Remdesivir was approved for emergency use in patients with severe COVID-19 in May, after a clinical trial suggested that the drug could shorten the time it takes for patients to recover from the illness. In announcing the updated the EUA on Friday, the FDA said that it is "reasonable to believe" that the drug "may be effective for the treatment of suspected or laboratory-confirmed COVID-19 in all hospitalized adult and pediatric patients."
"The FDA continues to make safe and potentially helpful treatments for COVID-19 available as quickly as possible in order to help patients," FDA Commissioner Stephen Hahn said in a statement. "The data to support today's action are encouraging. The data show that this treatment has the potential to help even more hospitalized patients who are suffering from the effects of this devastating virus."
"We are working with drug developers to conduct randomized clinical trials to further study the safety and effectiveness of a number of potential therapies for COVID-19," added Hahn.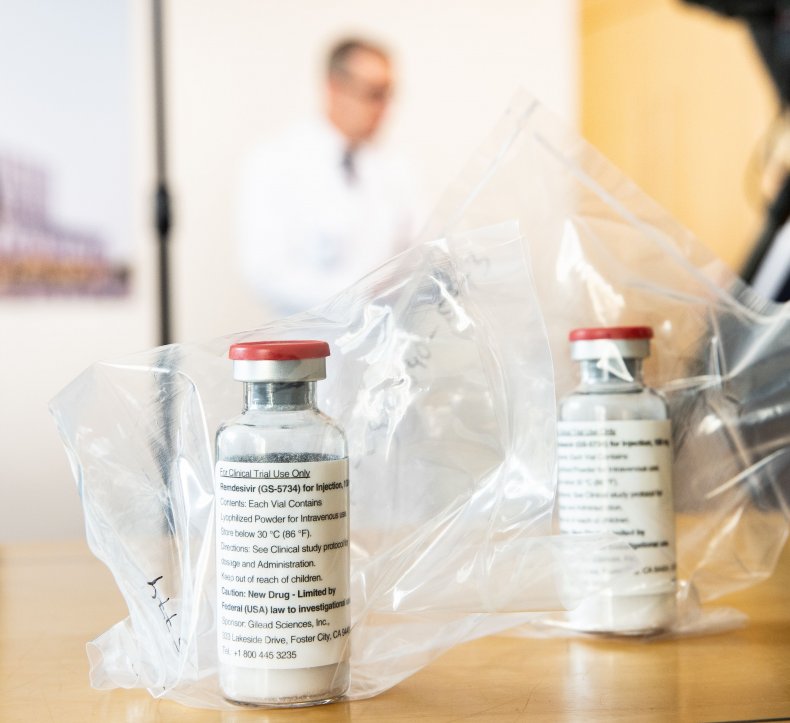 Optimism about the drug's potential effectiveness was boosted last week when a study was published in the medical journal JAMA, finding that the drug may show some benefit for COVID-19 patients with moderate illness. Results were positive when given over the course of 5 days, but the study found no benefit when a 10-day course of the drug was used.
Results from other randomized clinical trials of 10-day remdesivir treatment plans for severe illness have been mixed, with one of the trials showing no benefit. The authors of the newer study noted that the differences in results "could be due to differences in study design."
Gilead Sciences, remdesivir's maker, applied to the FDA earlier this month for full approval of the drug under the brand name Veklury. The company hailed the expanded EUA on Friday, saying it hoped more patients would be able to use the drug, which is sold in the U.S. for thousands of dollars per course of treatment, according to NPR.
"With the growing understanding of the utility of Veklury to help improve outcomes for a range of patients with COVID-19, we welcome the FDA's decision to expand emergency use authorization," Dr. Merdad Parsey, chief medical officer at Gilead Sciences, said in a statement. "As we learn more about COVID-19 and we further establish the efficacy and safety profile of Veklury, we see benefit to making the drug available to patients at earlier stages of the disease."
"Today's action by the FDA enables physicians to consider a broader range of eligible patients to potentially receive Veklury," Parsey added.
Newsweek reached out to Gilead Sciences for comment.