Government Shutdown 2019: FDA Has Suspended All Routine Food Inspections of Domestic Processing Facilities
The Food and Drug Administration has suspended all routine inspections of U.S.-food processing facilities because of the government shutdown, The Washington Post reported on Wednesday.
Commissioner Scott Gottlieb said that he is making a plan to restart inspections at high-risk facilities next week or later. The FDA oversees 80 percent of the country's food supply, the Post reported.
"We are doing what we can to mitigate any risk to consumers through the shutdown," he told the paper, noting that the agency conducts approximately 160 food inspections in the U.S. on a normal week. Agents have not suspended inspections of foreign manufacturers and imported food. They also have not stopped inspecting U.S. companies that have been linked to recalls.
The agency "can still work on outbreaks" and food safety, an FDA spokesperson, who spoke on anonymity, told Newsweek. "It's important to know that not everything has ceased."
"Consumers should be very concerned. I think the number one thing they can do right now is contact their members of Congress and the president and ask them to end the shutdown," Deputy Director of Regulatory Affairs at the Center for Science the Public Interest Sarah Sorscher told Newsweek. "There's nothing we can do if there's salmonella in our crackers."
Foodborne illness sickens 48 million people in the U.S. each year and kills 3,000 annually, according to the Centers for Disease Control and Prevention (CDC).
The FDA monitors processed foods, while the Department of Agriculture regulates meat, poultry and egg products. The Post reported that USDA inspections have continued.
"Since the FDA only inspects food facilities on rare occasions (it is greatly understaffed for that purpose), I doubt this will matter much in the short term. In the long term, the idea that food production facilities go uninspected will not discourage some companies from slacking off in following standard food safety procedures," Marion Nestle, a food studies expert and professor emerita at New York University, told Newsweek. "We unfortunately have many examples of companies that do not closely adhere to protocols, and we need to do more to encourage better procedures, not less. In the meantime, cooking takes care of a lot of problems with pathogens."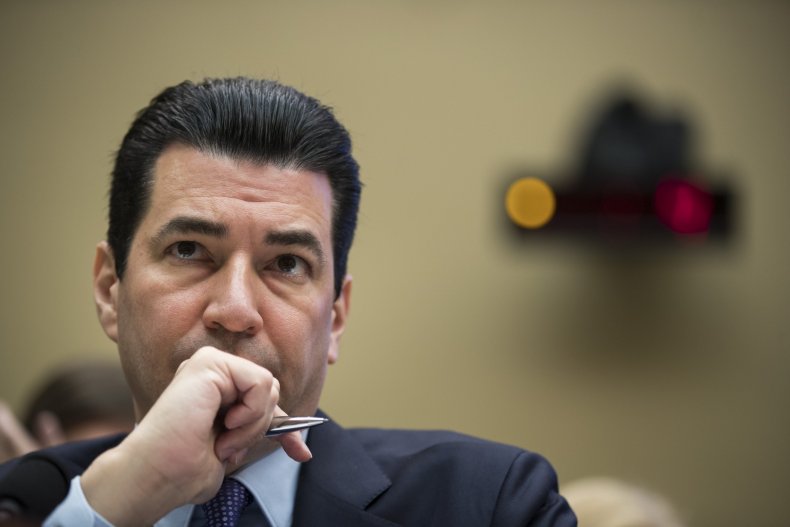 The FDA reported 1,935 recalls in its "food/cosmetics" category in the 2018 fiscal year and 451 thus far in the 2019 fiscal year.
A multistate E. coli outbreak sparked a recall of romaine lettuce from Adam Bros. Farming, Inc. at the end of 2018. Twenty-three people were hospitalized and 59 fell ill from eating contaminated vegetables, and multiple products were recalled, according to the FDA.
Kellogg's cereal and Meijer Greek yogurt were among the other items recalled last year.
In a notably large event, more than 206 million eggs were recalled by Indiana's Rose Acre Farms in April due to a multistate outbreak of Salmonella Braenderup.
Correction: An earlier version of this article said that the USDA monitored eggs, citing Eater. The USDA monitors egg products, while the FDA monitors shell eggs, an FDA spokesperson told Newsweek after publication.
This article was updated after publication to include comments from an FDA spokesperson.