FDA Investigating E. Coli Outbreak Linked to Spinach
The Food and Drug Administration (FDA) has launched an investigation into an E. coli outbreak linked to eating spinach.
Frank Yiannas, the FDA's deputy commissioner for food policy and response, said Tuesday that the agency was working with the Centers for Disease Control and Prevention (CDC) to determine the source of an outbreak that had sickened at least 10 people across seven states as of Monday. Although the investigation is ongoing, a focus has been placed on packaged baby spinach that was sold under the brand name Josie's Organics with a "best by" date of October 23, 2021.
"The FDA, along with the CDC and our state and local partners, is working to investigate a multistate outbreak of E. coli...associated with spinach consumption," Yiannas said in a statement. "Thus far, the FDA has traced supply chains for this product back to a small number of farms in two different geographic regions and is deploying investigators along the supply chains of interest."
"We are issuing this update early in our investigation as part of our continued commitment to transparency and early communication," he added. "As we continue working with our partners to determine if additional products could be affected, we're committed to providing updates as we learn more during our continuing traceback investigation, especially if there are any updates to this critical public health advice."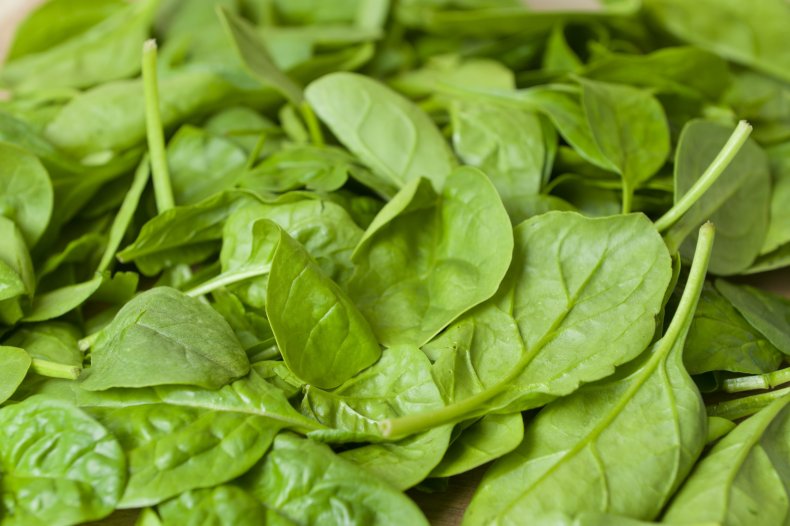 Of the at least 10 people who were sickened in the outbreak, five reported eating spinach about a week before their symptoms began between October 15 and October 27. At least one person specifically reported eating Josie's Organics spinach. The infections occurred in Iowa, Indiana, Michigan, Minnesota, Missouri, Ohio and South Dakota.
The Minnesota Department of Agriculture reported on Monday that baby spinach packaged in a Josie's Organics clear plastic clamshell had tested positive for E. coli after being taken from the home of a sick person. Although the spinach had an October 23 expiration date and is no longer being sold, the FDA warned consumers to discard any remaining product, including any that may have been frozen. Those who have developed E. coli symptoms were urged to contact a health care professional.
While some E. coli infections are mild, others can be life-threatening, according to the CDC. Symptoms include severe stomach cramping, vomiting and diarrhea that is often bloody. Mild fevers can also develop, usually under 101 degrees Fahrenheit. Although most recover within seven days, up to 10 percent of E. coli infections come with a dangerous complication known as Hemolytic Uremic Syndrome (HUS).
HUS usually develops about 7 days after the first symptoms while most are recovering from the illness. Symptoms include decreased urination, lethargy and loss of color in the cheeks and lower eyelids. Those who develop HUS need to be hospitalized since the syndrome can cause damage to kidneys that may lead to kidney failure and death.
Newsweek reached out to the CDC and Josie's Organics for comment.