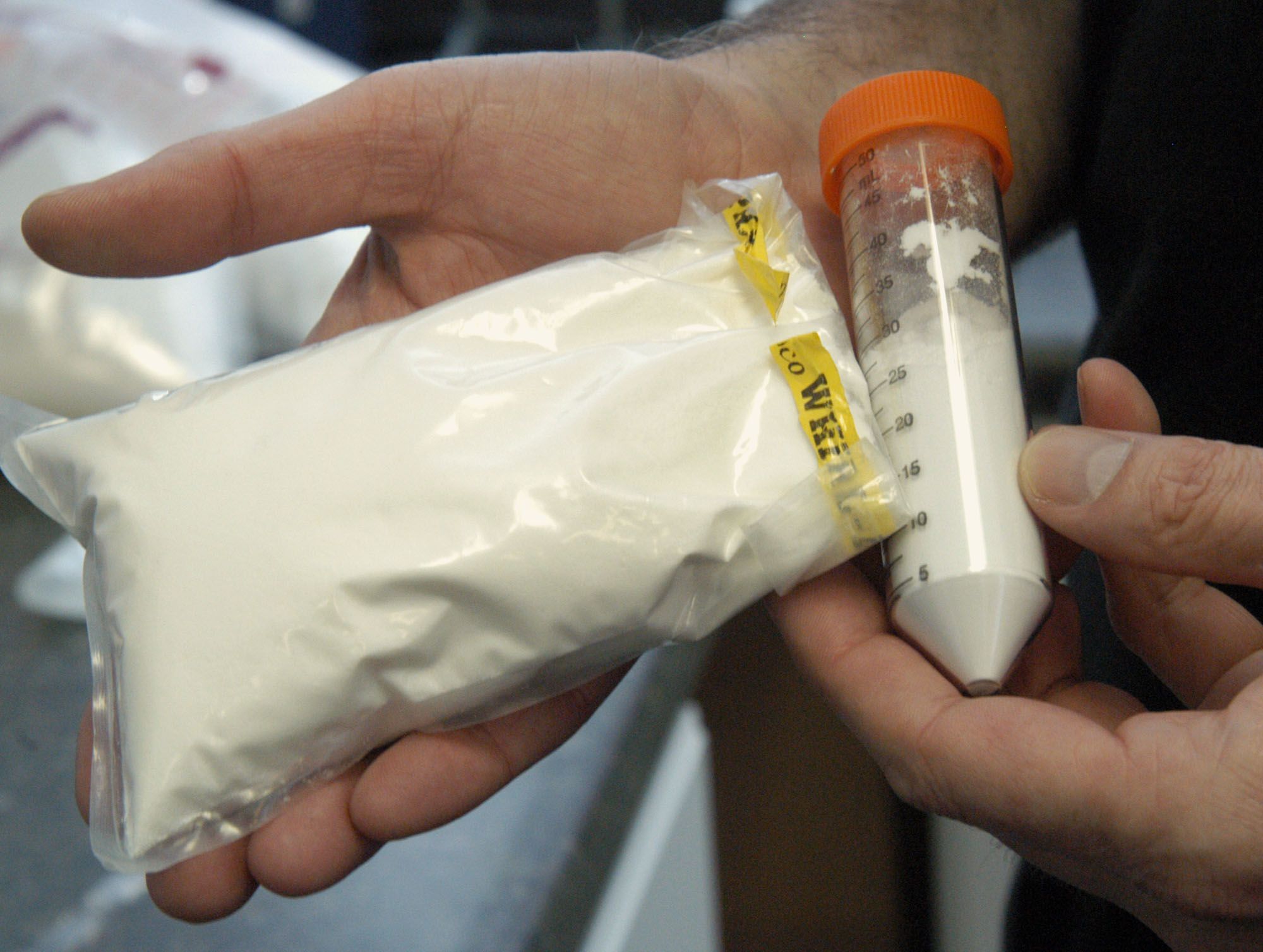 The U.S. Food and Drug Administration last week issued letters of warning to five different makers of caffeine powder to put on record that that the product can cause serious and fatal health risks to consumers. The agency is giving all five companies 15 working days to respond to the warning letters.
The letters—sent to SPN, LLC dba Smartpowders, Purebulk Inc., Kreativ Health Inc. (doing business as Natural Food Supplements), Hard Eight Nutrition LLC and Bridge City Bulk–Bridge City LLC—raise questions about the recommended dosing and product labeling. Just one teaspoon of pure caffeine powder is equivalent to drinking 28 cups of coffee. Some of the product's labels have suggested serving sizes equivalent to a quarter teaspoon, which can be challenging to measure accurately.
Powdered caffeine is typically labeled as a dietary supplement, which means it's unregulated. The FDA doesn't currently have the power to pull these products off the market, so the agency is cracking down on companies that sell and market them in bulk. The product is popular among bodybuilders looking for a quick energy boost.
"The difference between a safe amount and a toxic dose of caffeine in these pure powdered products is very small," the FDA states on its website. "Furthermore, safe quantities of these products can be nearly impossible to measure accurately with common kitchen measuring tools. Volume measures, such as teaspoons, are not precise enough to calculate how many milligrams of caffeine are in the serving size. Pre-existing conditions can intensify the effects of caffeine and make the product more dangerous for these individuals."
The letters of warning come more than a year after two healthy teenagers overdosed on the product and died and drew national media attention. Both purchased the product in bulk online.
Logan Stiner in LaGrange, Ohio, miscalculated the dose he took from his friend's supply purchased on Amazon. The coroner's report revealed the 18-year-old had died of cardiac arrhythmia and seizure. He was found to have more than 70 micrograms of caffeine per milliliter of blood. (A normal dose is 1 to 15 micrograms per milliliter of blood.)
A few weeks later, Wade Sweatt, a 24-year-old man in Georgia, blended caffeine powder with water, which he thought would be a healthier alternative to the Diet Mountain Dew he usually drank. According to multiple sources, the caffeine powder caused him to fall into a coma, and he later died.
Consuming too much caffeinated coffee, tea and soda can certainly have unpleasant side effects, including nervousness and tremors, but most people would agree that it's virtually impossible to drink 20 cans of soda in one sitting.
The product can be dissolved into water and other beverages, or added to food. There are also reports of people inhaling the powder or mixing it into alcoholic beverages. But accidental caffeine powder overdose is relatively easy, and it can cause a number of serious side effects including rapid or dangerously erratic heartbeat, seizures and death. Caffeine toxicity can also cause symptoms such as vomiting, diarrhea, stupor and disorientation.