Today marks the deadline for the Food and Drug Administration (FDA) to approve the applications sent by e-cigarette manufacturers to keep their products on the U.S. market, and a number of vapes are already being wiped from the market.
Over 500 vape companies filed applications for 6.5 million different vaping products, and some smaller institutions have already been tossed from the U.S. market, The Wall Street Journal reported.
The Journal wrote that the FDA will likely seek extra time in deciding whether the industry's most prominent maker Juul Labs will be allowed to remain in America. Companies like Juul have been asked to prove that their products are indeed less harmful than cigarettes and would support longtime cigarette smokers in their effort to quit the habit.
A 2019 study conducted by the outside lab Celerion in an effort supported by Juul found smokers' exposure to biomarkers, a sign of disease, was reduced by 99.6 percent in smokers who switched to Juul. However, a study by Tobacco Regulatory Science found Juul delivered substantially more nicotine to the blood, impairing blood vessel function in a manner similar to smoking.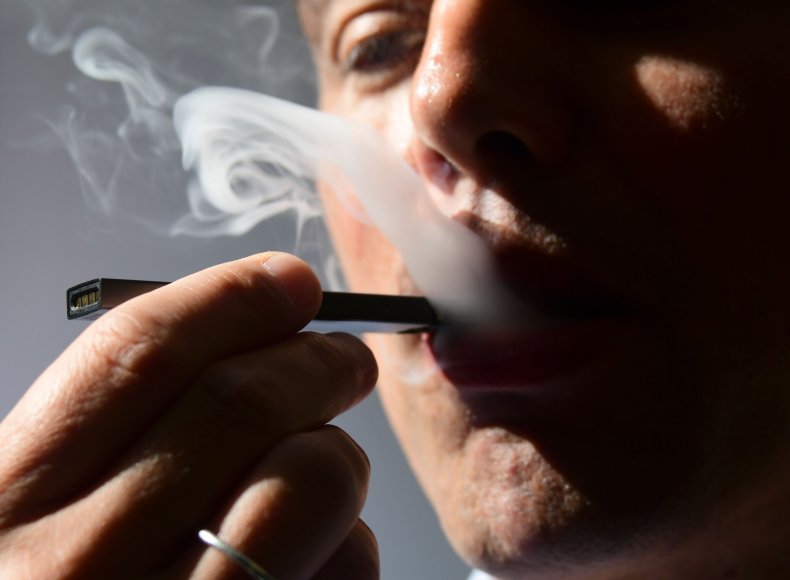 Disputes have ensued over whether vapes are less harmful to one's health than cigarettes, with some favoring regulatory crackdowns on Juul and others shaming them.
"Lots of very good people who I respect deeply and who helped thousands of smokers quit, got told by our government that their products were illegal," Amanda Wheeler, president of the American Vapor Manufacturers Association, wrote on Twitter Wednesday. "To all of you, I am so very sorry. To your customers, I am even more sorry."
E-cigarette makers like Juul experienced some of their harshest regulatory crackdowns when in January 2020 the FDA announced a ban on most Juul flavors, including mint and fruit flavors that critics said were appealing to children. This followed actions from a number of cities in previous years that instituted local bans on the flavors not tasting like traditional tobacco products.
In 2020, the number of youth who reported using a vape product fell to about 20 percent, a drop from the nearly 28 percent who reported using these products the year prior, according to the CDC. While the FDA will move forward in keeping its regulations tight, the Journal reported it could allow some sweet-flavor makers to return to the market. Juul did not submit applications for such flavors for review.
About the writer
Alex J. Rouhandeh is the congressional correspondent for Newsweek whose previous writing has appeared in Vice News, The American Prospect, and a number of regional publications. Alex is credentialed with the Capitol Periodical Press Gallery and is a member of both the National Press Club in Washington, D.C. and the Investigative Reporters & Editors (IRE) organization.
Email him at a.rouhandeh@newsweek.com and follow him on social media at @AlexRouhandeh.