FDA Is Letting Kind Bars Be Labeled 'Healthy' Again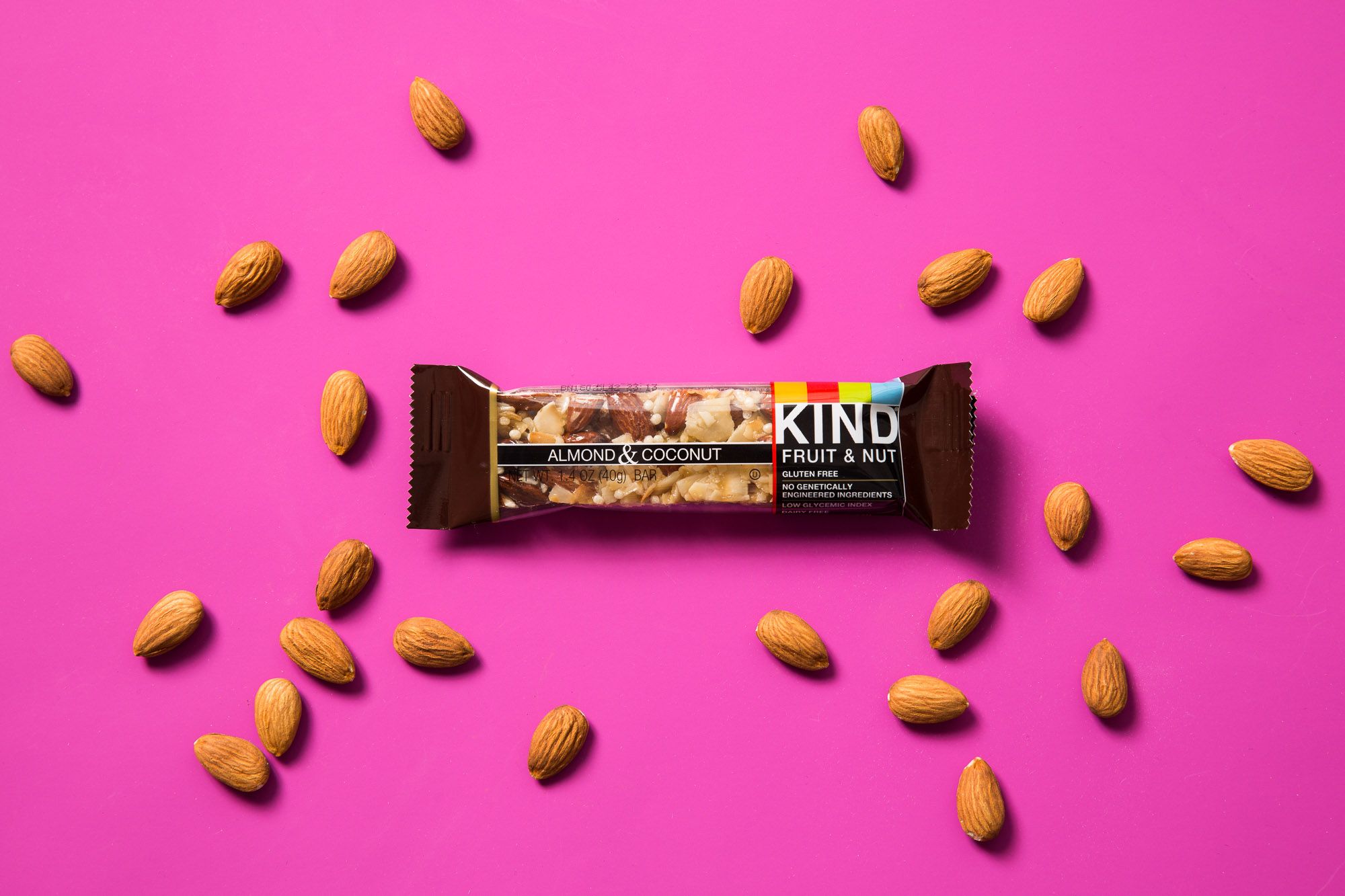 Earlier this year, the U.S. Food and Drug Administration demanded the term "healthy" be removed from Kind bars packaging. As of Tuesday, however, it appears the agency has changed its mind.
Why couldn't Kind bars—which market themselves as having only ingredients you can see—be considered healthy? Because Kind's hallmark ingredient, the whole nuts, pushed the bars' fat content above the limit legally designated as healthy.
In March, the FDA sent a lengthy warning letter detailing all the ways Kind was violating the law by claiming its bars were "healthy" while "the products do not meet the requirements to make such claims." To call something healthy in the U.S., that product must have no more than three grams of total fat and one gram of saturated fat per serving. Several flavors of Kind's bars contain between 2.5 grams and 5 grams of saturated fat apiece, due to nut ingredients like whole almonds and cashews in the bars.
But according to Fortune, the FDA has had a change of heart. The magazine says it reviewed an email from the FDA, which permitted Kind to begin labeling its bars as "healthy" again.
Kind's CEO and founder, Daniel Lubetzky, said the FDA's regulations were woefully behind current nutrition science. The guidelines are "based on 20-year-old thinking that new science has overridden," Lubetzky told Fortune. "The change shows that FDA officials recognize that the regulations need to be updated. It's an opportunity to work with policy," he said.
The FDA, however, while confirming to Fortune that it is now permitting Kind to use "healthy" again, maintained the adjective was in relation to its "corporate philosophy," not as a nutrient claim.