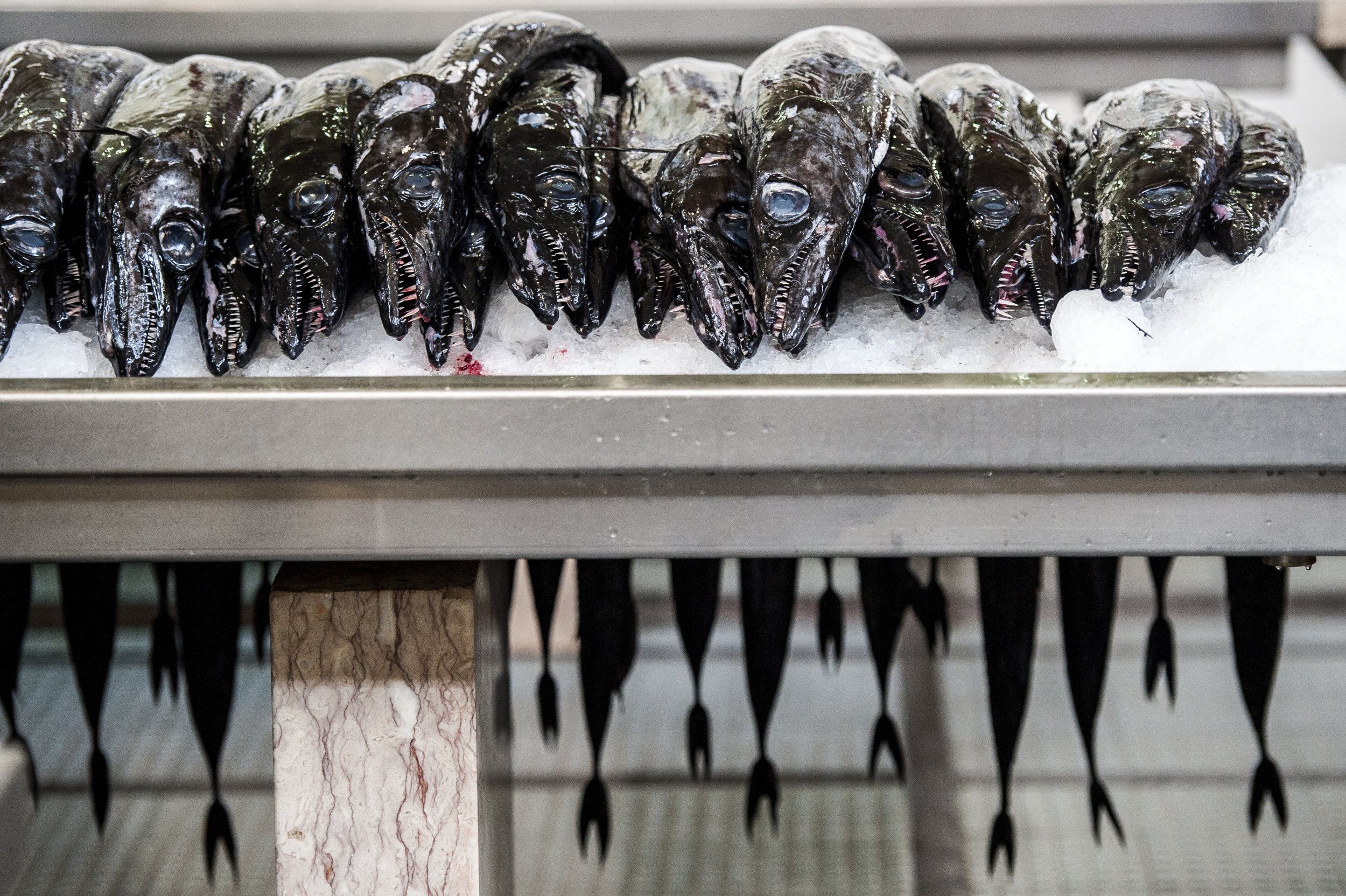 The U.S. government has released official guidelines on which fish are most dangerous for pregnant women.
The Food and Drug Administration (FDA), a federal agency within the U.S. department of Health and Human Services, has drawn up a complete list of "best choices," "good choices" and "choices to avoid."
For years, health professionals have advised expectant mothers to avoid seafood due to its high mercury levels, which can be harmful to an unborn child's brain and nervous system.
But there were no conclusive government-backed recommendations.
The new advice, published on the FDA's website, advises pregnant women to avoid seven types of fish: tilefish from the Gulf of Mexico, shark, swordfish, orange roughy, bigeye tuna, marlin and king mackerel.
Fish in the "best choices" category make up nearly 90 percent of fish eaten in the U.S., including black sea bass, crab, salmon, shrimp, tilapia and canned tuna.
"Fish are an important source of protein and other nutrients for young children and women who are or may become pregnant, or are breastfeeding," FDA Deputy Commissioner for Foods and Veterinary Medicine Stephen Ostroff said. "This advice clearly shows the great diversity of fish in the U.S. market that they can consume safely. This new, clear and concrete advice is an excellent tool for making safe and healthy choices when buying fish."
Retailers and grocers across America have been urged by the FDA to post the new advice prominently in their stores, including a reference chart listing fish to choose, so shoppers can make informed decisions.
But pregnant women should not be put off eating fish entirely, the FDA says.
"An FDA analysis of fish consumption data found that 50 percent of pregnant women surveyed ate fewer than 2 ounces a week, far less than the amount recommended," the report reads.
"Because the nutritional benefits of eating fish are important for growth and development during pregnancy and early childhood, the agencies are advising and promoting a minimum level of fish consumption for these groups."
The advice recommends two to three servings of lower-mercury fish per week, or 8 to 12 ounces.