"The Abortion Pill Is Safer Than Tylenol" said the headline on a recent Bloomberg Businessweek story advocating wider access to chemical abortion for American women and girls. The comparison, scientifically speaking, is ridiculous (more on that in a moment), but the slogan has nevertheless popped up in multiple national media outlets lately.
The Food and Drug Administration (FDA) decided last December to eliminate a longstanding patient safeguard stipulating that abortion pills could only be dispensed in person. But for abortion advocates that wasn't enough. The "safer than Tylenol" claim is part of their ongoing effort—with willing help from spoon-fed journalists—to make abortion pills seem risk-free.
Meanwhile, the British government moved in the opposite direction. It announced at the end of last month it would reinstate a requirement that women who want the abortion pill first see a medical professional in person. The reason: safety.
The in-person requirement had been temporarily suspended in England during the COVID-19 pandemic, and the Department of Health and Social Care faced significant political pressure to make the suspension permanent. The ruling Conservative government is overwhelmingly pro-choice. But after an extensive review of safety problems that arose during the rule's suspension, Health Minister Maggie Throup said the priority must be "women being able to access health services in a safe, secure way."
Among the safety concerns identified in the government review, one stands out.
"Domestic abuse was raised as an issue in the public consultation," the Department of Health and Social Care said. "We intend to work closely with the Violence Against Women and Girls sector and the Domestic Abuse Commissioner to ensure safeguarding and domestic abuse are central to ongoing work." England now acknowledges abuse and exploitation of women and girls are among the very real risks associated with mail-order abortion.
Without direct, in-person consultation between a pregnant woman and a medical professional prior to chemical abortion, not only is it difficult to diagnose serious risk factors such as an ectopic pregnancy, but the door is left wide open for vulnerable women and girls to be bullied or physically forced into an unwanted abortion. Unfettered and unfiltered access to abortion pills dramatically reduces the possibility of detection and deterrence.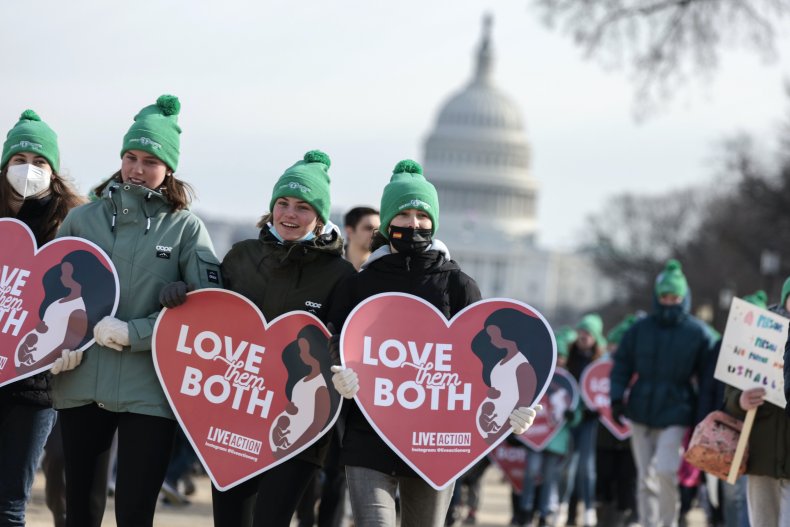 It's a safety topic that those who want us to view the abortion pill as routine and ordinary, like reaching for the Tylenol bottle, generally avoid.
Dr. Calum Miller, a research associate at the University of Oxford specializing in abortion policy, said the government did not lay out all of its reasons for reinstating the requirement for in-person assessment. But, he said, "Our impression is that the arguments relating to safeguarding women from abuse and trafficking through face-to-face consultations were the most compelling, though of course there are other issues."
Among those other issues are women using the abortion pill too far along in a pregnancy, which increases the risk of life-threatening complications requiring emergency treatment. Serious complications can result from home abortions, including hemorrhage, ruptured ectopic pregnancy and sepsis. British hospital data, says Dr. Miller, suggest that complications have likely been vastly underreported. The same is true in the U.S.
But in the United States, the underreporting problem is far worse. Most medical complications from pill-induced abortions are never reported to the FDA at all. In 2016 the FDA—the agency primarily responsible for monitoring the safety and efficacy of the medicines Americans use—dropped all prescriber reporting requirements for complications from chemical abortions except in cases of death. An analysis of the data collected by the FDA suggests the agency may have missed up to 95 percent of serious chemical abortion adverse events.
And so we are left with PR slogans like "safer than Tylenol." In support of that claim, Businessweek cited a small study of 137 Tylenol overdoses treated at two Virginia hospitals. Whatever the validity of that study in and of itself, comparing overdoses of an over-the-counter pain medicine to health outcomes for pregnant women who simply follow the FDA label while taking the abortion pill is bizarre, from a statistical and scientific standpoint. Were that comparison offered to a peer-reviewed medical journal, it would be rejected.
The abortion pill is not risk-free. Drawing on data from the Medicaid system, the Charlotte Lozier Institute has conducted an extensive study of records for 423,000 abortions across the 17 states that fund elective abortion with state tax dollars. This recent, peer-reviewed study shows that over the 17-year period leading up to the latest available data, chemical abortions had a 53 percent higher risk of subsequent abortion-related emergency room visits than surgical abortions.
Now that women and girls in the United States can obtain an abortion pill on their own without an in-person consultation with a health care professional, the rate of serious complications is certain to escalate further, just as it did in England. President Joe Biden would do well to "follow the science" and hit the pause button on mail-order abortion in America, recognizing the very real threat it poses to women's health and safety.
Cindy Hyde-Smith has represented Mississippi as a Republican in the United States Senate since 2018. Tessa Longbons is senior research associate at Charlotte Lozier Institute.
The views expressed in this article are the writers' own.