Sunshine Mills Dog Food Recalled Due to Mold Levels Harmful to Animals
Dog-owners beware—certain food brands are being recalled due to potentially harmful levels of mold.
According to the U.S. Food and Drug Administration (FDA), Sunshine Mills, Inc. issued a voluntary recall of dog food products due to potentially unacceptable levels of aflatoxin.
The company describes the toxin as "a naturally occurring mold by-product from the growth of Aspergillus flavus that can be harmful to pets if consumed in significant quantities."
Sunshine Mills, which is based in the rural north Alabama town of Red Bay, has been producing animal feed since 1949. Its products, which are marketed under different brand names, can be purchased at most major retailers across the U.S.
The company announcement states that during a routine product sampling the Louisiana Department of Agriculture and Forestry found levels of aflatoxin above the acceptable limit, claiming that a sample of a single 4-pound bag of the dog food contained elevated levels of the mold.
Because of this, as a precautionary measure Sunshine Mills has chosen to issue a voluntary recall of certain dog food. While no illnesses have been reported in association with the identified food, the company says it's "committed to the safety and quality of its products."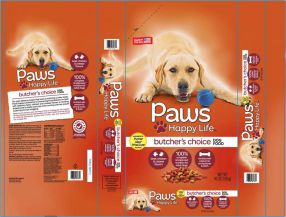 The affected products, which were distributed in retail stores nationally, include Family Pet, Heartland Farms and Paws Happy Life dog food. Retailers have been contacted and asked to pull all products in question from their inventory and shelves.
The specifics of the products are:
Product Name
Size
Lot Codes
UPC Code

Family Pet Meaty Cuts Beef Chicken and Cheese Flavors Premium Dog Food

4 lb.

TD3 4/APRIL/2020
TD1 5/APRIL/2020

3225120694

14 lb.

TB1 4/APRIL/2020
TB2 4/APRIL/2020
TB3 3/APRIL/2020

3225118078

28 lb.

TB3 3/APRIL/2020

3225120694

Heartland Farms Grilled Favorites
Beef Chicken and Cheese Flavor

14 lb.

TB1 4/APRIL/2020
TB2 4/APRIL/2020

7015514299

31 lb.

TA2 4/APRIL/2020
TA3 4/APRIL/2020

7015514301

Paws Happy Life Butcher's Choice Dog Food

16 lb.

TA1 4/APRIL/2020
TA2 4/APRIL/2020

3680035763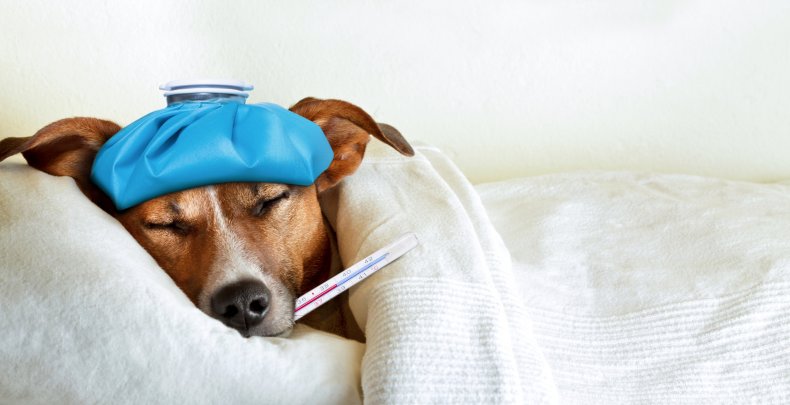 What should I do if my pet has consumed the recalled dog food?
According to the FDA website, pets that have consumed any of the recalled products and exhibit symptoms of illness should be seen by a veterinarian.
These symptoms include:
Sluggishness or lethargy combined with a reluctance to eat.
Vomiting.
Yellowish tint to the eyes or gums.
Diarrhea.
Anyone who has purchased the recalled products should discontinue use of the product and is advised to return the unused portion to the place of purchase for a full refund.
They can also contact Sunshine Mills customer service via phone—(800) 705-2111— from 7:00 a.m. to 4:00 p.m. CT, Monday through Friday. Alternatively, customers are advised to email customer.service@sunshinemills.com for additional information.
This is a voluntary recall being conducted in cooperation with the FDA.
Newsweek has contacted Sunshine Mills for further comment.