Hand Sanitizer Recall: FDA Provides Testing Method to Check for Potentially Toxic Products
The Food and Drug Administration (FDA) is providing a laboratory testing method to assess the quality of hand sanitizers, as more products are added to its recall list.
The testing method can be used to ensure hand sanitizers contain the correct ingredients and do not have harmful levels of impurities. It can be used for hand sanitizers labeled with either alcohol (ethanol) or isopropyl alcohol (also called isopropanol or 2-propanol) as the active ingredient and can screen for potentially harmful impurities.
The FDA said in a news release: "Testing ethanol for methanol contamination is a quality standard set by the United States Pharmacopeia (USP) for alcohol used in pharmaceuticals (including hand sanitizers) and enforced by FDA pursuant to section 501(b) of the FD&C Act.
"USP's revision bulletin for alcohol dehydrated alcohol monographs outlines this testing requirement, official as of September 1, 2020, which FDA requested to protect health care providers and consumers from using dangerous hand sanitizer products."
The FDA is urging consumers not to use certain hand sanitizer products, including those that have been tested by FDA and found to contain methanol or 1-propanol. The ingredient 1-propanol was identified as a contaminant earlier this month, as hand sanitizers labeled as containing ethanol or isopropyl alcohol tested positive for containing 1-propanol.
Not to be confused with 2-propanol, isopropanol, or isopropyl alcohol, 1-propanol is not an acceptable ingredient for hand sanitizer products as it can be toxic and life-threatening when ingested.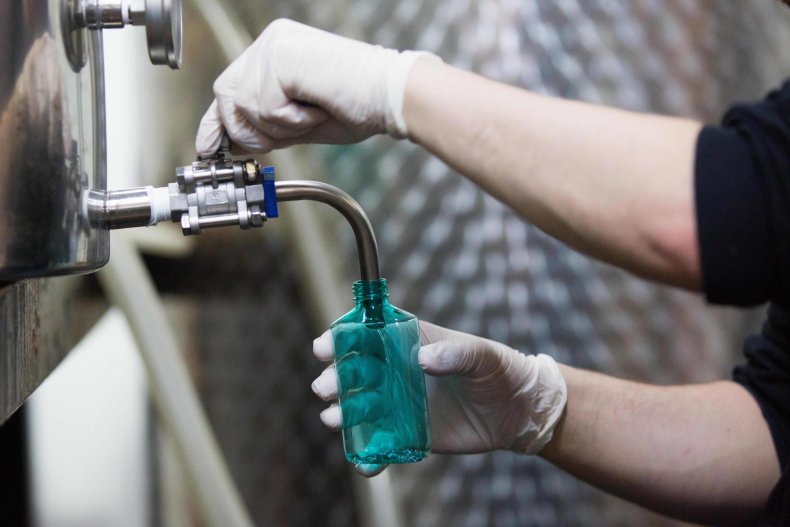 Other hand sanitizer products that should be avoided include those that are labeled to contain methanol, have been tested and are found to have microbial contamination, are being recalled by the manufacturer or distributor, are subpotent (meaning they have less than the required amount of ethyl alcohol, isopropyl alcohol or benzalkonium chloride), or are purportedly made at the same facility as products that have been tested by FDA and found to contain methanol or 1-propanol.
On August 14, the Centers for Disease Control and Prevention (CDC) reported that from May 1 through June 30, 15 cases of methanol poisoning were reported in Arizona and New Mexico, The cases were associated with swallowing alcohol-based hand sanitizers. Four patients died, and three were discharged with visual impairment.
The CDC recommends washing hands with soap and water whenever possible because handwashing reduces the amounts of all types of germs and chemicals on hands.
If soap and water are not available, using a hand sanitizer with at least 60 percent alcohol can help avoid getting sick and spreading germs, such as the novel coronavirus, to others.
However, the CDC says that: "Alcohol-based hand sanitizers can quickly reduce the number of microbes on hands in some situations, but sanitizers do not eliminate all types of germs."