FDA Wages War on Just Mayo, Vegan Deli Spread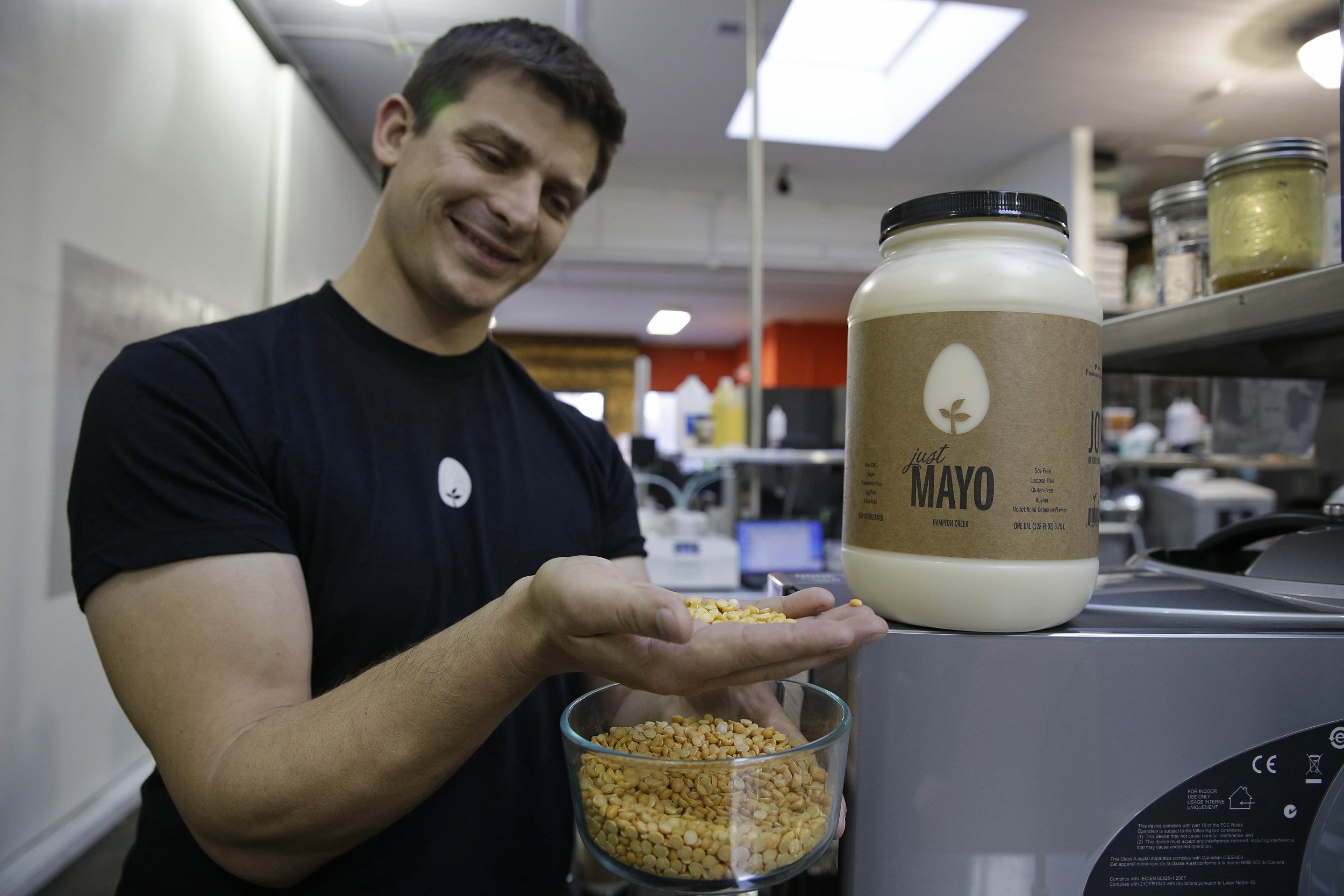 Updated | The U.S. Food and Drug Administration recently sent a letter to Joshua Tetrick, founder and chief executive of Hampton Creek Foods Inc., insisting that the company was violating certain regulations on product labeling. In it, the FDA claims that two Hampton Creek products, Just Mayo and Just Mayo Sriracha, can't actually be labeled as mayonnaise because the sandwich spreads don't contain eggs. The letter reads:
Your Just Mayo and Just Mayo Sriracha products are misbranded...because the labeling for these products bears nutrient content claims, but the products do not meet the requirements to make such claims.... The use of the term "Just" together with "Mayo" reinforces the impression that the products are real mayonnaise by suggesting that they are "all mayonnaise" or "nothing but" mayonnaise.
The FDA also said Hampton Creek will need to remove the cute illustration of an egg that currently adorns their product packaging because it's misleading. Lastly, the agency wants to know who the hell puts modified food starch, pea protein and beta-carotene in mayonnaise?
On its product labels, Hampton Creek claims their spreads are cholesterol-free and heart healthy. However, according to FDA standards, the fake mayo is too high in fat to be considered a healthier option than the real thing. The agency is giving Hampton Creek 15 working days to respond to the letter.
On Wednesday, Tetrick told the press that he has already been in touch with FDA officials about the letter. "We had a good call with the FDA yesterday," he said in a statement. "They get the import of what we're doing—and why it matters to our food system. This is larger than a conversation about mayo, as innovation, especially when it has a positive impact, is important to them. We'll sit down with them shortly, and are excited to talk with them about our approach. They get it much more than folks realize. And we're solid on keeping our name."
Updated: This article has been updated to include a statement from the founder of Hampton Creek.