FDA Plans to Reduce Nicotine in Cigarettes—and Big Tobacco Must Comply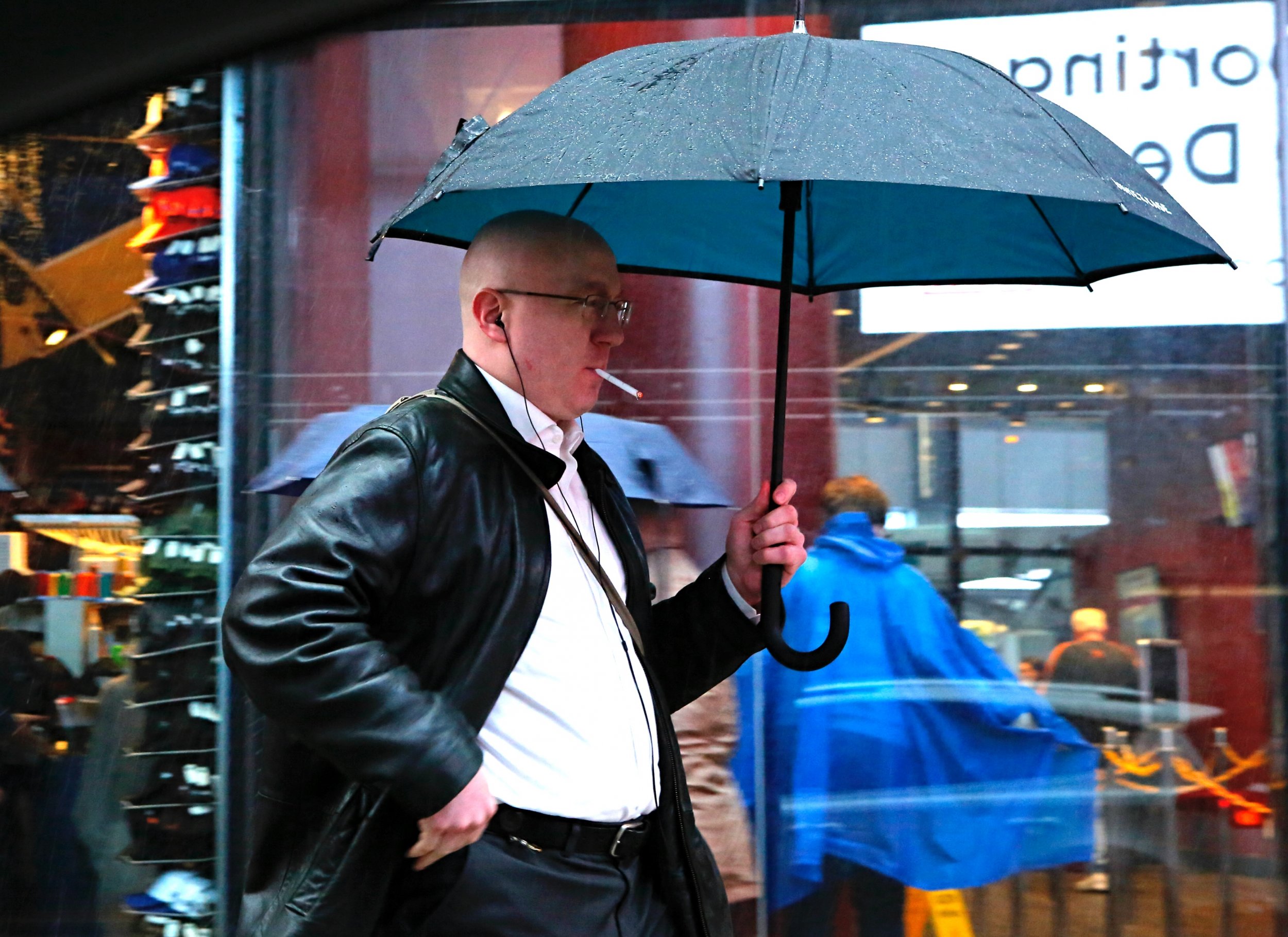 The Food and Drug Administration announced Thursday it would take another step toward making cigarettes less addictive. The agency appears to be considering limiting the amount of nicotine it will allow it cigarettes to 0.3, 0.4, or 0.5 milligrams of nicotine per gram of tobacco filler. (Specifically, the notice says the agency is "particularly interested in comments about the merits" of such levels.) Most cigarettes in America that aren't explicitly low-nicotine have about 10 to 14 mg of nicotine in them.
"Cigarettes are the only legal consumer product that, when used as intended, will kill half of all long-term users," FDA Commissioner Scott Gottlieb said in a statement, noting that 480,000 Americans die every year due to tobacco-related causes.
This whole process takes a very long time and has a bunch of different steps. Consider, for example, that the agency decided to consider reassessing the amount of nicotine it would allow in cigarettes last summer. Wednesday's announcement was something called an "advance notice of proposed rulemaking"—basically letting people know that yes, they're really looking into it. The notice also formally calls for comment on the issue. The FDA is legally barred from completely eliminating nicotine from cigarettes by the Family Smoking Prevention and Tobacco Control Act, the notice states.
However, reducing the amount of nicotine in cigarettes is legally and scientifically possible. More than 1,000 varieties of tobacco plants exist, according to the notice. Using plants with inherently lower nicotine levels is one possible way to reduce levels in cigarettes; using leaves that are lower down on the plant, which also generally have lower nicotine levels than those closer to the top, is another. Genetically engineering a new variety is another possible solution, as is chemically treating plants to remove some of the nicotine.
According to one recent estimate published in the New England Journal of Medicine, about one-quarter of American adults still use tobacco. Approximately 5 million people might quit smoking in one year as a result of a policy setting a maximum allowable nicotine level, according to one estimate cited in the notice.
For now, it's not clear exactly when Americans should expect cigarettes to come in only low-nicotine varieties. One of the questions the FDA is still mulling is when exactly the standard should come into force. Timeframes suggested in the notice include a two-, four- and six-year delay. It's also not clear what would happen to products that didn't meet the standard, though the notice suggests there might be a sell-off period to allow manufacturers to offload the cigarettes they produced before the standard kicked in.
Public comments about a proposed standard can be made for the next 90 days. The next step would be to formally propose a rule.