FDA Warns Against Using Certain Hand Sanitizers Due to Potential Cancer Link
The Food and Drug Administration (FDA) on Monday urged Americans to avoid a potentially harmful brand of hand sanitizer.
The warning stated that "unacceptable levels of" certain carcinogenic chemicals had been found in samples of scent-free hand sanitizer produced by the company Artnaturals. The chemicals in question—benzene, acetaldehyde, and acetal contaminants—turned up in bottles marked as "DIST. by artnaturals Gardena, CA 90248."
Despite the issue seemingly only affecting one batch of hand sanitizer, the FDA currently advised that consumers avoid all such products made by Artnaturals. This is because, as of the time of the alert on Monday, the company had not responded to the FDA, preventing the identification of the manufacturer and issuance of a recall.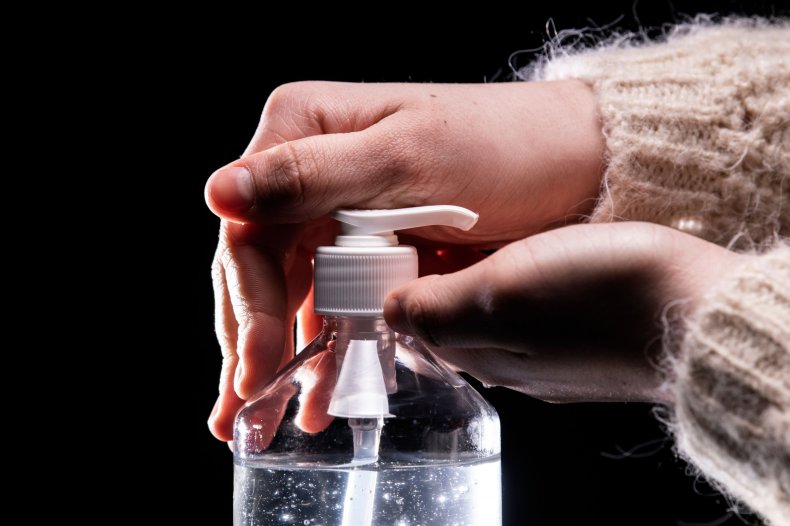 "Benzene may cause certain types of cancer in humans," the FDA's warning explained. "Animal studies show acetaldehyde may cause cancer in humans and may cause serious illness or death. Acetal can irritate the upper respiratory tract, eyes, and skin. While the exact risk from using hand sanitizer containing benzene, acetaldehyde, or acetal is unknown, FDA recommends consumers do not use products contaminated with unacceptable levels of benzene, acetaldehyde, or acetal."
Newsweek has reached out to Artnaturals for a comment on this story. As of 3 p.m. on Tuesday, the company's website still showed hand sanitizers available for purchase, with most being on sale.
The FDA urges anyone with Artnaturals products to dispose of them adequately in a hazardous waste container. They should not be dumped down a sink drain or flushed down a toilet. Concerned consumers are advised to reach out to local waste management centers about obtaining the proper containers for disposal.
The FDA has added Artnaturals products to its extensive list of hand sanitizers not recommended for use. The list is currently 260 products in length. The majority of the products included on the list are made in Mexico, with others coming from countries like China, South Korea, Guatemala, Poland, and Turkey—as well as U.S. states such as Florida, Georgia, North Carolina, Ohio, Tennessee, Texas and Utah.
Artnaturals operates out of California.
The FDA began maintaining the list of non-recommended hand sanitizers in late June 2020, when nine products made in Mexico were found to contain high levels of methanol, which is toxic for humans. By August of that year, the list had grown to over 100, with the most common cause at the time still being methanol levels, or being produced close to products with high methanol levels.
The agency recommends consumers use hand sanitizer that is at least 60 percent alcohol.