The U.S. Food and Drug Administration is warning consumers to not use nearly 50 male enhancement or weight loss products sold on Amazon and eBay after the agency found hidden, dangerous ingredients in them.
"The FDA purchased these products on Amazon and eBay and agency testing found that the products contain active pharmaceutical ingredients not listed on their labels, including some with ingredients found in prescription drugs," the agency said in a news release on Thursday. "These products may cause potentially serious side effects and may interact with medications or dietary supplements a consumer is taking."
The FDA said all of the products purchased from Amazon and 80 percent of those purchased off eBay contained "undeclared active pharmaceutical ingredients."
"Products with undeclared drug ingredients violate federal law," the release read. "In general, these products are unapproved new drugs and/or adulterated dietary supplements. In addition, they are misbranded because their labels do not accurately reflect their ingredients."
The agency said that while many of these ingredients can be found in FDA-approved prescription drugs, those medicines are restricted to use under the supervision of a licensed health care professional.
The FDA noted that not only were these products available for sale, without a prescription, through online retailers, some of the Amazon products had also been marked as an "Amazon Choice" or "#1 Best Seller."
In a statement sent to Newsweek, eBay said it is currently reviewing the site and will be removing the items shared by the FDA.
An Amazon spokesperson told Newsweek that sellers on the site are required to follow "all applicable laws, regulations, and Amazon policies" when listing items for sale.
"We have proactive measures in place to prevent prohibited products from being listed and we continuously monitor our store. Those who violate our policies are subject to action including potential removal of their account. We are reviewing the information from the FDA and are taking action accordingly," the spokesperson said.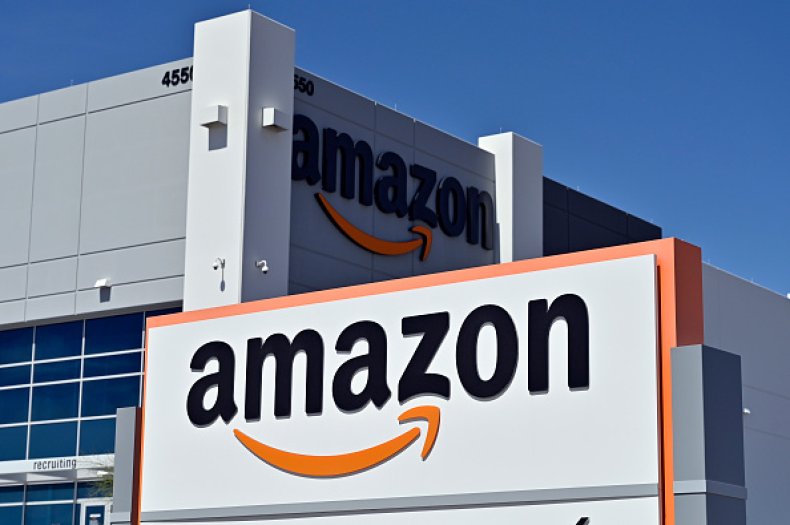 Online marketplaces and other websites have been urged by the federal agency to stop selling these products to American consumers.
The FDA said that although it's "tainted products database" can help consumer identify hundreds of potentially dangerous products, there are still items that have yet to be tested.
"Even if a product is not included in the list, consumers should be cautious about using certain products, especially those promoted for sexual enhancement, weight loss, bodybuilding, sleep aids or pain relief. Consumers should also be on alert for products that offer immediate or quick results and that sound too good to be true," the FDA said.
The agency advised consumers to always consult a health care professional first when purchasing these products. It encouraged doctors to report adverse events to the FDA so that it can take action to inform the public about a potentially unsafe product.
The FDA has continued to issue consumer warnings for potentially dangerous products available for purchase on the internet over the past decade and has been committed to helping Americans be more aware of buying medicines safely online.
The agency has specifically cracked down on products marketed as dietary supplements, promoted mainly for weight loss, sexual enhancement and bodybuilding.
"These products are masquerading as dietary supplements—they may look like dietary supplements but they are not legal dietary supplements," Michael Levy, director of FDA's Division of New Drugs and Labeling Compliance, said. "Some of these products contain hidden prescription ingredients at levels much higher than those found in an approved drug product and are dangerous."
Update 12/17/20 4:57 p.m ET This story was updated with comment from eBay.
Update 12/18/20 11:37 p.m. ET This story was updated with comment from Amazon.