FDA Warns Public to Throw Out Mexican Whole Onions After Salmonella Outbreak in 37 States
The U.S. Food and Drug Administration (FDA) is advising consumers and food sellers across the country to throw out a batch of onions that is believed to have contributed to a large-scale salmonella outbreak.
While the FDA's investigation is ongoing, the agency said that the outbreak had been traced back to red, white, and yellow onions that were distributed by Idaho-based ProSource Produce. The onions in question were reportedly imported from Chihuahua, Mexico, from July 1 to August 27.
ProSource has agreed to recall onions that it had imported from those dates, the FDA said.
These onions were then sold to various retailers across the country, including restaurants, grocery stores, and fresh markets, allowing the tainted produce to make its way to consumers' homes and businesses.
The FDA is now working with the U.S. Centers for Disease Control and Prevention (CDC) to help slow the spread of the diseased onions.
The salmonella outbreak has resulted in at least 652 cases across 37 U.S. states, of which 129 required hospitalization. At the time of publishing, no deaths from the outbreak had been reported.
According to epidemiological data, however, the true number of cases may be much higher, as the CDC noted that it can take up to four weeks to determine if a person sick with salmonella is part of an outbreak.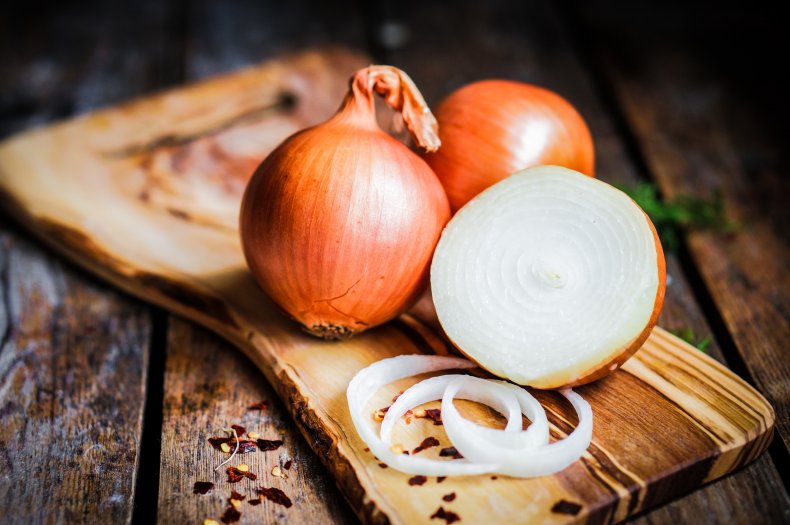 In order to keep the public safe, officials said that any red, white, or yellow onions that were purchased from ProSource during the time period in question should be immediately discarded.
"Do not buy or eat any whole fresh red, white, or yellow onions if they were imported from Chihuahua, Mexico, and distributed by ProSource Inc.," the CDC said.
The CDC also noted that despite being imported over the summer, many of these onions may still be in U.S. homes, so if in doubt about the date or source of an onion, consumers should throw it out just to be safe.
"If you can't tell where the onions are from, don't buy or eat them," the CDC continued.
The agency also recommended washing and sanitizing any surfaces that the contaminated onions may have touched or come into contact with.
While salmonella can be life-threatening in extreme cases, the CDC stated that the majority of people develop only mild symptoms such as a fever or stomach cramps. Most people infected with the bacteria recover within one week.
Consumers are urged to contact their doctor immediately if they develop any severe, non-typical symptoms of salmonella. This can include a fever of 102 degrees Fahrenheit or higher, bloody diarrhea, and excessive vomiting.
While the FDA continues its investigation, the agency stated it "will provide updates as we learn more during our continuing traceback investigation, especially if there are any updates to this critical public health advice."
Newsweek has contacted ProSource Produce for comment.