FDNY Station, Ambulance Vandalized With Racist Graffiti: 'Rapist Nazis Pedophiles'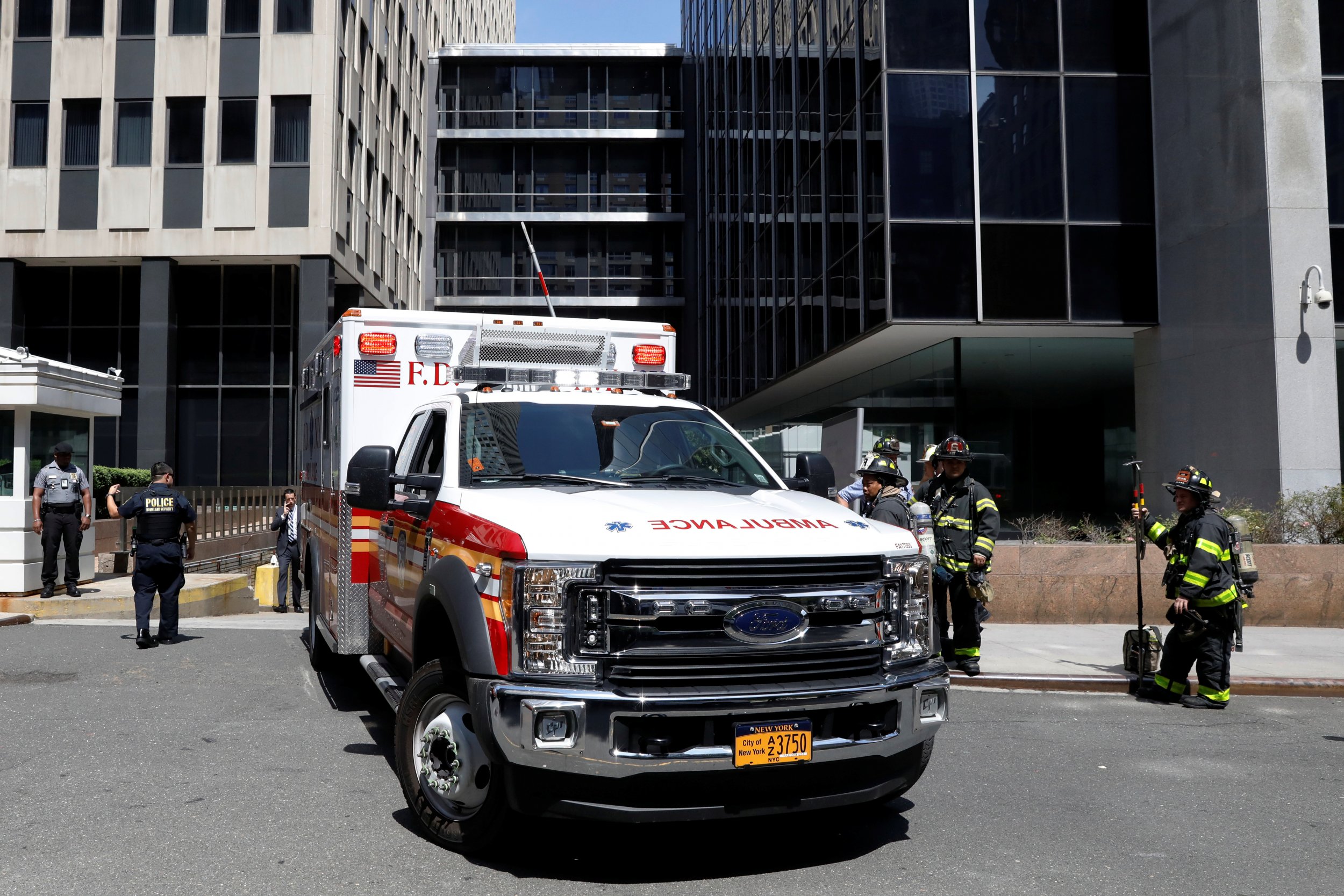 An FDNY fire station and ambulance were vandalized with racist graffiti on Friday morning.
The FDNY ambulance was parked at EMS station 13 on West 172 Street in Washington Heights, while the FDNY station was at West 181 Street. The ambulance, which was less than a mile away from the station, was vandalized around 7:30 a.m., while the fire department building was tagged about a half hour later, according to Pix 11 News.
Pictures posted on Twitter by Darren McQuade, a local reporter for Pix 11 News, showed an ambulance with "Rapist Nazis Pedophiles" written on its right side. A swastika was visible. McQuade also posted images of the FDNY station, which had at least two swastikas drawn its garage door.
This is not the first incident of a vandal tagging fire department property in the last week. The fire department posted an image on Twitter on Sunday claiming to show a man vandalizing ambulances in Manhattan. The post asked for help identifying the alleged perpetrator.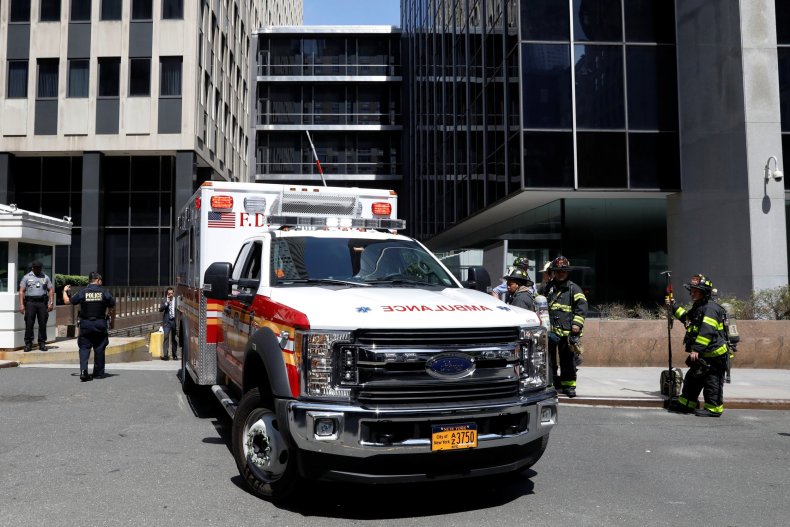 Hateful vandalism has recently been found a number of times in New York.
Earlier this month, racist graffiti was found spray painted on the walls of at least seven businesses Bensonhurst, Brooklyn. The defacement included a hateful message disparaging Chinese women.
"This is one of the sickest hate crimes that we have experienced in this neighborhood. We condemn, denounce and reject this type of hate and intolerance," Council Member Mark Treyger said at the time.
Graffiti was discovered in Manhattan subway stations in October 2017. The hateful messages included slurs such as "Death to N*****s." In February 2017, subway riders found anti-semitic messages like "Jews belong in the oven" scrawled across the windows of their trains.
The frequency of racist incidents has been increasing across the country.
Hate crimes rose in the country's 10 largest cities last year, according to a study from The Center for the Study of Hate and Extremism at California State University, which found a 12.5 percent rise in events reported to police in the nation's biggest metropolitan areas.
FBI data confirm these findings. The law enforcement agency said that more than 6,100 hate crimes were reported in 2016, a pointed increase from the prior year. An uptick in the number of hate groups has accompanied the rise in hate crimes, according to the Southern Poverty Law Center.
James Comey denounced hate crimes in May 2017 while serving as FBI Director. "Hate crime is different from other crime. They strike at the heart of one's identity — they strike at our sense of self, our sense of belonging. The end result is loss — loss of trust, loss of dignity and, in the worst case, loss of life."