Baby Diagnosed With Extremely Rare Condition That Has No Cure
What began as an infant girl having trouble holding up her head has now led to an extraordinarily rare diagnosis, one for which there is no cure.
Mother Josette Gentile of Las Vegas spoke about her daughter Isla's troubles with Fox 5 News. For the first few months of her life, the newborn was everything her parents could hope for and showed no signs of struggle.
However, concerns began to mount when Isla was not able to hold her head up like an infant of her age should have been able to do. Gentile then began to notice other signs that suggested something was not quite right with her daughter.
"Her eyes just didn't focus like a usual baby does at 4 months old," Gentile explained to Fox 5.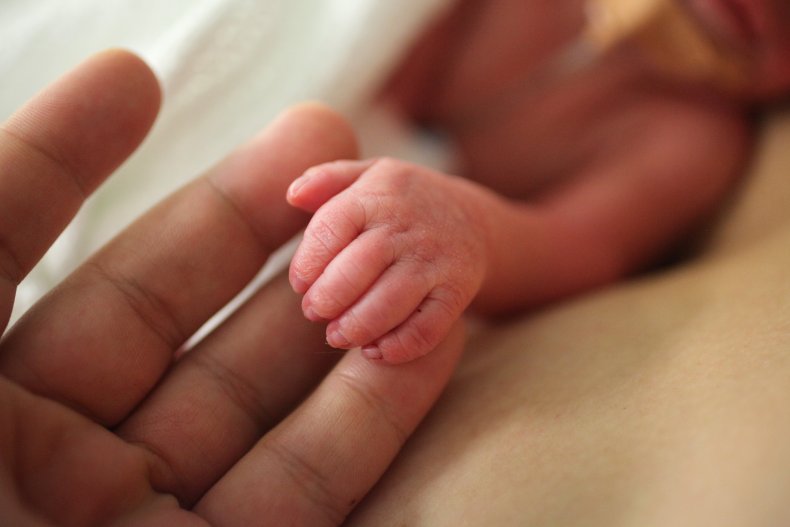 Gentile began taking Isla to doctors, hoping to get answers. After months of testing and hoping, nothing appeared to be definitively wrong with the child, as far as doctors could tell. Despite this, Isla's condition continued to worsen, and she began to have trouble eating and had less energy than ever before.
"Every test kept coming back normal, just a little bit off but something was obviously wrong," Gentile continued. "I took her to the ER. They did a bunch of tests and said everything was normal. Sent us home again and two days later I'm like, 'I don't care what that doctor said, I know something is wrong with my baby.' Took her to Summerlin Children's Hospital where they took us very seriously and turns out she had a bladder infection that had turned to sepsis."
At that point, Gentile and her daughter were sent to the Children's Primary Hospital over 400 miles away in Salt Lake City. There, a team of doctors dedicated themselves to figuring out what was wrong with Isla. Ultimately, the issue was discovered: a rare set of mutations on one of the infant's genes.
"One of her genes has two mutations," Gentile explained to Fox 5. "It's her FDXR gene. Only 35 people in the world have this mutation. Her specific mutation, the location in the gene and everything, she is the only one in the world known to have it."
The result of the genetic disorder is a mitochondrial disease that prevents Isla's body from producing sufficient levels of energy. Due to the rarity of the condition, there are no cures or treatments for it, with doctors left to prescribe a regiment of vitamins in the hope that the child will improve, Fox 5 added. If her condition does not improve, the disease could worsen to the point that her body will not able to handle it.
Doctors are considering a possible treatment of hormone replacement, the family said on a GoFundMe page set up to help with medical bills. As of Tuesday evening, it had raised over $43,000 of its $100,000 goal.
"This disorder, like most mitochondrial disorders, results in energy deficits that affect tissues with high energy requirements like the nervous system, heart, and eyes," Dr. Tim Tramontana, a clinical assistant professor at the Cleveland Clinic Genomic Medicine Institute, explained to Newsweek. "Disorders that the general public may be familiar with that can be part of a clinical spectrum seen in those with mitochondrial disease include deafness, vision difficulties, peripheral neuropathy, as well as cardiac issues such as arrhythmias and cardiomyopathy."
Tramontana also explained to Newsweek that disorders like this are not necessarily any more or less difficult in infants than in patients of any other age. However, he said that they can be more severe in their effects when they develop in children compared to adults.
Updated, 10/2/2022, 6:00 p.m. ET: This article was updated to include information provided by an expert.