Fear and Mourning in Paris's Muslim Suburbs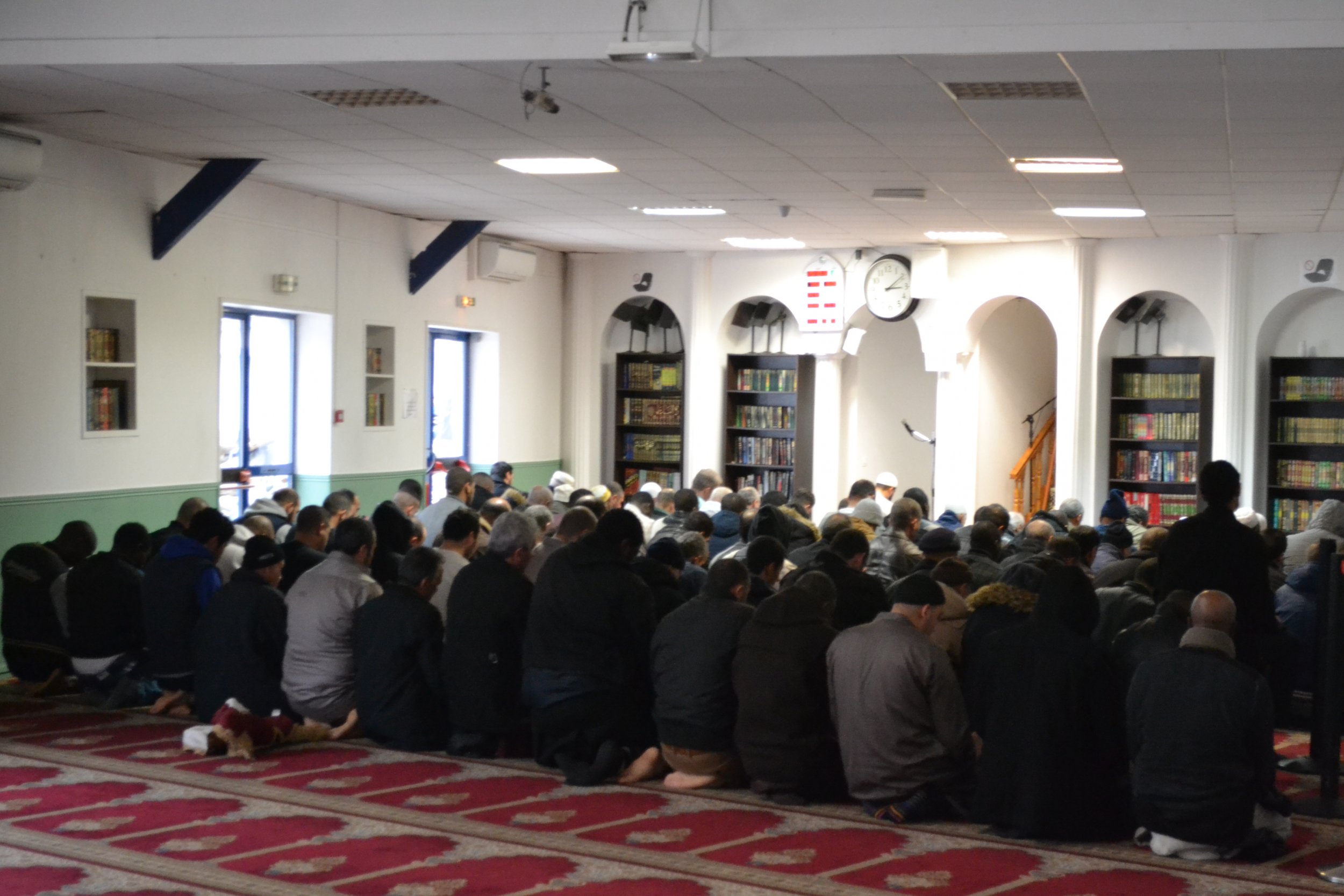 Across Paris on Saturday evening, people are in mourning. The chaos and confusion of Friday night has subsided, giving way to a deep sadness as the full impact of the attack sinks in. In France's banlieue, the mood is tense and uncertain. These suburbs are home to many Muslim immigrants who are now grappling with yet another terrorist attack and the fear that their faith will once again be held responsible.
In the banlieue just outside Porte de la Villette, groups of Muslim migrants from Mauritania sit on the sidewalk grilling corn and barbecuing meat. One of them—who would not give his name or age because he fears for his safety—says he could hear the attack at the Stade de France through his windows. "The police were everywhere," he says. "I was so scared, I just locked my door and stayed at home." Much like the rest of France, he is unable to fathom the attackers' motives. "I am French," he said. "I am appalled."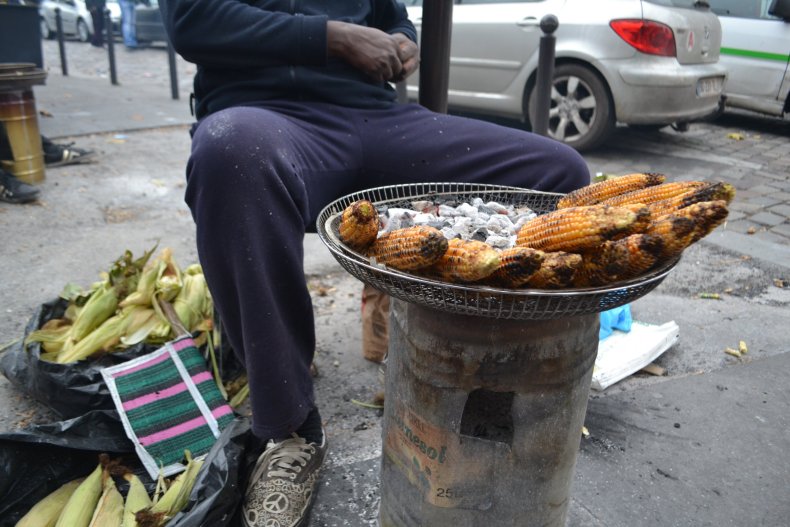 The banlieue, like most of Paris, is eerily empty. Most shops and restaurants are closed, their storefronts hidden behind metal shutters. Down one side street, a convenience store remains open, its shelves stocked with wine, juice and toiletries. The son of the owner, a French-Moroccan Muslim named Mustapha Lamouz, says he laments the attacks. "It will keep happening," he says, "We had the Charlie Hebdo attacks the same time last year. This kind of thing is continuing all over France."
Like the man from Mauritania, Lamouz, 24, heard the explosions at the stadium. He lives with his parents nearby. Though terrified by the bombing, he is also angry at his home country. "France is like a cheese—it's full of holes and people can come in and out of it as they please," he says.
Hakan Yilmaz, 32, the owner of a Turkish kebab shop close by, agrees. "There are many lost souls, many lost youth in France," he says. But Yilmaz, though not a religious Muslim, is also disgusted by the way France treats those who practice the faith. "It's the same problem as the U.S. has with black people," he says. "The French government supports Jewish people and Israelis, it pays for their faith schools. But it doesn't support Muslim schools, we have to fund those ourselves." That's not in fact true, but it's representative of how some Muslims, especially those in the suburbs, feel discriminated against and excluded from mainstream French society.
As Yilmaz speaks, his anger rises. "The attacks are a shame," he says, "but France had it coming because they went into Syria. Russia went in and they lost a plane, Turkey went in and they had a terrorist attack." Yilmaz shrugs—he is sad but not surprised.
As he prepares to close up shop, down the road dozens of men arrive at the Masjid de Fraternité mosque for afternoon prayers. The service is short and passionate—frequent intonations of "Allahu Akhbar" sound from behind closed doors.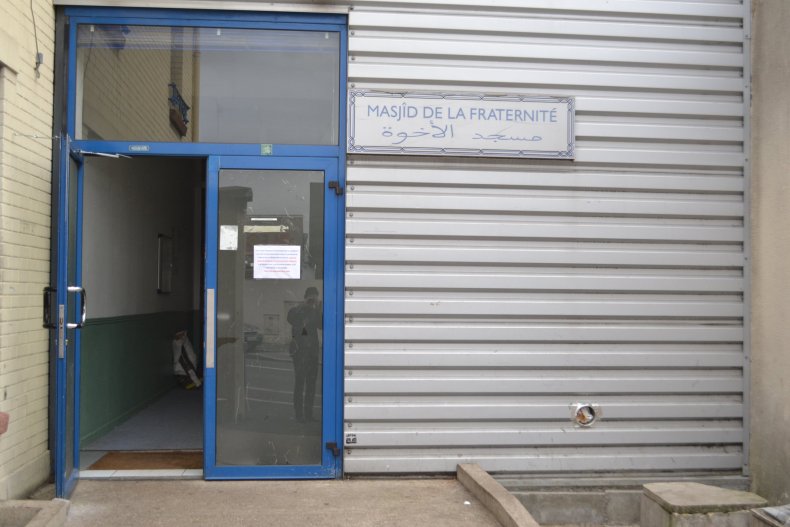 As the worshippers leave, an imposing man in all black separates himself from the crowd. Having witnessed the attacks at Stade de France, Felix Mehdi, 36, a community leader who occasionally gives sermons, is quick to emphasize that the horror does not represent his faith. "There are one hundred million Muslims in France, but how many perpetrated the attacks?" he says. "This is not Islam. Not in my name."
Mehdi, like the kebab shop owner, believes the French state should be held accountable for their involvement in the Syrian Civil War. "Every time that France has entered a war that is not ours, we have been attacked," he says. "If you want to make war, war will come to you."
But for Mehdi, the root of the problem lies much deeper—in "a visceral fear of Islam in France." As Muslims become increasingly alienated from wider French society, Mehdi says radicalism is inevitable. And until France confronts its fear of Islam, he adds, attacks like these will recur.
Those who suffer most, he adds, may in fact be Muslims. "After Charlie Hebdo," he says, "There was an explosion of Islamophobic attacks on our community. This new set of attacks is just oil for the fire."
Two doors down in a shop selling Qu'rans, abayas and rugs, 24-year-old Amina Kaima shares Mehdi's concerns. "Though I don't wear the hijab, my mother and my sister do," she says. "When they go outside, people identify them as Muslim, it is dangerous for them."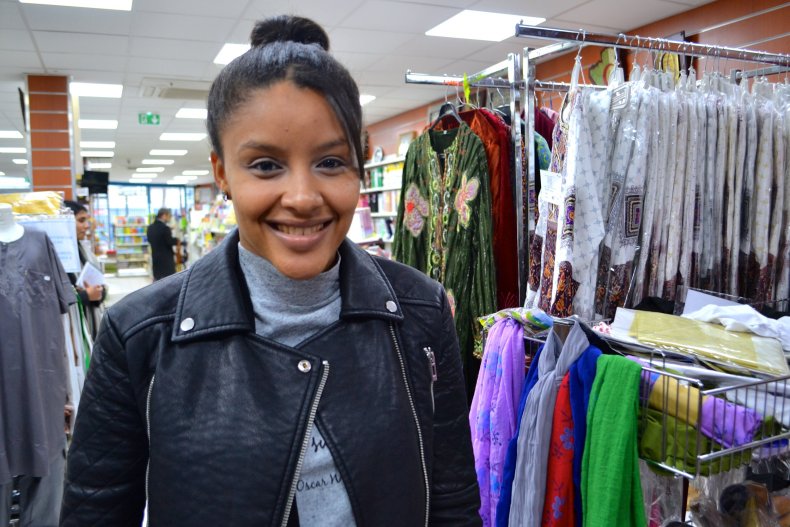 The attacks, she adds, will split French people into two: Those that blame Muslims and those that do not. "Islam is a religion of peace," she says. "We hope that people will not confuse us with the Islamic State. Today we have to be more intelligent and not answer with violence. Today what is most important is unity in France—people must fight together and not be divided."
As darkness falls over the banlieue, the air grows cold. The Mauritanian men are still grilling corn, though some have begun to pack up their things. It's late and they are tired, exhausted by the knowledge that France is once again a victim of terror and the knowledge that Islam as a whole may once again be blamed.