Fear of an Ebola Spread Causes Ivory Coast to Stop Refugees Returning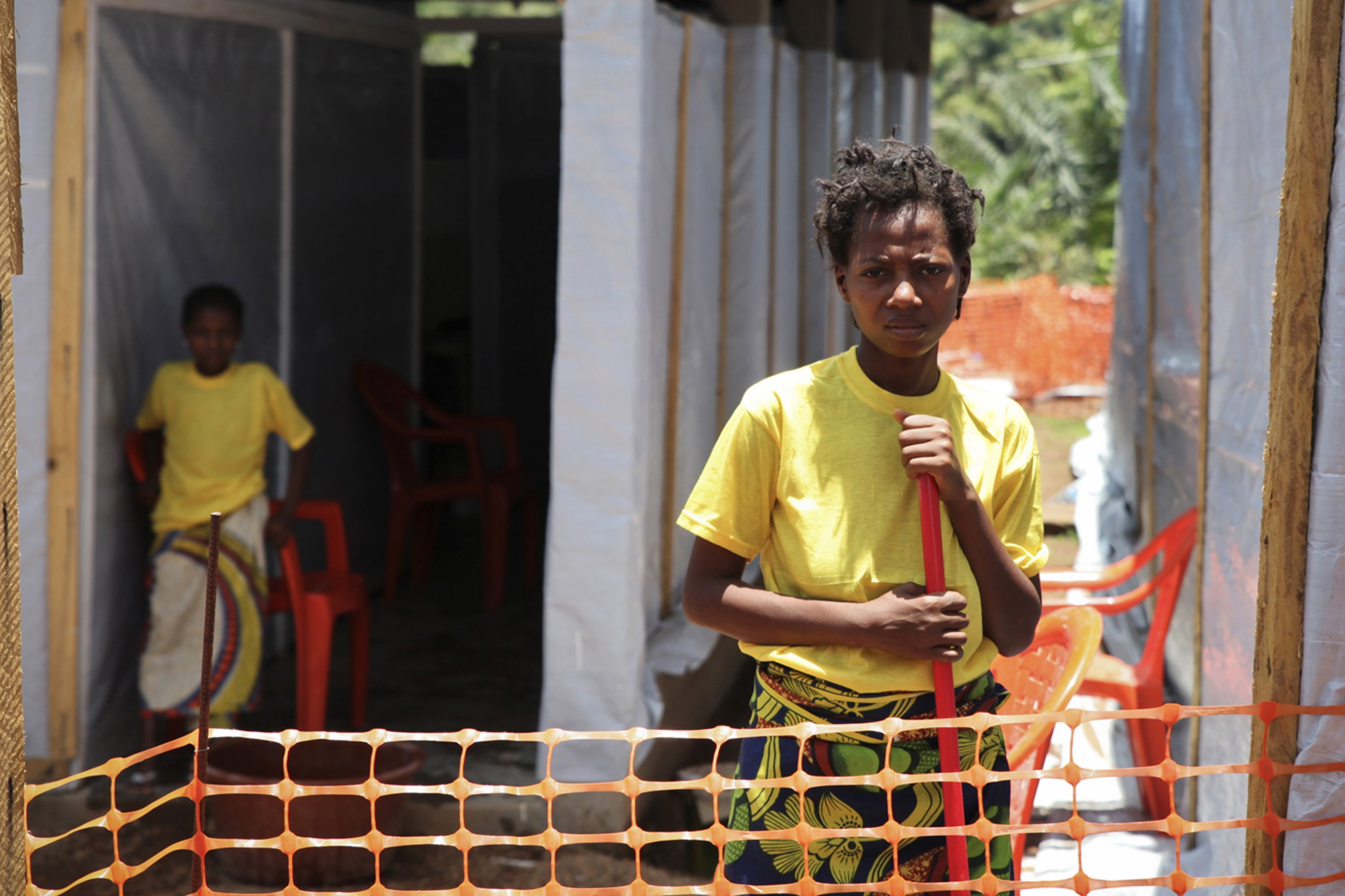 Hundreds of refugees from the Ivory Coast have been blocked from returning to the country after fears they may have contracted Ebola whilst living in exile in Liberia, as the virus continues to spread across West Africa.
According to the BBC, 400 refugees fled the Ivory Coast for Liberia during a political conflict that spanned 2010 and 2011, when then-president Laurent Gbagbo, refused to accept electoral defeat. The country's officials said they cannot let the group back into the country in case they spread the virus. It's not clear if the refugees have even contracted the disease, but fear of the Ebola outbreak seen in Guinea, Liberia and Sierra Leone, which is the deadliest in history, are enough for the West African nation to turn them away.
The BBC reports that Mohamed Toure, an official with the United Nations refugee agency, said the Ivory Coast had behaved "unacceptably" by turning away the group, and violated international law by doing so. Bruno Kone, Ivorian government spokesperson, told the AFP that the government's decision was the right one. "We face the greatest pandemic our region has seen for a long time. We cannot be lax in this area," he said.
New data from the World Health Organization shows that there have now been 603 deaths from the disease, and the situation in Sierra Leone and Liberia "remains serious." The high numbers of new cases and deaths, including 65 deaths in Liberia and Sierra Leone between July 8 and 12, suggests that high levels of transmission remain in communities there. The virus still shows no sign of slowing down, but one positive trend is the lower number of new cases in Guinea compared to the neighboring countries.
Despite the epidemic, the World Health Organization doesn't suggest any travel restrictions against any of the three countries. But as the Associated Press reports, confusion and fear have sent many residents into hiding, which is the exact opposite of the preferred response for containing Ebola: isolating the sick. A group in Sierra Leone torched a health clinic out of belief that drugs being given to Ebola victims were instead causing the disease, the AP reports.
The Ebola strain seen in West Africa is new to the area, and is not linked to previous outbreaks in Congo and Uganda, the AP reports. There is no cure or vaccine for the disease which can kill up to 90 percent of those infected. The best chance of survival is early treatment.