Fear Novak Djokovic Would Stoke 'Anti-Vaccination Sentiment' Led to Deportation: Judge
Following tennis star Novak Djokovic's deportation from Australia for being unvaccinated against COVID-19, federal judges released a 27-page report detailing their reasons for unanimously agreeing with the government's decision.
"The court does not consider the merits or wisdom of the decision," Chief Justice James Allsop and justices James Besanko and David O'Callaghan said, according to the Associated Press. "The task of the court is to rule upon the lawfulness or legality of the decision."
Djokovic had his visa revoked after arriving on January 6 to compete in the Australia Open. Tennis Australia, the nation's governing body for the sport, was allowing Djokovic to complete due to medical exemption.
A judge later said canceling the visa was legally unreasonable, but Immigration Minister Alex Hawke canceled it again under the Immigration Act. Hawke rejected Djokovic's argument that the decision was politically motivated.
"Another person in the position of the minister may have not canceled Mr. Djokovic's visa. The minister did," the judges stated.
In a 10-page report, Hawke said he was concerned that Djokovic, whom he regarded as a "high-profile unvaccinated individual," would foster "anti-vaccination sentiment."
Djokovic's lawyer called the claim "illogical, irrational or unreasonable."
The federal judges concluded that Hawke was not "illogical" to be concerned about Djokovic's actions causing anti-vaccination support.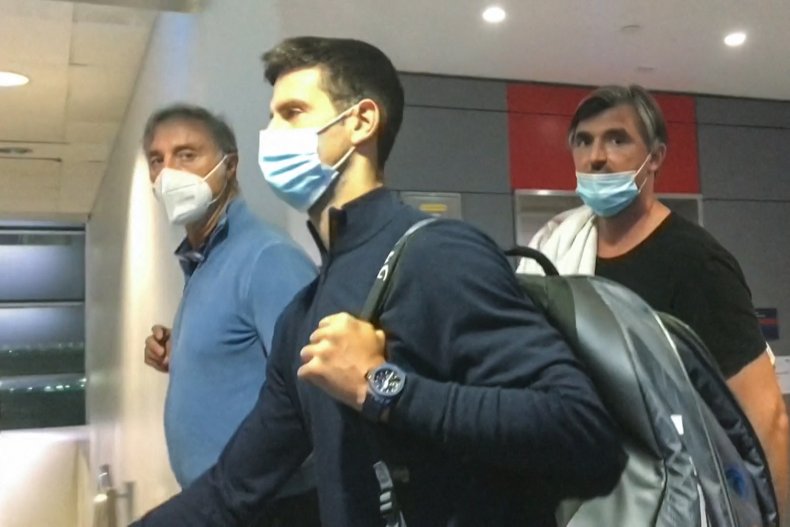 Others said the deportation could be in response to public anger that the unvaccinated athlete could enter the country without the necessary quarantine.
Tennis Australia issued a statement saying that it serves as a lesson for future competitions.
"There are always lessons to learn, and we will review all aspects of our preparation and implementation to inform our planning – as we do every year. That process always starts once the Australian Open champions have lifted their trophies," the statement reads.
Djokovic, who flew to the United Arab Emirates after his deportation, might not be allowed to compete in the French Open if he refuses to get vaccinated. An email released by the Association of Tennis Professionals (ATP) said that unvaccinated athletes may be barred from competing.
"Non-vaccinated players will be unable to compete at tournaments in France," the email said. Players will have to be fully vaccinated to be eligible to compete or have a medical certificate that exempts them from vaccination due to medical reasons."
France has COVID-19 restrictions due to the surge of the Omicron variant. Parliament recently voted to approve a vaccine pass, replacing the health pass required in most public spaces.