'Fear Street' on Netflix: Will There Be More Movies? Star Opens Up
The Fear Street trilogy includes three interconnected stories: one set in 1994, another in 1978 and a third in 1666. Actress Kiana Madeira has confirmed her interest in returning to Shadyside, and there is certainly more material to base a movie on.
The Fear Street books by R.L. Stine are not exactly what this trilogy is based on, as the story is a completely new one.
However, Stine's novels were the inspiration for the horror movies, which have been released weekly over the past two weeks, before the final instalment comes out on July 16.
The original Fear Street series from Stine contains 51 stories, as well as spin-off series including Fear Street Cheerleaders, Fear Street Super Chiller and 99 Fear Street: The House of Evil.
The films focus on teenagers from Shadyside, a town cursed by a witch from 1666 who used her final breath to curse the land and its inhabitants.
As a result, a series of serial killers, known as the Shadyside Killers, rise up every few decades to wreak havoc on those in the town.
According to Madeira, the wealth of Fear Street material and the world created by the writers has more than enough scope for a follow-up movie.
Madeira told Newsweek: "I would love to see more Fear Street films. I feel like there's so many things that can be done in this universe, or outside Shadyside and the Fear Street universe.
"I think there's over 50 Fear Street books so there's so much room for development on screen. And absolutely, I would love to do more."
While it may be a hope for Madeira, nothing has been confirmed at this point, despite good audience reception for the films.
Director and story-writer Leigh Janiak said one of the legends they created could be a great choice for a further movie.
She said to ComicBook.com: "I'd really like to explore the Milk Man, '50s-era slasher that feels a little bit like Night of the Hunter.
"That, to me, would be a fun, cool thing. I don't know that I've ever seen a real '50s slasher movie, so I'd definitely be really interested in that."
In the upcoming movie, Fear Street: 1666, the teenagers from both the previous films, set in 1994 and 1978, are transported back in time.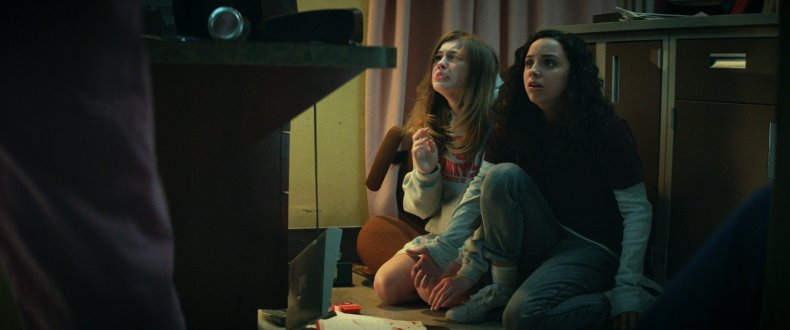 They also take on new characters, as the origins of the witch's curse are explored.
For Madeira, if new films are made, she would be happy to try a different character, thus keeping the Fear Street troupe of actors alive.
She said: "I wouldn't say no to playing Deena again, because I love her as a character, I love her strength and her resilience.
"At the same time, if I was approached to play a different character, I would also love that because that's just, you know, an opportunity to do something else and dive into different a character.
"And different actions and personality. So I would be up for either."
The other potential spin-offs would tell the story of earlier characters, such as Ruby Lane, whose mother Mary Lane features heavily in the 1978 film.
There was also the Humpty Dumpty killer of 1935; Billy Barker, a young killer in 1922; The Grifter, who killed women in 1904; and the Farmer of Death of 1890.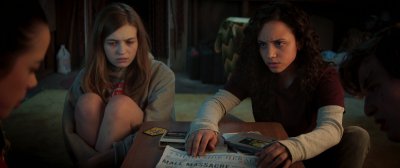 The final one is Pastor Cyrus Miller, who was cursed in 1666, presumably the same year Sarah Fier died.
His story will hopefully be told in the Fear Street: 1666, but the future of the franchise is still a question mark.
Newsweek has approached Netflix for comment.