'Fear Street' Star Reveals How Netflix Movies Were Filmed 'Back to Back to Back'
Fear Street is a series of three movies, all released by Netflix over a three-week period. The concept is that these movies, set in 1994, 1978 and 1666 respectively, link through a terrifying curse on a small town.
The first film, 1994, follows a group of teenagers who are haunted by hideous ghouls, who go on killing sprees around their home of Shadyside.
Deena (played by Kiana Madeira) must save her ex-girlfriend Sam (Olivia Scott Welch) from the killers who are hunting her down.
As they try to save Sam, they realize there is more afoot than they first thought, and a witch's curse they are fighting stretches through generations before them.
The second film, 1978, tells the story of Camp Nightwing, where a young man is possessed and goes on a killing spree, which helps Deena to realize what could end the curse.
As the second film ends, she is transported to 1666, the time of Sarah Fier, the witch they have been trying to overcome.
The way the movies were shot, according to the film series' star, was a "big undertaking," and they shot the films out of sync with even their release schedule, let alone their chronology.
Speaking to Newsweek, Madeira said: "It was a big undertaking for everyone but we were so blessed with such an amazing group of people surrounding us, like the cast and the crew.
"We had a specific plan of how we would execute [the movie] and I think sticking to our plan, and just bringing our joy and our passion every day to work really made it possible."
Filming took place in Atlanta over 106 days, which equals around six months.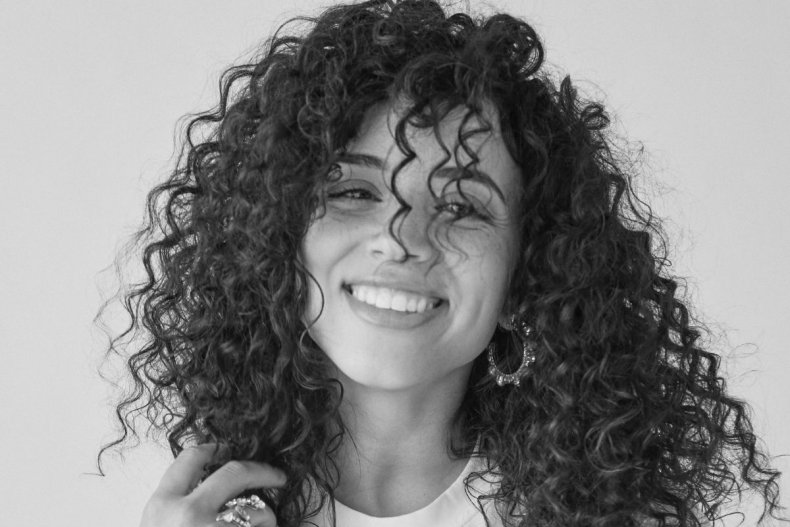 The films go backward in time, but the filming was achronological to even the film's release order, with 1994 being shot first, followed by 1666 and 1978.
This is due to overlapping actors, as 1666 brings together the casts from 1994 and 1978.
Madeira continued: "It was actually quite nice knowing the trajectory of my character through all three films in the beginning.
"You know, as opposed to a TV series where you're receiving the episodic scripts, sometimes days before you start shooting. This was so nice because from day one I knew, 'Okay, this is where my character starts, this where my character ends.'
"And all three films are really cohesive and the storyline really intertwines."
This method of filming helped Madeira to understand her character, considering Deena is one of only three characters who appear in all three films.
She said: "I thought that was definitely helpful. I'm in less of the second movie because it's the story being told to us as a flashback, so I'm mostly in movies one and three.
"So the fact that I got to do those back to back, even though they're not in the order of how the movies are released, was really helpful to me, because I really got to remain in my character's circumstances.
"I didn't have that big chunk of time with my personal life and being a little detached from my character. I was just in it the whole time, which really helped me as an actor."
For Madeira the final film, out on Netflix on July 16, fans will finally get some answers about the witch, Sarah Fier, and the curse which has befallen Shadyside.
She continued: "I'm most excited for audiences to see that because really only when you see the third film, you get the whole picture of what's going on.
"Although it seems like these movies could be standalone films, and they're so great and so different, and they can, I'm really excited for audiences to see how the storylines really intertwined. It's done in such a beautiful way."
The final film in the series sees the actors from both 1994 and 1978 come together, playing different characters or composites of previous ones.
However, there are some major differences which make the final film a whole other world than those from the first two movies.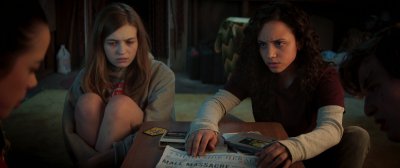 Madeira added: "In a way, it was like we were moving on to a completely different project, which is such a blessing, because as an actor, you know, we just got to do so much.
"Even though we do play different characters in the third movie, a lot of our characters' essence in the third movie reflects our characters in the first movie.
"So although there're similarities, you know, with the wardrobe, and we had to speak with a specific dialect, and then they built a village for us, opposed to filming inside in the school and the grocery store.
"We were really outside in the elements in the summer in Georgia [filming 1666] So there were so many things that made it feel so different.
"And in a way, it felt like, when we finish 1994, we were like, 'Okay, we're stepping onto this completely fresh, new project.' And that was really exciting to me."
Fear Street: 1666 is out on Netflix on July 16.