'Fear The Walking Dead' Season 5 Episode 14 Spoilers: Isabelle Mystery & Impending Death
Fear the Walking Dead episode 14 is almost here, and it follows up on the traumatic events of the previous plot. Ahead of the big premiere, we've got some SPOILERS courtesy of a Spoiling Dead fans forum post. Want to know what's next for Ginny and the rest of the convoy? We've got all the juicy details.
The episode begins with Morgan and Al encountering a man believed to be one of Ginny's ex community members. He steals a can of gas from them but freaks out when a herd on horseback approaches. Morgan and Al agree to hide the thief, because they want to help him deal with his problem. The man responds cryptically, saying "that's what they said." Meanwhile, Grace and Daniel recieve word from the convoy that the oil fields have been lost.
Back with Al we find out the gas can thief is named Tom, and he used to lead a community in a condo complex called Paradise Ridge. Eventually things fell apart, and Ginny arrived to help. Once she took over, though, she blamed Tom for the group's faults. Because of this, Tom feels his sister, who is still living at Paradise, may be in danger. Tom says Ginny is so focused on the future that she disregards the horrible things she does in the present.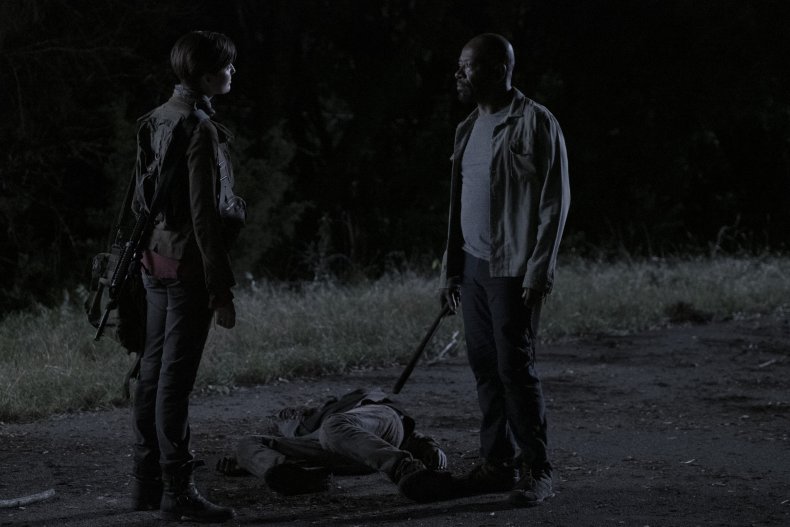 Newsweek subscription offers >
With this knowledge, Al insists they sneak into the guarded community to rescue Tom's sister. While Morgan is concerned Al may be taking part purely to chase a story, she denies the assumption. Morgan follows along, escorting Tom to safety. Al, on the other hand, decides to sneak inside. Just as she's about to enter Paradise in the dead of night, Morgan returns to offer backup. He still feels Al's true motives are unclear. Things get worse for Daniel and Grace as their car full of supplies breaks down. They have an emotional conversation about being a realist and decide to walk to a nearby waypoint while the car remains stalled.
As the infiltration of Paradise begins, Morgan sees one of the convoy's oil tankers and wants to ask someone about it for intel-gathering purposes. Al doesn't like his bold move, suggesting there are people from the past she needs to check up on that may be involved with Ginny. The two split up, with Morgan in charge of finding Tom's sister and getting more info. Al finds a set of keys for Paradise Ridge, while Morgan finds a walker of a person that may have attacked Tom's sister.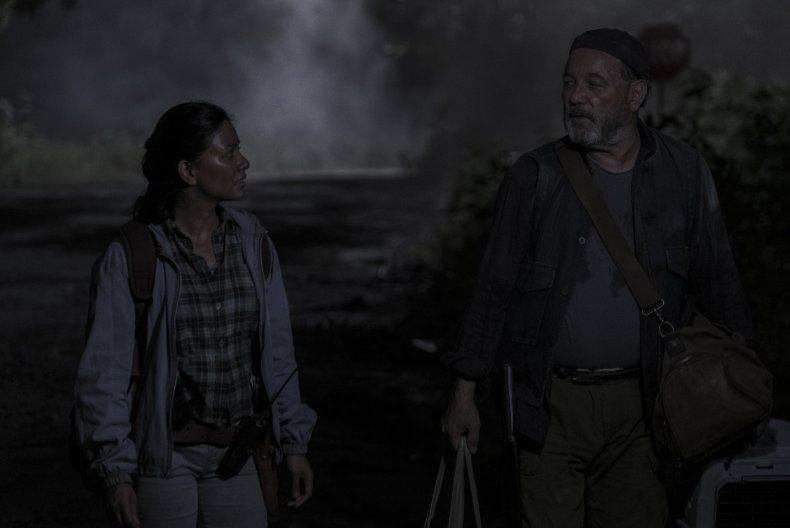 Mayhem ensues when Al is attacked by a walker near the community pool. Morgan notices and jumps in to save her, but this alerts Ginny and her guards. The two are captured, and Al thinks they're about to be killed. Ginny plays nice and expresses admiration for the convoy's mission again. She says Tom's sister has left, and that Tom had been bad for his community. Now that she has access to gas, the situation can improve.
Newsweek subscription offers >
Ginny once again pitches to Morgan that her group is better at helping people, even if their methods are more violent. Still looking for a scoop, Al asks if Ginny has access to helicopters. She answers in the negative. Ginny eventually lets Morgan and Al go, keeping any footage they captured. She insists she wants to be helpful and even proves this by getting Morgan's staff repaired. Morgan and Al refuse her assistance, which frustrates Ginny further.
As for Daniel and Grace, they continue to bond. Daniel tells Grace that helping Charlie has saved him, and Grace tells Daniel she wants to help Morgan. Daniel is frustrated he may have lost records he wanted to give Charlie, but Grace agrees to teach her to play the songs on guitar.
The episode ends as Al reveals to Morgan that the woman she's looking for is named Isabelle. Viewers may remember her, her helicopter and that electric kiss from episode 5. Hearing this story of passion, Morgan decides to reach out to Grace who has suddenly fallen ill. Grace believes she has cancer and that there isn't much time left. Morgan races off to meet her.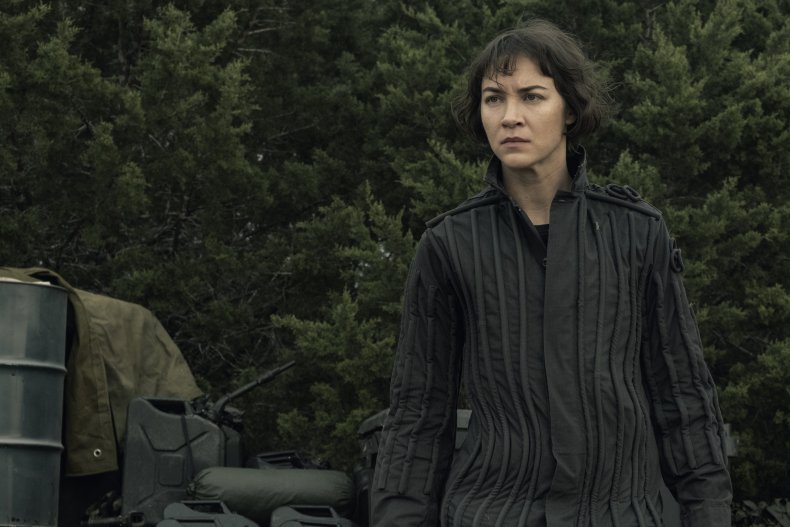 In sum, Fear the Walking Dead episode 14 pushes the plot forward without any major developments. While Grace is now ill, it's uncertain if cancer is truly the cause of her sickness. As Ginny's frustration with the convoy's strategy mounts, how long will it be before she confronts them with force? With just two more episodes left in Season 5, the threads are starting to heat up.
Fear the Walking Dead continues September 15 on AMC.
What are your thoughts on these Fear the Walking Dead spoilers? Will Grace survive past episode 15? Tell us your thoughts in the comments section!
'Fear The Walking Dead' Season 5 Episode 14 Spoilers: Isabelle Mystery & Impending Death | Newsgeek