'Fear The Walking Dead' Season 5 Episode 3 Spoilers - Dwight's Plot Revealed
Fear the Walking Dead continues with episode 3 on Sunday, and it's a big one for fans of the original series. Dwight is about to make his big spinoff debut, and SPOILERS from The Spoiling Dead Fans forums reveal the first details of his plot.
Before getting to those juicy tidbits, though, the group encounters several walker roadblocks on the open road. John and June visit Humbung Gulch, which is essentially a wild west town, where they loot some guns and ammo from a cabinet. Alicia and Luciana, on the other hand, make contact with teens Annie, Dylan and Max on a walkie. Annie tells them not to come looking for them, but the two women ignore the request.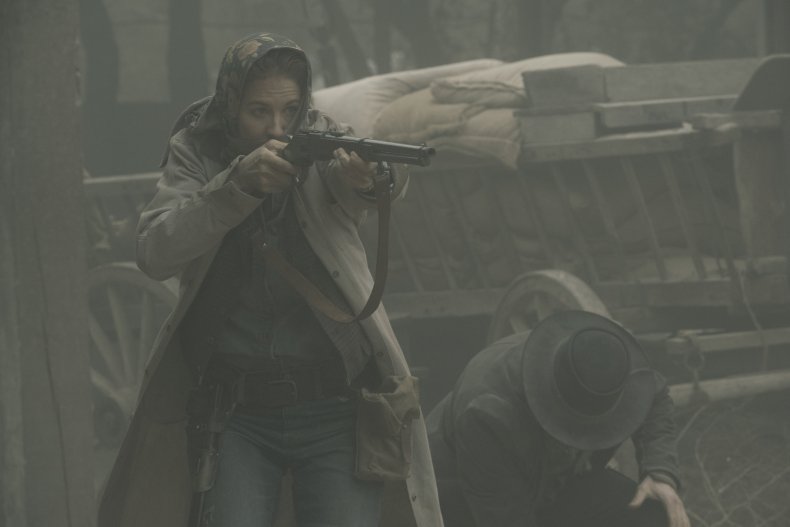 Dwight makes his debut later in the episode, when June and John get stuck in a dust storm at their location. He shoots at the couple and even holds a gun to John's head, asking "where is she." June knocks Dwight out before he's able to pull the trigger. Matters get worse for Luciana and Alicia when their car runs off the road after its tires are pierced by a trap. Morgan tells the duo to stay put, but they ignore that request as well.
Back to Dwight's plot, the former Alexandria resident reveals that he is, indeed, looking for his wife Sherry. John and June resume their previous push toward a car, and they distract walkers by using the noise from a piano. After passing through an upper-story window, Dwight makes haste toward a surrounded car that he feels is somehow connected to Sherry. John and June agree to help clear walkers from the area. We learn that Dwight has been following notes from Sherry for a while now. John drops a truth bomb, however, noting that he had seen the car recently at a nearby campground and that everyone at that location is dead. Dwight initially raises his gun to kill himself, but June relays the story of how she and John found each other. This calms Dwight down for the moment. The trio fights off the remaining walkers.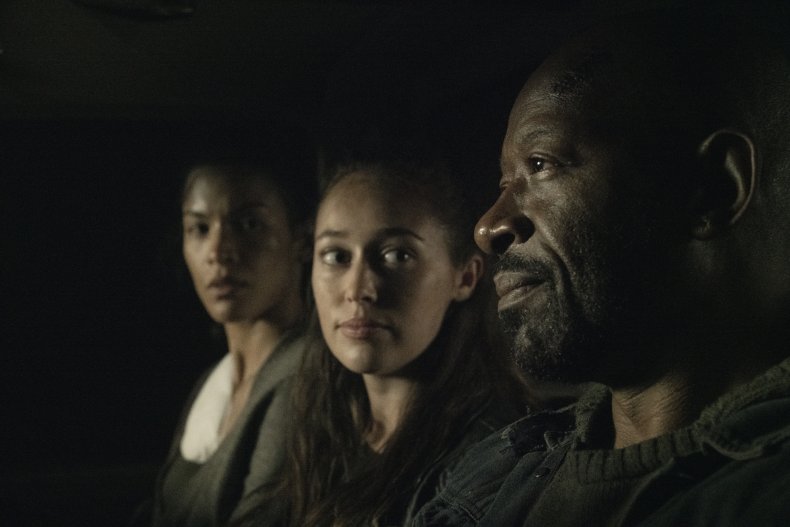 Morgan, Alicia and Luciana meet John, June and Dwight back at Humbug Gulch. It's at this point Morgan reveals that he and Dwight "came from the same place." Shortly thereafter, Alicia hears from Max who agrees to meet up at the truck stop. When our heroes get there it's revealed that Max, Annie and Dylan have lured them into a trap. It's assumed they're responsible for setting the roadblocks. That's all we know about Fear the Walking Dead episode 3 for now.
Fear the Walking Dead continues June 16 on AMC.
What are your thoughts on episode 3 based on these spoilers? Does Dwight's Fear the Walking Dead debut deliver on its hype? Tell us in the comments section!