'Fear the Walking Dead' Season 6 Episode 8 Release Date: When Will the Show Return?
Fear the Walking Dead has aired its final episode for 2020, with the midseason finale airing on November 22, 2020. The AMC show, however, will be back with new episodes soon, with FTWD Season 6, Episode 8 picking up where the first seven episodes left off.
"We're going to continue to see how he builds that up with the ultimate goal of reuniting the family and bringing them all behind the dam wall there..." co-showrunner Ian Goldberg told ComicBook.com about the rest of Season 6. "It's going to be tricky, but we're building toward that moment in the next several episodes."
When will Fear the Walking Dead return?
In a trailer for Fear the Walking Dead Season 6, Episode 8 and the eight other episodes that will close out the season, it was revealed that the show is returning in 2021, though no further release date was given.
Previous seasons, however, can help us work out exactly when the show will return. Though the previous season only took a three-week hiatus at the half-way point, the previous two seasons before that two months off at midseason, with Season 3 taking a break from July to September and Season 4 off air from June to August.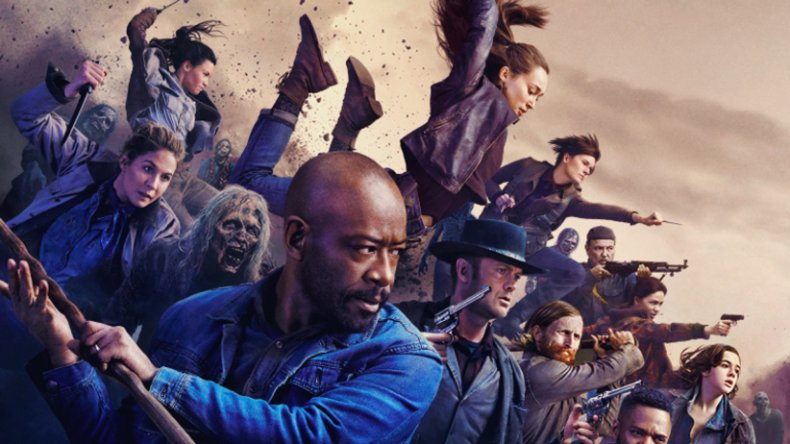 If Season 6 follows suit, then Episode 8 can be expected to continue in late January 2021. However, the difficulties of filming during a pandemic may mean a delay.
As a result, some fans have speculated that they could be in for a longer wait this year. As FTWD airs when The Walking Dead is off the air, it is possible that Season 6 of the former show will return after the bonus episodes of TWD Season 10.
As these episodes air from February 28 to April 4, 2021, this may mean that FTWD does not return until April 11 or a week or two after that.
Though Fear the Walking Dead seasons are usually split into two sets of eight, Season 6 has aired its midseason finale one episode early. This does not mean that this season will be shorter—the AMC series co-showrunners have confirmed that nine episodes will air in 2021.
In a Decider interview, FTWD actor Alycia Debnam-Carey hinted at what the remaining episodes have in store for her character Alicia. Asked if she was ready to become a leader, she said: "We have a few more steps to go, I think. It's definitely happening. But there's a few final challenges that she's going to have to overcome. But I think by the end of the season, we'll be quite excited to see where we leave her."
Fear the Walking Dead Season 6, Episode 8 airs on AMC in 2021.