Fearing Islamic State Pirates, Italian Fishermen Demand State of Emergency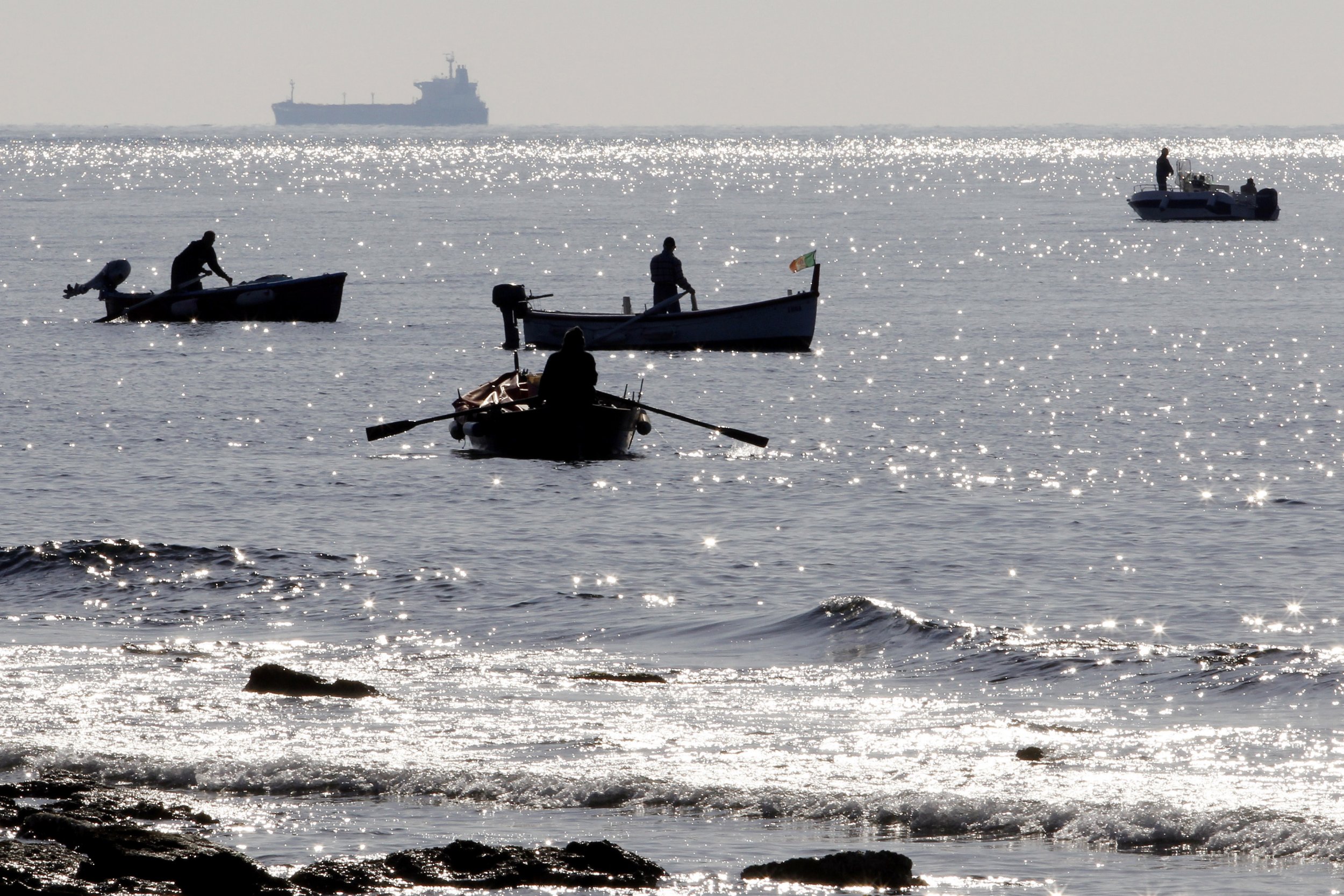 Italian fishermen working off the coast of Italy's southernmost islands, Linosa and Lampedusa, have written to the Italian government demanding it declare a state of emergency due to recent threats made by so-called Islamic State militants.
In a video released earlier this month which showed the killing of 21 Coptic Christians in Libya, the Islamic State issued an ominous warning: "Today we are south of Rome. We will conquer Rome with Allah's permission." The militants referred to Italy as "the nation signed with the blood of the cross".
For the president of the consortium of Lampedusa and Linosa fishers, Totò Martello, the threat of his fellow fishermen encountering Islamic State terrorists in their day-to-day work is very real, prompting him to write a letter to prime minister Matteo Renzi on behalf of his organisation. "It may seem strange to you, but we are truly worried for ourselves and our families," Martello wrote.
Italian fishermen are "frightened of being boarded by terrorists", he continued. "One can't live with the nightmare of not going home. We need to be protected and defended, but to work we need to be tranquil in a Mediterranean that every day becomes more the world's powder keg".
According to the Italian press, the fishermen are angry over warnings from authorities to keep a distance from the Libyan coast, which they say is hurting their haul and their livelihoods. They have been instructed to fish further north, where there are far fewer fish. They are also fearful of armed and dangerous traffickers who man the migrant boats that cross the Mediterranean in treacherous conditions.
The coast of Libya is just 100 miles from the Italian island of Lampedusa, and 300 miles from Sicily. According to the most recent data from the Italian Ministry of Interior and Save the Children, 3,528 migrants reached the Italian coast in January of this year, an increase of 60% compared to the number of migrants arriving in January 2014. In propaganda released earlier this month, Islamic State made clear its intention to cross over into Europe via migrant boats.
Yet Matteo de Bellis of Amnesty International believes that the threat of terrorists boarding migrant boats is unfounded. "Nothing in the information we have gathered in interviews with migrants and refugees who crossed the central Mediterranean, indicates that there may be an intention of ISIS or similar groups to reach Europe via the sea," he says.
A number of IS-affiliated Twitter accounts have sprung up in the past week, reiterating the warning that the group is eyeing up Rome, using the hashtag #We_Are_Coming_O_Rome.
The threats have prompted defiance and anger from Italian political leaders, and ridicule from many ordinary Italians who took to Twitter to mock the jihadi militants' threats.
Italian politicians are also increasingly worried about the disintegration of Libya. In comments made to Italy's Il Messaggero newspaper, earlier this month, Italian defence minister Roberta Pinotti spoke of the "imminent" risk posed to Italy by groups like Islamic State in Libya, which is beset by unrest between warring factions.
"We have been discussing this for months but now it has become urgent," she said. "The risk is imminent, we cannot wait any longer. Italy has national defence needs and cannot have a caliphate ruling across the shores from us," she said.
Sebastiano Sali, an Italian security analyst and doctoral candidate with the War Studies Department at King's College in London, believes the threat is more likely to come from lone wolves. "I honestly believe that IS is not a big threat at the moment in terms of a large scale attack in Italy, because they are not well established in Libya yet and Libya is in such mayhem."
"The threat from lone wolves, and the threat from the situation in Libya is concrete, real and must not be overlooked. The situation in Libya also has the potential to become something more dangerous."
It was announced earlier this month in the Italian media that around 500 soldiers would be deployed in Rome to guard historic sites and monuments.
But Sali believes that if Italy was to actually put troops on Libyan soil, something the Italian government has ruled out despite the country's defence and foreign ministers airing the possibility in recent weeks, it would be the "worst case scenario", particularly because of Italy's colonial past and because it would endanger one of the biggest Italy's assets in Libya, the oil company Eni. The Italian military would also not be strong enough, because Italy only has 5,000 troops that are ready to be deployed, according to the defence ministry.
But among ordinary Italians, the reaction to the threats from Islamic State has been one of contempt and ridicule, with a series of humorous tweets trending on Twitter and sparking headlines around the world. The architect of the Stadio della Roma, Dan Meis, tweeted: "Yikes! ISIS coming to Rome? I hope they don't go to the Curva Sud...would be bad for them", in reference to the toughness of the notorious Roma Ultra fans. Another tweet read: "But Italians are not worried about ISIS threat? No, because we will probably die from laughter before they get here." Another warned the militants: "be careful on the highway-ring road: there's too much traffic, you would remain trapped!"
One Italian tweeter, iCY beats, who mocked Islamic State's threats, says: "Of course Italian people are worried, just like the rest of the world. I don't think Islamic State will ever get across the sea though, at least not in the way more people think it could happen, like a mass invasion, but rather through illegal immigration. In my opinion, they're already here."