'Charging Bull' Artist Says New York City Breached His Rights With 'Fearless Girl' Statue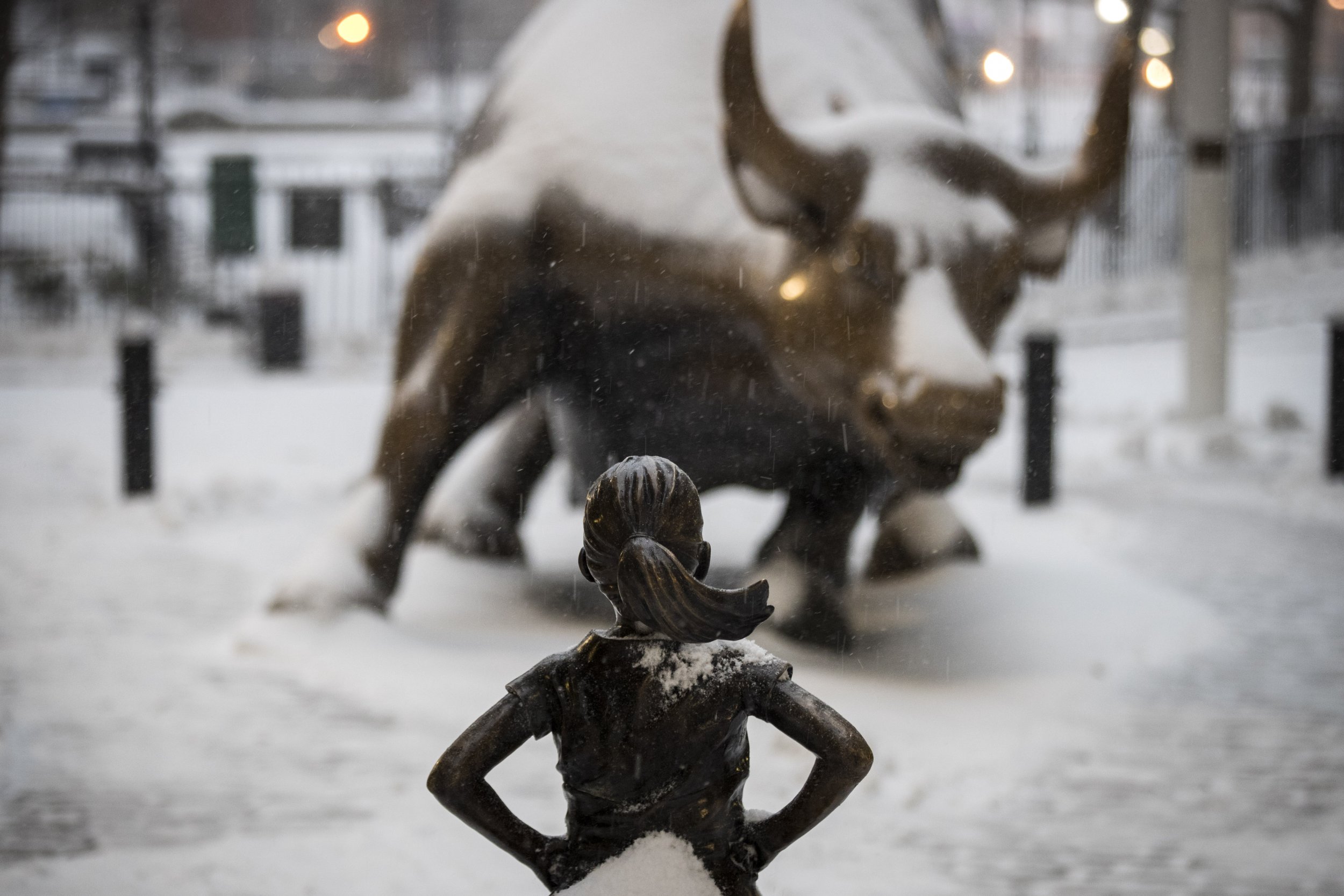 The creator of the "charging bull" statue in Wall Street believes New York City has infringed his rights by installing a second statue next to the model without his permission.
Italian-born sculptor Arturo Di Modica said the "fearless girl" statue of a young girl facing down the bull, put in place on March 7, changed the creative dynamic of his sculpture, The Guardian reported.
Attorney Norman Siegel said Di Modica would spell out in a press conference Wednesday how he plans to challenge city authorities, which have said the sculpture will remain in place until February 2018.
Both art works began as temporary fixtures, and were extended by popular demand.
In 1987 Di Modica installed the charging bull without a permit in the dead of night, as a symbol of the U.S.'s financial resilience after the stock market crash that year. It was later given permanent status after becoming popular with the public.
The fearless girl statue by artist Kristen Visbal appeared on March 7, the day before International Women's Day.
State Street Global Advisors, the asset management business of global financial services company State Street Corporation, commissioned the statue in an attempt to highlight the lack of female directors on corporate boards. According to a 2017 report, women hold less than a fifth of seats on U.S. corporate boards.
The girl became a tourist attraction, and mayor Bill De Blasio announced on March 27 that the permit allowing the statue to stay would last one year.
De Blasio suggested at the time that the statue arrived at an opportune moment, alluding to the new tenure of U.S. President Donald Trump, who has openly boasted of sexually assaulting women.
"She spoke to the moment," he told reporters at the statue, according to AFP news agency. "She is inspiring everyone at a moment when we need inspiration," adding that the artwork "means so much to the people of New York."