Fears For Austrian Press Freedom Arise As Police Told To Not Share Info With Certain Publications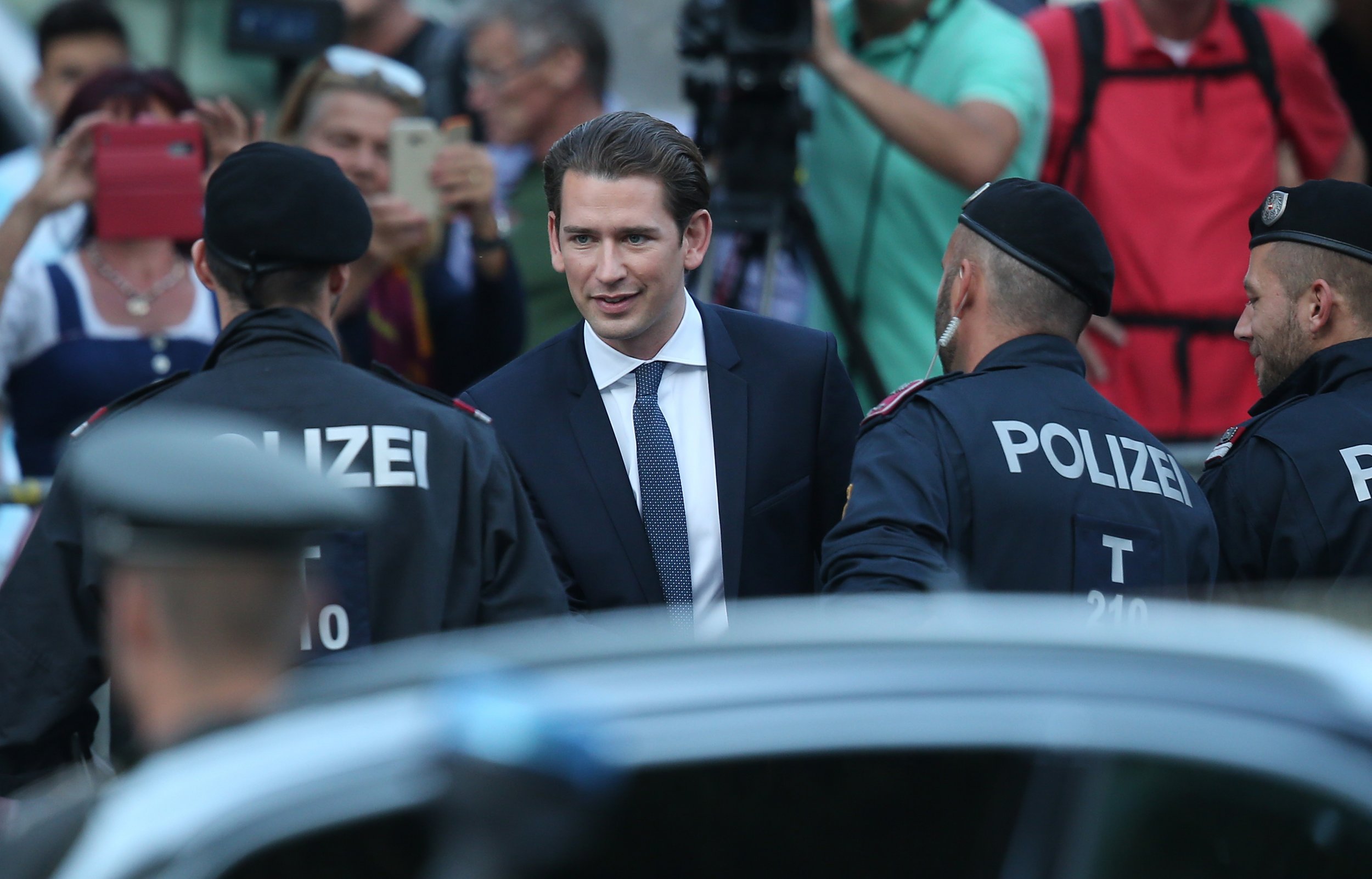 Opposition parties have called for the resignation of Austria's interior minister on Tuesday after a leaked email had a list of publications that police should not share information with.
"Certain media provide very one-sided and negative coverage of the interior ministry and the police," the email said, according to The Telegraph. It specifically listed newspapers Der Standard, Kurier and Falter weekly magazine as publications that police should be "limiting communication with … to the minimum legally possible and not offering them any benefits such as exclusive access."
The Interior Ministry confirmed that it did, in fact, send the leaked email and that it was not written by Interior Minister Herbert Kickl, but by his spokesman, Christoph Pölzl.
"Our democracy should not die in darkness because a minister feels too weak to withstand criticism and is clearly unsuitable for this sensitive position," an editorial in Kurier read.
Pölzl, however, described the email as just a "suggestion" rather than a mandatory order.
"Obviously, it is the right and even duty of all media to cast a critical light on the work of the police, the interior ministry, and the minister," Pölzl told Deutsche Welle. "However, it is also the right of the people in charge of communication to form a picture based on the information they have provided and the reporting resulting from it, and to draw conclusions on the quality."
Ranked 11th in the World Press Freedom index, Austrian journalists often face verbal abuse from politicians, and press freedom has been under threat since the current right-wing government took power late last year.
Austrian Chancellor Sebastian Kurz commented on the situation while in New York for the United Nations General Assembly, saying that "the exclusion or boycott of selected media will not be permitted in Austria." He then added that "government and public institutions have a grave responsibility to protect a free and independent journalism and any restriction of freedom of the press is unacceptable," The Telegraph reported.
Similar incidents occurred in other European countries. Index.hu, Hungary's largest independent news outlet was recently taken over by a supporter of a government coalition partner, leaving many journalists concerned about the site's independence.
"We have no right to interfere with daily editing or the paper's contents. We need an independent, widely read and decidedly high-quality Index.hu to achieve our business goals," Gabor Ziegler, one of the new owners of the site said, according to Reuters.
Index.hu is just one of many media outlets in Hungary that have seen a change in ownership, joining a list of television stations, radio stations and newspapers that have been critical of Prime Minister Viktor Orban.