On Feast of St. Peter, The Pope Encourages Prayer For Leaders Not Criticism
Today, Roman Catholics, Anglicans, and other Christian denominations observe The Feast of Saints Peter and Paul. It is believed that Peter, one of the original disciples of Jesus Christ, was crucified in Rome under Emperor Nero. Meanwhile, Paul was beheaded in Rome at the age of 67. Using the two figures as examples in his homily from Rome this morning, Pope Francis reminded churchgoers how prayer is central in uniting the Christian community.
Why is their martyrdom celebrated on the same day when their deaths took place on different dates? According to the Sacred Heart of the Catholic Church, no one knows, but there is speculation that it came from a mistranslation. But that's just one theory. By the late 4th century, St. Augustine of Hippo assigned the feast in Sermon 295, "One day is assigned for the celebration of the martyrdom of the two apostles. But those two were one. Although their martyrdom occurred on different days, they were one."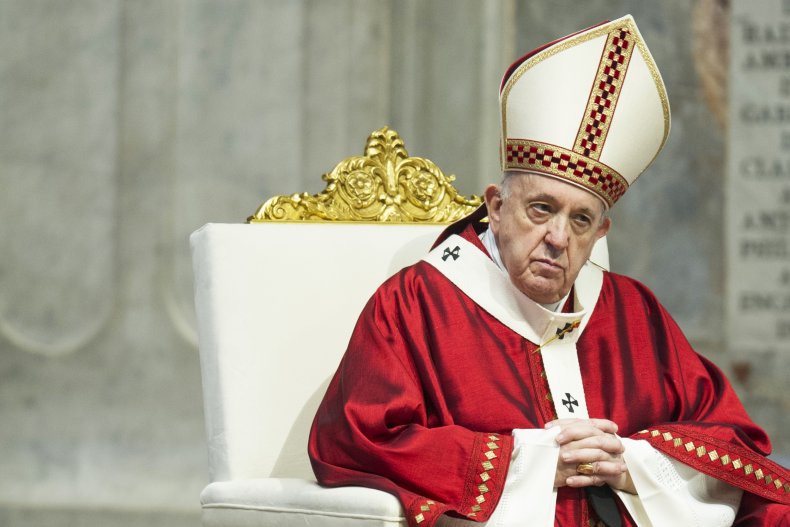 Pope Francis used the example of St. Peter's arrest during his homily today. Peter was the leader of the early Christian church. He compared the crisis that the early Christians felt at Peter's arrest under King Herod to the way people are reacting to government leaders and the police today.
"Those Christians did not cast blame; they prayed," he said. "No one said: 'If Peter had been more careful, we would not be in this situation.'"
Francis pointed out that rather than criticism, early Christians did something else in times of crisis. "No, they did not complain about Peter; they prayed for him," said Francis. "They did not talk about Peter behind his back; they talked to God."
"What would happen if we prayed more and complained less?" He asked, before responding: "The same thing that happened to Peter in prison: now as then, so many closed doors would be opened, so many chains that bind would be broken."
"Peter and Paul preached Jesus, as men in love with God. At his crucifixion, Peter did not think about himself but about his Lord, and, considering himself unworthy of dying like Jesus, asked to be crucified upside down. Before his beheading, Paul thought only of offering his life. He wrote that he wanted to be 'poured out like a libation.'"
In Francis' sermon, Peter serves a stand-in for the leaders who serve in office today. "St. Paul urged Christians to pray for everyone, especially those who govern."