Former Members of Congress Using Leftover Campaign Funds to Advance Foreign Interests: Report
Former members of Congress are tapping into their old campaign funds to further the interests of foreign governments, and perhaps their own careers, according to a new report from the Campaign Legal Center, a campaign finance watchdog.
The report, co-prepared with The Daily Beast, outlines a pattern of behavior from former members of Congress who are or were registered as foreign agents, people who represent the interests of foreign entities or lobby on their behalf.
Once elected officials or candidates leave political life, their campaign committees often have surplus cash in their bank accounts, sometimes in not-insignificant amounts. Campaign funds can generally be used for limited purposes outside of running for office, such as for charitable donations, contributions to state and local candidates and winding down a campaign committee.
The Federal Election Commission (FEC) has not written rules that explicitly clarify how leftover funds from defunct campaigns should be used, so a new front at the intersection of campaign finance and power brokering has emerged: "zombie campaigns."
These zombie campaigns have received scrutiny from the media and the FEC in recent years, as questions have emerged about why leftover funds in campaign accounts were being used to purchase meals, sports tickets and club memberships.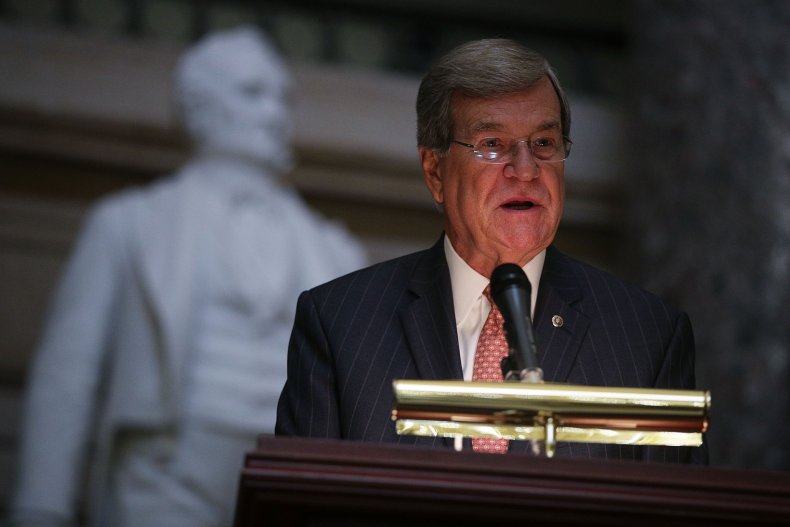 The Campaign Legal Center's report marks another oversight from poor federal regulation of zombie campaigns: the use of political dollars to, perhaps, advance foreign interests.
The report found that former Democratic Representative Jim Moran of Virginia contributed $1,000 from his old campaign account to Democratic Senator Bob Menendez's re-election committee in June 2018. Moran is a lobbyist at a prominent international law firm and Menendez is the ranking member on the Senate Foreign Relations Committee.
The day after Moran's contribution, according to the report, four other lobbyists and partners at his firm gave Menendez nearly $4,000 in total. One week later, Menendez helped block U.S. arms sales to Saudi Arabia, a rival to the Persian Gulf nation of Qatar. Qatar is a client of Moran's firm, paying them $40,000 per month to lobby on the country's behalf, the Campaign Legal Center found.
Another candidate profiled in the report, former Republican Senate Majority Leader Trent Lott of Mississippi, left his public office with sums of money to burn, in his case, $1.5 million, the report found. Lott is a lobbyist for Saudi Arabia and contacted Senator Roger Wicker, a member of the Senate Armed Services Committee, four times in 2016 to advance his client's interests.
In June 2016, prior to the lobbying contacts on Saudi Arabia's behalf, Lott used $1,000 in funds raised during his candidacy to contribute to Wicker's campaign.
"It is not known whether the members of Congress who receive contributions from foreign agents factor them into decisions about meetings or official action," the Campaign Legal Center notes. "But the striking pattern of donations and lobbying contacts suggests that the foreign agent donors hope that they will."