Fed Up With Air Travel, Americans Are Choosing to Drive Instead of Fly
Weather delays, higher ticket prices and schedule disruptions are the three main reasons 80 percent of Thanksgiving travelers are driving to their destination this year, according to a Cars.com survey. Almost two-thirds of travelers have dealt with recent flight delays, and out of those, more than 90 percent are taking a road trip instead of dealing with an airport.
"Personal vehicles endure as the preferred mode of transportation for Americans, with 80 percent of Thanksgiving travelers opting to drive this year," said Jenni Newman, Cars.com editor-in-chief in a press release. "Increased flexibility in the workplace coupled with the costs and inconveniences of air travel means the holiday road trip has never looked better."
Of the three reasons for driving, about half said prices were their main concern; 20 percent said schedule disruptions.
Two-thirds of the drivers said gas prices were also a concern, though that number is down from Fourth of July when 77 percent of travelers said they were concerned.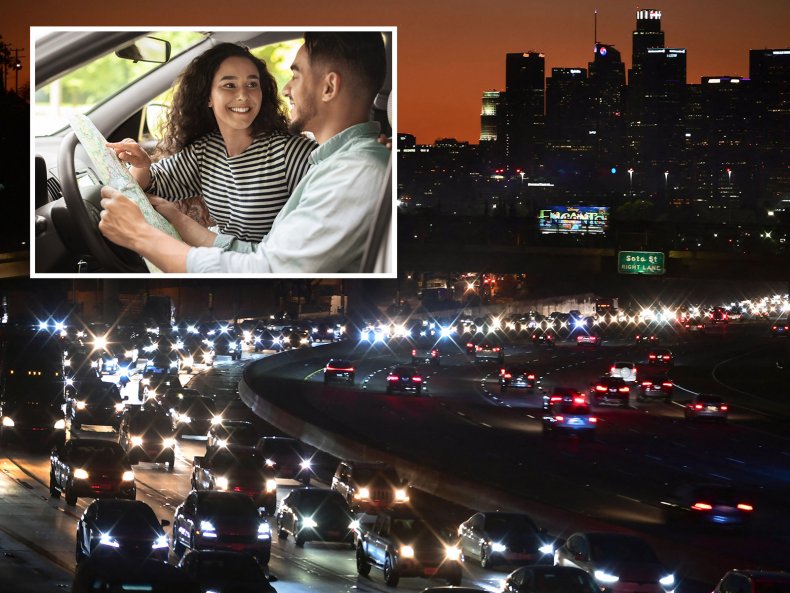 That could change by Christmas as just this week the U.S. Department of Transportation began fining airlines and refunding passengers whose trips were cancelled since the beginning of the COVID pandemic. Secretary of Transportation Pete Buttigieg explained how air travel should be getting better on NBC News with Lester Holt.
"We've seen a lot of improvements with airline delays and cancellations since this early this summer when we saw some incredibly frustrating situations. So many passengers were affected, it happened to me, multiple times" said Buttigieg on NBC News.
"We've seen the rates of cancellation go down considerably since I called on airlines to have more realistic schedules in the first place and to get their staffing levels right. We're also working with things in air traffic control on our side."
The Cars survey found that 41 percent of travelers will leave for their destination the weekend before Thanksgiving, and a quarter will leave on the holiday itself. The most common destination for travelers is the American South, followed by the Mid-Atlantic region, which consists of the New York, New Jersey, Pennsylvania and Virginia area.
Surprisingly, almost 1 in 5 travelers (18 percent) said they will be using an EV to get to their destination. Of those 14 percent will travel more than 100 miles round trip and 86 percent planned their route based on charging stations.
The study also found that the biggest chunk of travelers, 40 percent, are staying within 20 miles of home. Only 20 percent are going more than 100 miles.