Fed Chair Powell Says More Stimulus Is 'Absolutely Essential' to Economic Recovery
Federal Reserve Chair Jerome Powell on Thursday said that another stimulus package was "essential" to U.S. economic recovery.
As election vote counting continued, Powell redirected the public's attention to the recent spikes in COVID-19, saying that the increase in cases is "particularly concerning" for the economy.
"A full economic recovery is unlikely until people are confident that it's safe to re-engage in a broad range of activities," he told reporters, adding that the CARES Act "was absolutely essential in supporting the recovery that we've seen so far, which has generally exceeded expectations."
"Further support is likely to be needed," Powell added.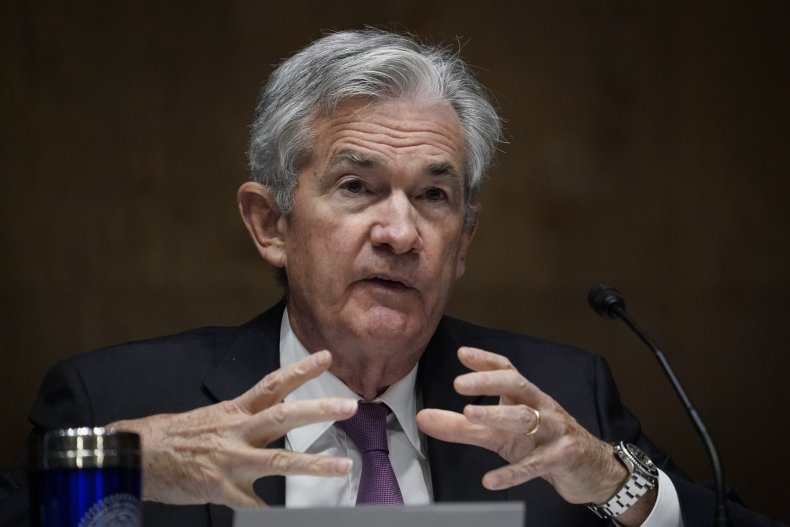 Powell has repeatedly called for Congress to provide more financial assistance to Americans amid the months-long stimulus deadlock. "Fiscal policy can do what we can't, which is to replace lost incomes for people who are out of work through no fault of their own," the central bank chief said, calling federal relief spending "absolutely essential."
Senate Majority Leader Mitch McConnell has adjourned the Senate until November 9 after confirming President Donald Trump's nominee Judge Amy Coney Barrett to the Supreme Court. On Wednesday, McConnell said another coronavirus relief package needs to be done by the end of 2020. He had previously indicated that a deal likely wouldn't happen until early 2021.
"We need another rescue package... I think we need to do it and do it before the end of the year," McConnell said in Louisville, Kentucky.
The deadline to pass the next federal spending budget falls on December 11. Congress must approve another bill by that date to avoid a government shutdown and lawmakers could seize on that window to approve a much-needed stimulus package.
On October 22, House Speaker Nancy Pelosi told reporters that she and Treasury Secretary Steve Mnuchin were "just about there" and expressed optimism about reaching a deal soon. "We've come, I think, to terms on the direct payments," she added.
Pelosi and Mnuchin, who's spearheading talks for the Trump administration, began negotiations in August. As talks dragged on for months, both sides of the political aisle have blamed each other for their inability to reach a deal. Democrats have accused the GOP of failing to provide enough funds to adequately address the economic fallout of covid, while Republicans have accused Democrats of using the pandemic to advance their political agenda.
The Trump administration has now come up to $1.9 trillion, a figure that is close to the Democrats' latest offer of $2.2 trillion.
Newsweek reached out to House Speaker Nancy Pelosi for comment.